Here's the full article that viral Mookie Wilson quote is from (and, by the way, it's fake)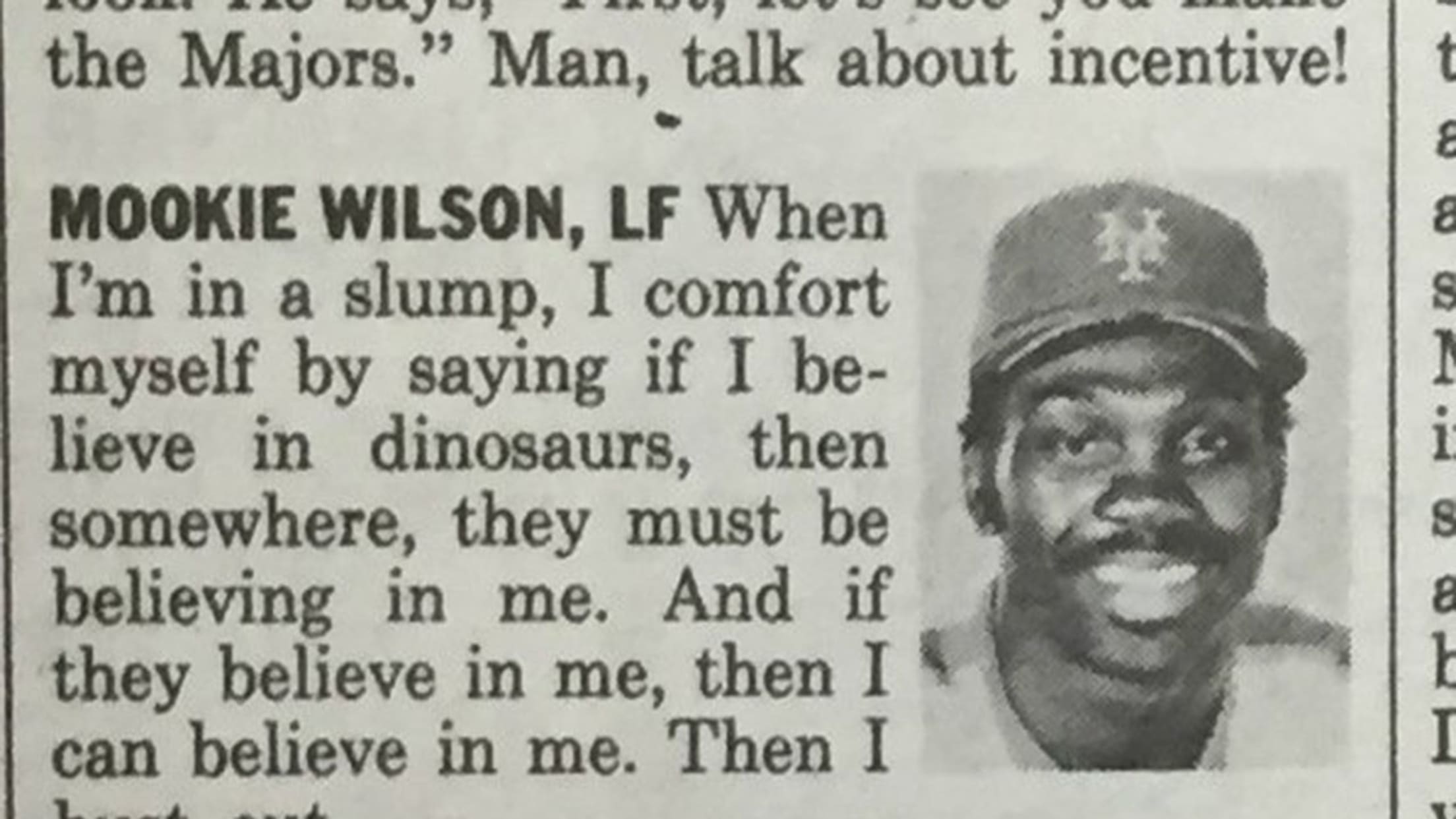 There was a quote from former Mets centerfielder Mookie Wilson making the rounds on the internet Wednesday in which he described breaking out of a slump by thinking of dinosaurs. "I comfort myself by saying if I believe in dinosaurs, then somewhere, they must be believing in me," Wilson allegedly said. "And if they believe in me, then I can believe in me."
It turns out the quote came by way of a Village Voice piece entitled "Favorite Dinosaurs of the Mets," written about the famed 1986 iteration of the team.
wonderfully bizarre old Voice piece I think about much too often: "Favorite Dinosaurs of the Mets" pic.twitter.com/x1rZlAon4T

— Alan Scherstuhl (@studiesincrap) May 23, 2017
There are myriad gems in the full article. Wally Backman described dinosaurs as "strange and wondrous beasts that stalked the world of ancient Rome." Keith Hernandez reminisced about drawings he made of dinosaurs during games. Dwight Gooden revealed that he discovered a fossil of the late Cretaceous period outside the dugout. It's a hilarious read, no doubt.
There is an important thing to know about it, though: It's fake. The Village Voice did not interview the '86 Mets.
i'm amused at the number of people who seem to think the Voice actually interviewed the '86 Mets for this https://t.co/vysktqceOW

— Alan Scherstuhl (@studiesincrap) May 23, 2017
As always, the words of Ben Franklin ring true: Believe none of what you hear, and only half of what you see.