Here's what you need to know about Yankees Wild Card Game starter Luis Severino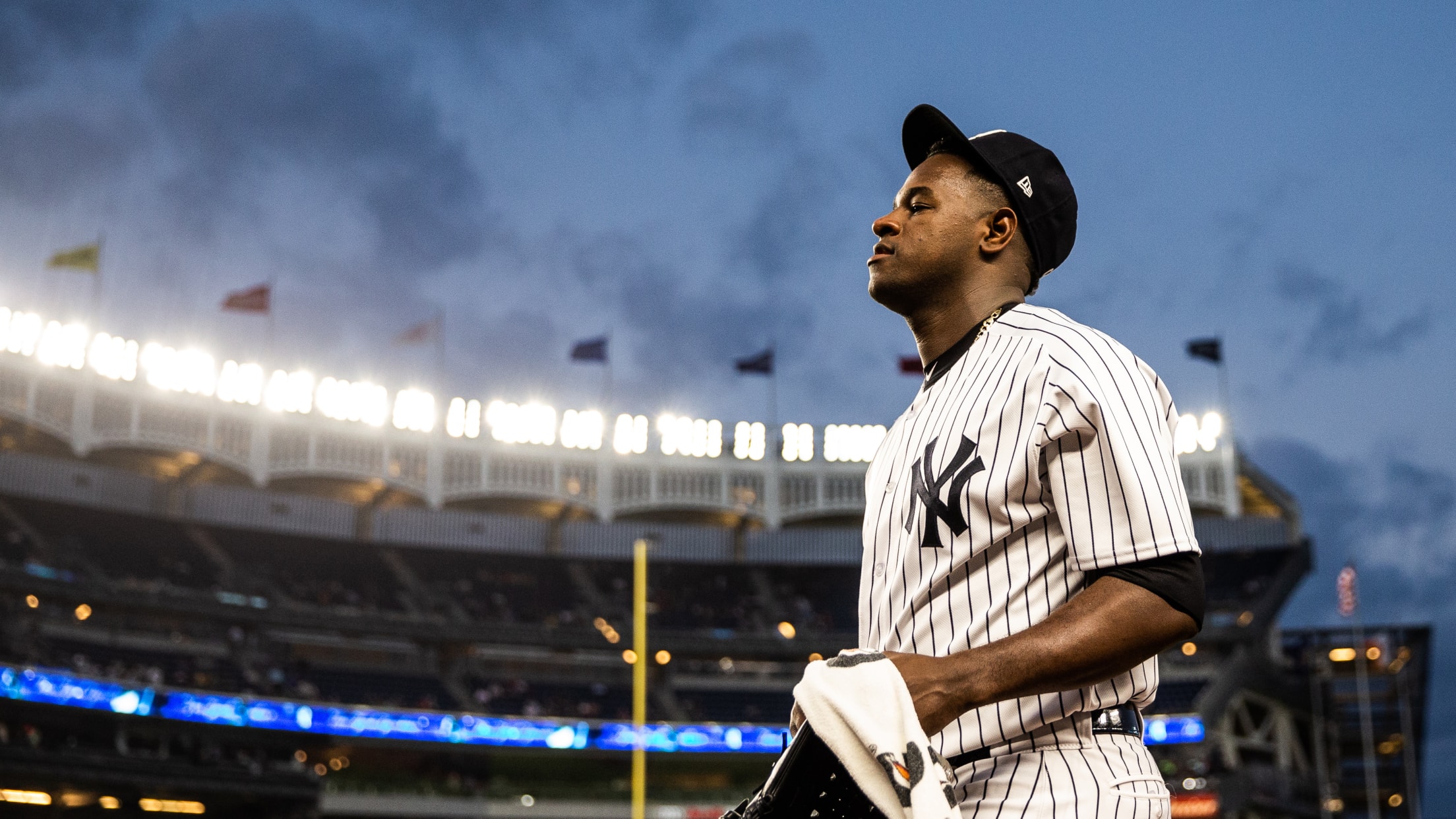 NEW YORK, NY - SEPTEMBER 19: Luis Severino #40 of the New York Yankees returns to the dugout after warming up before the game against the Boston Red Sox at Yankee Stadium on Wednesday, September 19, 2018 in the Bronx borough of New York City. (Photo by Rob Tringali/MLB Photos via Getty Images) *** Local Caption *** Luis Severino (Rob Tringali/Getty Images)
The postseason started off with a bang on Tuesday night with the 13-inning thriller between the Rockies and the Cubs. Now it's the American League's turn to get in on the Wild Card madness, as the A's visit the Yankees in the Bronx for a chance to play the Red Sox in the AL Division Series. Tune in at 8 p.m. ET on TBS.
24-year-old Luis Severino will start the AL Wild Card Game for the second consecutive year and will look to have better success than his abbreviated outing a year ago against the Twins. Severino has quickly become one of the most exciting arms in baseball, and has been crucial to the Yankees' success over the last couple seasons. Here's what you need to know about the hard-throwing right-hander:
He's the hardest throwing starting pitcher in baseball
Severino's fastball velocity this season has averaged 97.6 mph, which is the highest for any starting pitcher in baseball and the 11th hardest among all pitchers in baseball. In fact, only Cardinals rookie fireballer Jordan Hicks (929) has thrown more pitches 98+ mph this season than Severino's 617 super heaters.
He loves a good selfie
Severino is fairly active on social media, and he never hesitates to snap a solid selfie when the opportunity arises:
His younger brother Rafael signed with the Yankees this year
The Yankees announced the signing of 19-year-old Rafael when the international signing period opened on July 2. Luis even went as far as to claim his brother is more advanced than he was at the same page, so we could have another stud Severino in the big leagues. And what a surprise -- Rafael looks a little bit like his brother:
He caught his teammate Aaron Judge's home run in this year's All-Star Game
Severino was warming up for his inning in the All-Star Game when a fly ball headed in his direction off the bat of his teammate. He barely even had to move!
He's still remarkably young
While this is Severino's fourth year in the big leagues, he is just 24 years old and the youngest pitcher on the Yankees' Wild Card Game roster. Consider this: Severino is only five months older than Dodgers rookie right-hander and Game 163 star Walker Buehler.
He has one career hit, and it was glorious
Being in the American League hasn't afforded Severino many chances to swing the bat, but he does have one hit in 12 career plate appearances -- and it was a bunt!
He won't be getting any at-bats tonight against Oakland, but all eyes will be on Sevy as he looks to send the Yankees to the ALDS.
Teams in this article:
Players in this article: