Carolina Hurricanes celebrate win with stick flip and 'home run trot' on ice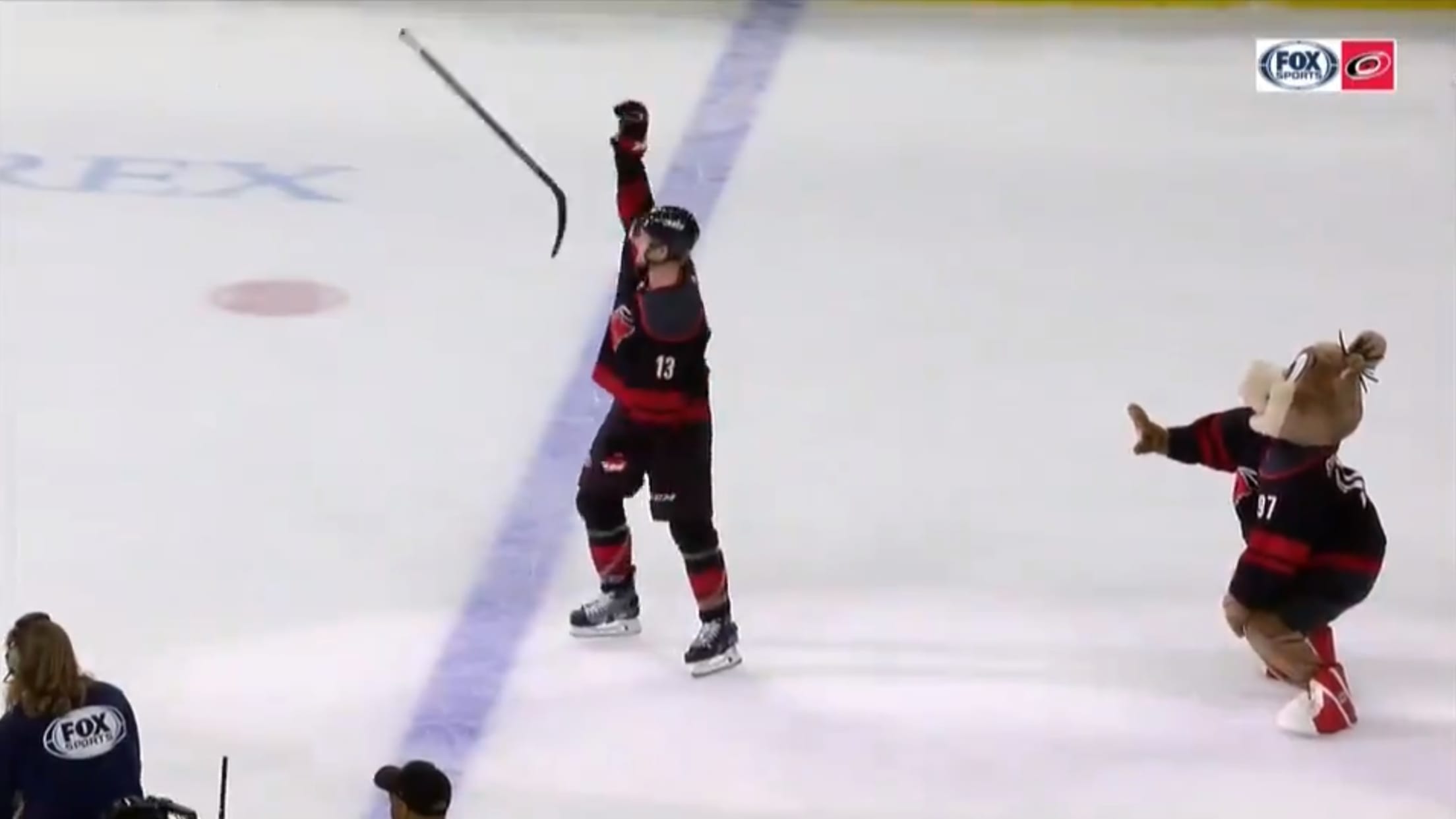 This hockey season, Carolina Hurricanes victories at home have taken on a fun new element for the fans in Raleigh. Instead of the customary celebrations, they've adopted the "Storm Surge." A Prince Fielder-like earthquake? Check. Bowling yourself down the ice? Done.
Now, the 'Canes can add another sport to the party. After beating the Edmonton Oilers, 3-1, on Friday night, defenseman Dougie Hamilton revved up the PNC Arena crowd and prepared to deliver a "pitch" to teammate Warren Foegele. He swung and flipped his hockey stick in style before taking his own version of a trip around the bases.
.@FoegDaddy96 knocked it outta the park! pic.twitter.com/VnvMi4DD26

— Carolina Hurricanes (@Canes) February 16, 2019
Outstanding and definitely a dinger to us.
The NHL's Twitter account provided another excellent angle of Foegele's "homer."
Just when you thought you've seen it all... pic.twitter.com/2K9x66Lk7d

— NHL (@NHL) February 16, 2019
We can't help but get vibes of Yasiel Puig and Eduardo Rodriguez from that shot.