Joe Kelly dropped the puck and inspired the Bruins to an overtime win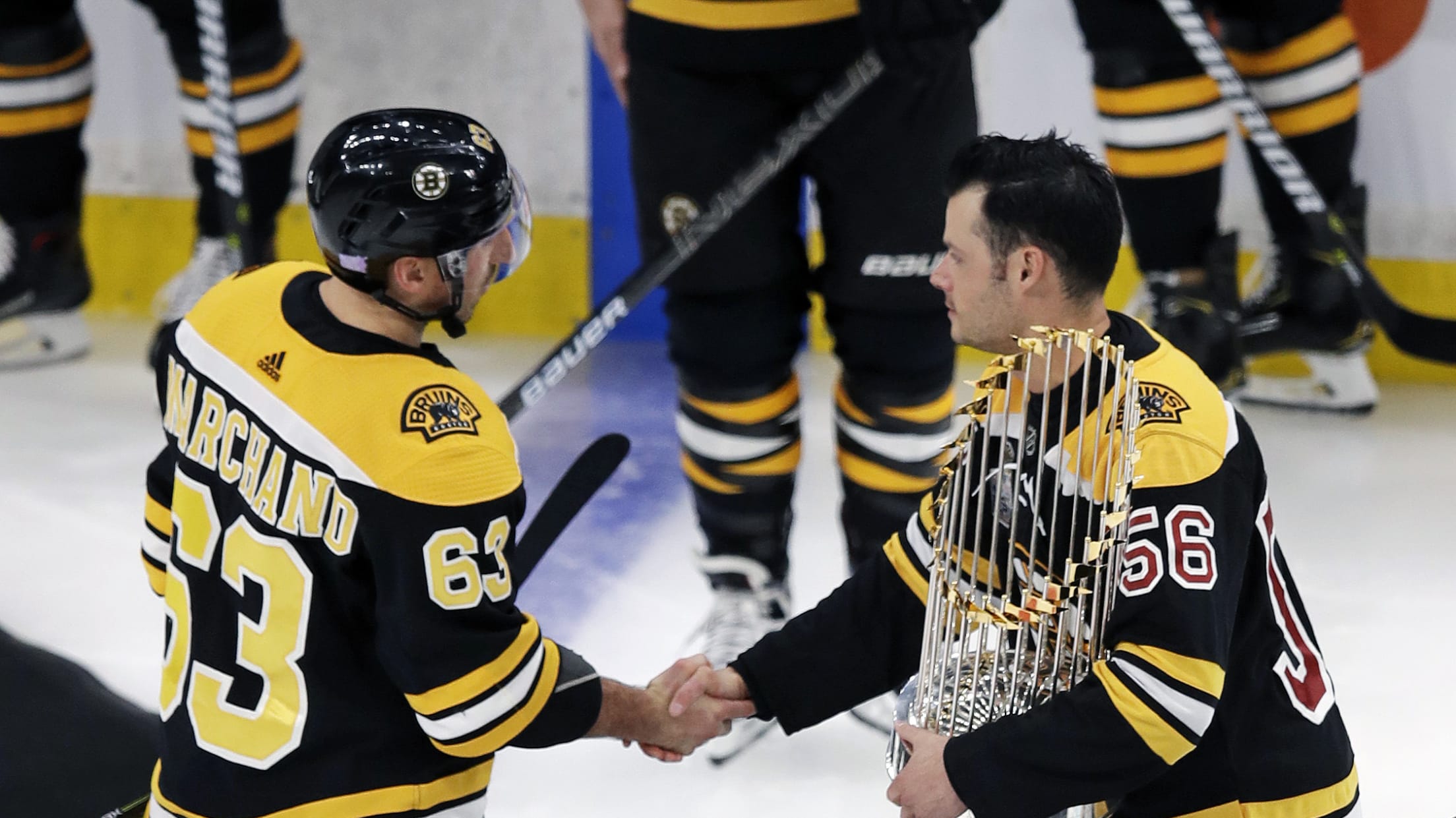 (Charles Krupa)
Joe Kelly terrorizes batters with 100-mph fastballs that make you scratch your head and say, "How?" So, he was the perfect fit to bring the Red Sox's World Series trophy and drop the puck before Monday's Stars-Bruins hockey game.
Joe Kelly, Leg Stutter. pic.twitter.com/w7MUJbQn5h

— Rob Friedman (@PitchingNinja) October 29, 2018
Why? Because Zdeno Chara came out for the ceremonial faceoff, and Chara had the hardest slap shot in NHL skills competition history when he unleashed a 108.8 mph blast in 2012.
Championship tour complete. ✔️@RedSox | #DamageDone | #NHLBruins pic.twitter.com/fGDEeNZ6Jm

— Boston Bruins (@NHLBruins) November 6, 2018
Perhaps even cooler than the puck drop was Kelly's adorable child giving high-fives to the Bruins as they walked to the ice:
Oh hey, @NHLBruins! Hope you don't mind if Knox & Joe Kelly hang for a few. pic.twitter.com/9OwugGnsf0

— Red Sox (@RedSox) November 6, 2018
The Red Sox's celebratory Boston tour was a wildly successful one, as each of the teams they visited won. The Bruins did leave it for late on Monday, as Brad Marchand scored a game-winning wrister with 30 seconds left in overtime. That seems fitting with a fireman relief pitcher in the building.
Just sayin' we're 3-0 this past week.

We love our Boston sports fam! ❤️ pic.twitter.com/1lkiW2sb3M

— Red Sox (@RedSox) November 6, 2018
Teams in this article:
Players in this article: