How quickly could Jarrod Dyson run to Seattle to join the Mariners?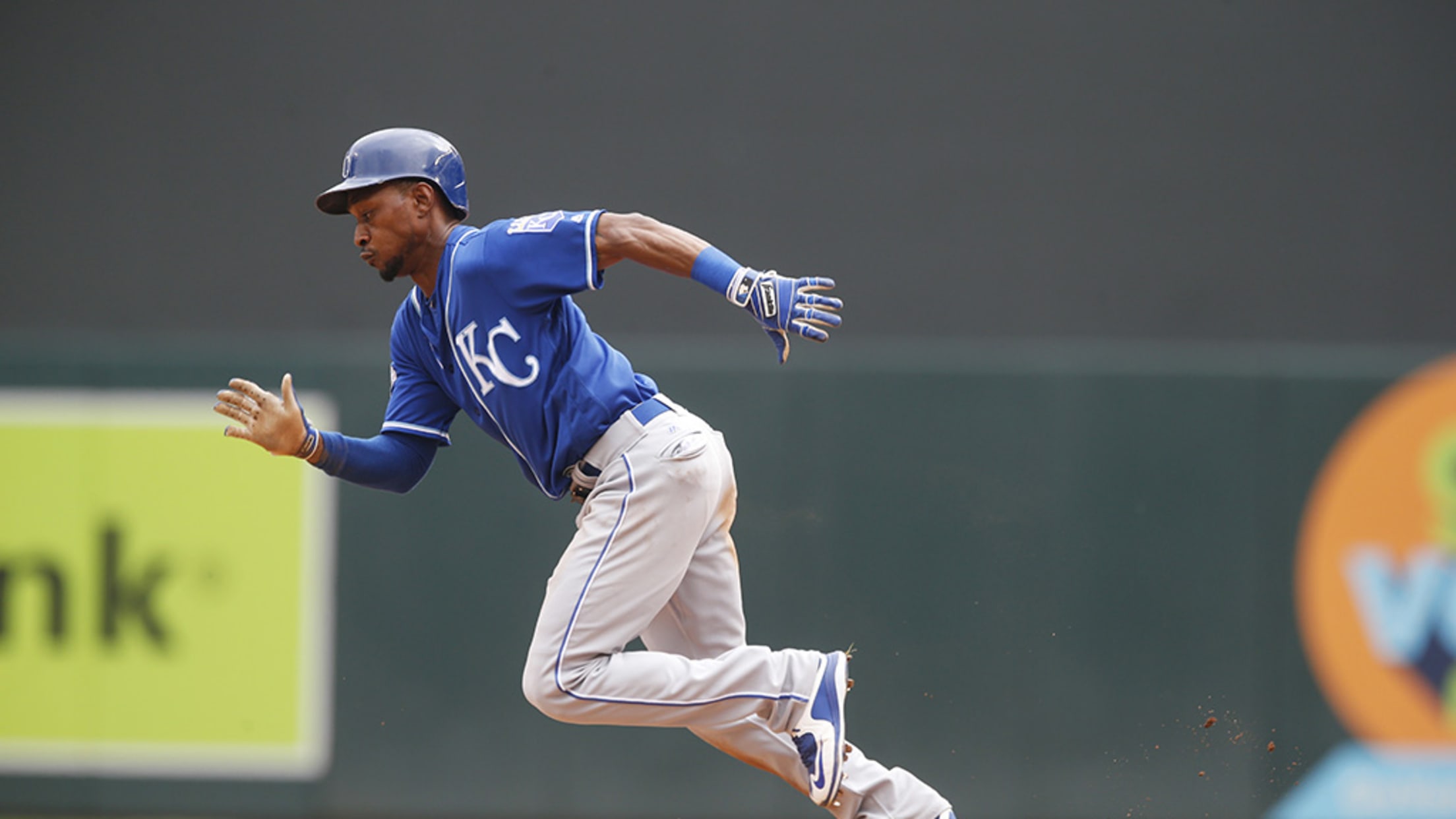 Kansas City Royals' Jarrod Dyson leads off first base in a baseball game against the Minnesota Twins Monday, Sept. 5, 2016, in Minneapolis. (AP Photo/Jim Mone) (Jim Mone/AP)
On Friday afternoon, the Mariners announced that they acquired stolen-base extraordinaire and hair modelJarrod Dyson from the Royals in exchange for Nathan Karns. As there are only a few weeks before Spring Training, Dyson is probably pretty excited to join up with his new team and get ready for the new season. Maybe he's so excited that he doesn't want to wait to book a plane ticket or request the world's longest Uber ride. Maybe he just wants to do what he does best, and run there.
How long would it take him to get to Seattle?
In July 2015, Dyson hit an inside-the-park home run against the Rays, and according to Statcast™, he made it around the bases in 14.75 seconds. That's, you know, pretty fast -- it was the fourth-fastest home-to-home time ever recorded by Statcast™ (Byron Buxton's 14.05 seconds is the fastest).
In other words, Dyson can run 360 feet in 14.75 seconds. Assuming he can maintain that speed over vast (vast) distances, he could run the 1,868 miles -- or 9,863,040 feet -- it takes to get from Kauffman Stadium to Safeco Field in 404,111 seconds.
So, to answer our question: It would take Dyson -- running the fastest he's ever sped around the bases without any breaks over nearly 2,000 miles -- approximately 112 hours to get to Seattle. If he left as soon as the trade was announced, he should be showing up some time Tuesday night.
Couldn't be much harder than stealing a base in the decisive game of the World Series, though, could it?
Teams in this article:
Players in this article: