Hyun-Jin Ryu and Adrian Gonzalez's chin retired Charlie Blackmon on an inspired glove-flip play
Moments of desperation can sometimes lead to the miraculous. Choppers down the first-base line present those types of situations for pitchers and infielders, which leads to fun.
Imagine dealing with the questions like "Am I fast enough?" "Do I have enough time to grab the ball and throw?" and "Will any of this work out, or will it be a disaster?" in what, four seconds? Six, maybe? It's hard -- and so is turning this image below into an out at first base, but Hyun-Jin Ryu and Adrián Gonzálezpulled it off in the third inning of the Dodgers' 4-3 loss to the Rockies on Tuesday: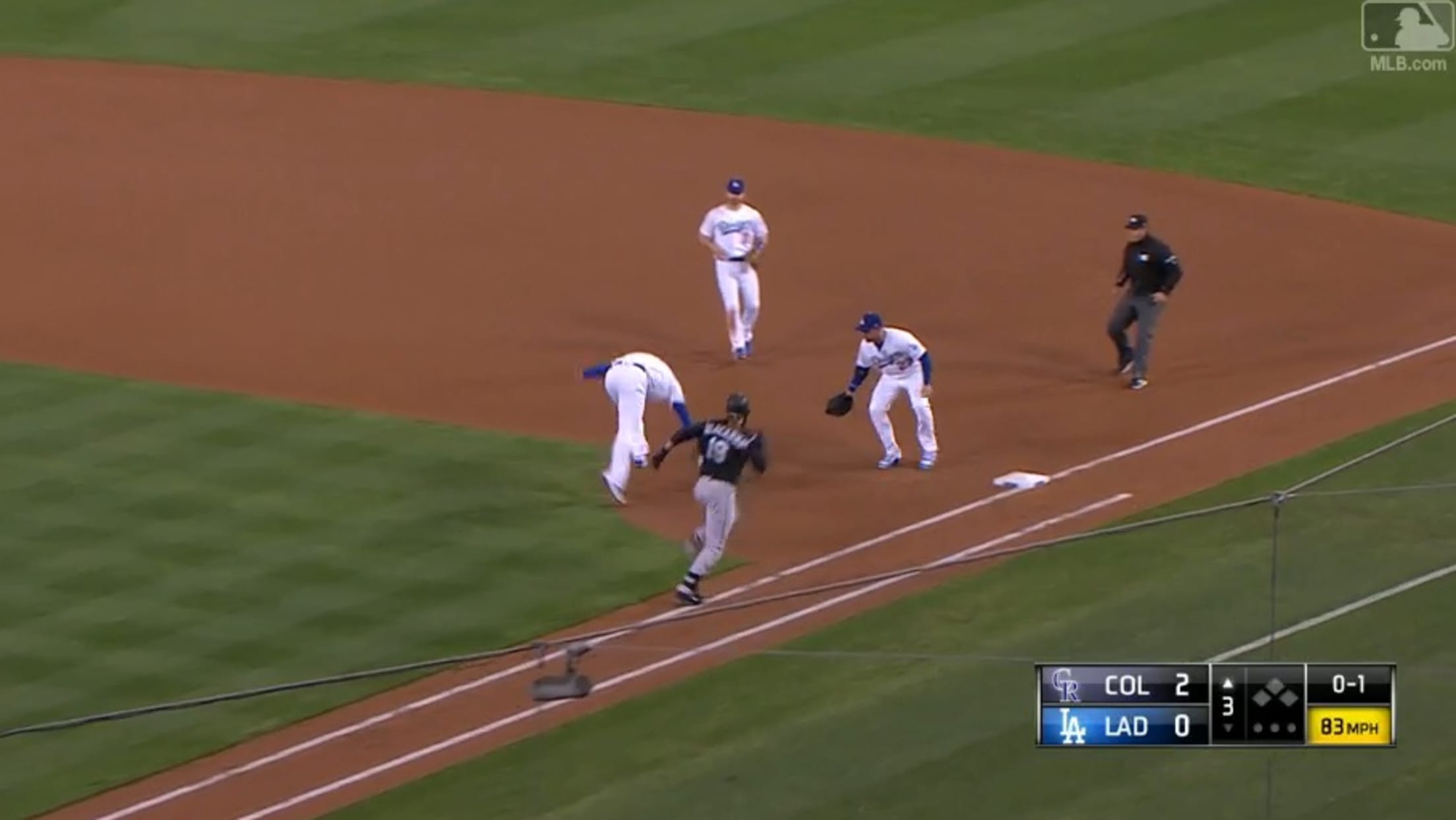 Seriously, Ryu was angled away from first and his head was not looking toward Gonzalez when his desperation heave worked to amazing success, aided by Gonzalez's chin:
A play that Gonzalez couldn't help smiling about after retiring Charlie Blackmon:
This sort of play happens every now and then, like when Danny Duffydid it last season:
And, famously, that now-classic moment when Mark Buehrle reached into his back of tricks for this unrivaled flip
Whenever it does happen, it's magic.
Teams in this article:
Players in this article: