In honor of Ichiro's retirement, let's relive 8 of his best moments with the Mariners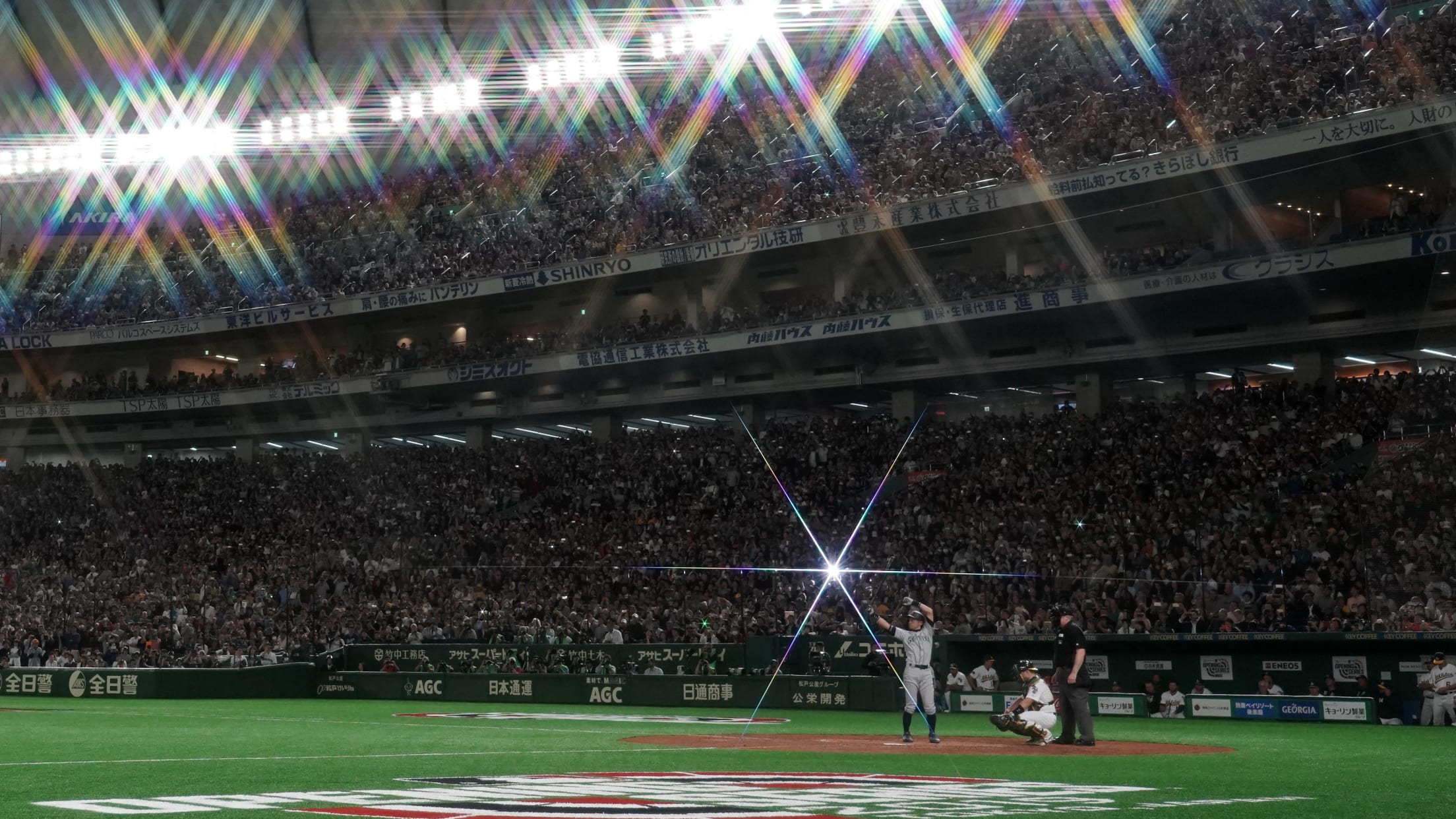 A version of this post originally ran on March 5, 2018.
After more than 4,300 hits, a whopping 27 seasons and one extremely emotional scene at the Tokyo Dome, the time has finally come: Reports surfaced on Thursday morning that Ichiro Suzuki intended to retire following Seattle's Japan Opening Series game against the A's.
The 10-time All-Star played for three teams over his Hall of Fame career, but he'll be remembered as a Mariner, where he spent his first 11 seasons and established himself as a global icon. So, as he appears to have hung it up for good, let's look back at eight of Ichiro's greatest moments with the M's.
Welcome to Seattle, Ichiro
On April 2, 2001, Ichiro made his Major League debut -- and what an introduction it was. The then 27-year-old finished his rookie season batting .350/.381/.457. He earned All-Star honors along with the American League MVP and Rookie of the Year awards. He also had an MLB-leading 242 hits and 56 stolen bases on the season.
Not a bad way to welcome yourself into the MLB world.
"The greatest moment of my baseball career."
On Oct. 1, 2004, Ichiro did what he himself called his greatest baseball moment: Breaking the single-season hit record.
When he stepped up to the plate that night at Safeco Field, he received a standing ovation. Suzuki was holding on to 257 hits and needed one more to break George Sisler's all-time mark. And against the Rangers, he did just that:
He thanked the crowd and his teammates ran out on to the field to wish him congratulations.
1,000th hit
Over his legendary career in the States, Ichiro knocked 3,089 hits. Before this happened, one of his first milestones was reaching the 1,000-hit mark. In June 15, 2005, he did just that in a game against the Phillies:
2,000th hit
Ichiro notched his 2,000th hit with the Mariners on Sept. 6, 2009, on the second pitch of his at-bat against Gio Gonzalez. He became the second-fastest player to reach the 2,000 mark, recording the feat in his 1,402nd Major League game:
Hey now, you're an All-Star
Suzuki has been on many All-Star rosters. During the 2007 All-Star Game, the Midsummer Classic MVP smacked an inside-the-park homer. And it was glorious:
The throw to third
Don't run on Ichiro -- ever. And this is why.
During a game against the A's on April 11, 2001, Terrence Long attempted to run from first to third on a single by Ramon Hernandez to right field. And well -- Long didn't make it to third:
A fan in awe
Then there was this moment where he left a fan in shock:
Homer in Seattle
While Ichiro was with the Marlins in 2017, the team traveled to Seattle. Needless to say, he was welcomed with open arms. There was a dual-bobblehead giveaway in his honor, which showed off his time with the Mariners and the Marlins: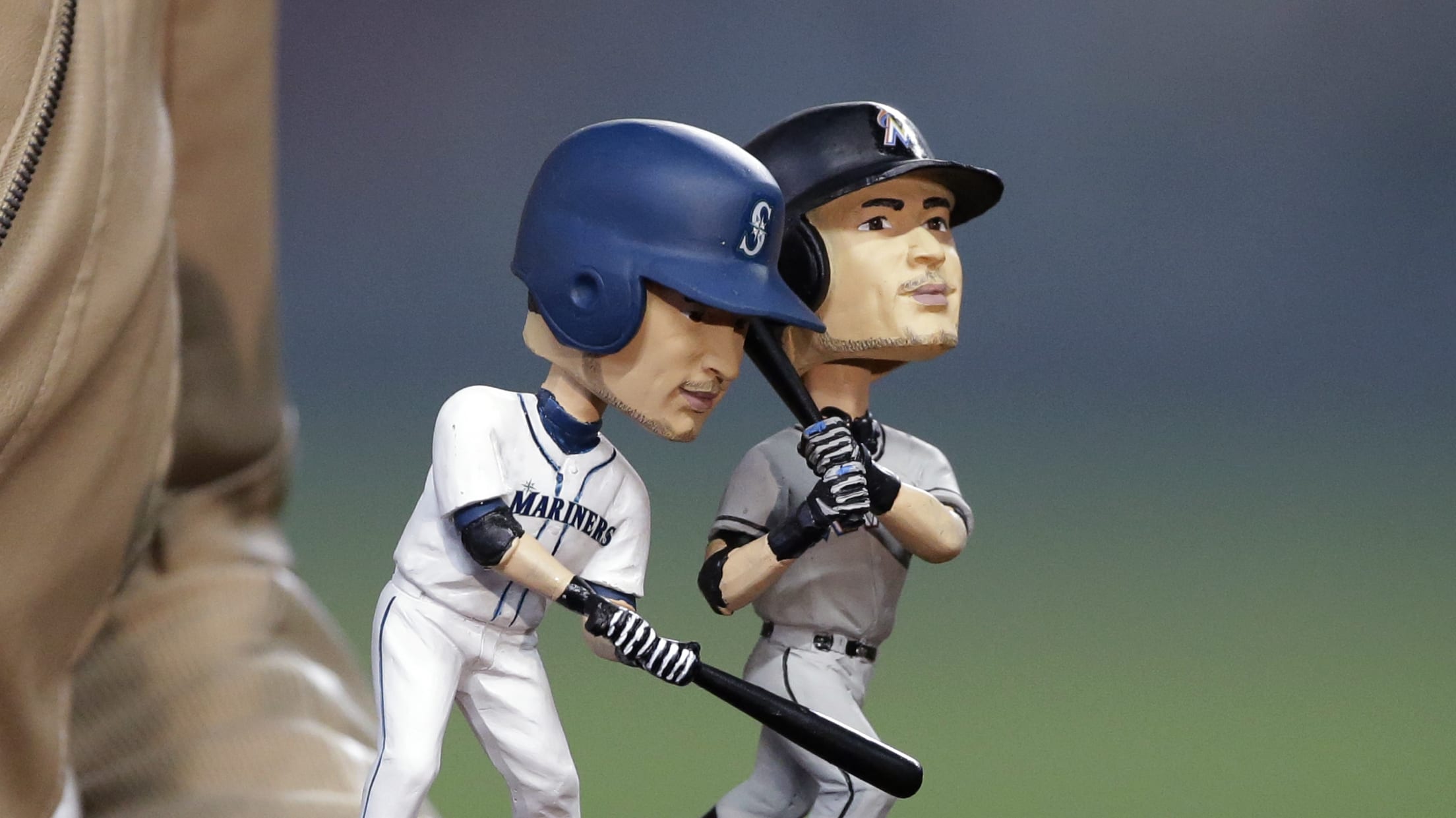 And, in typical Ichiro form, he hit a home run in the top of the ninth inning:
It didn't matter which team he played on, he always received a warm welcome and a standing ovation from Mariners fans when he was back in town. Thanks for everything, Ichiro.
Jessica Kleinschmidt is an associate editorial producer for Cut4 (oh that sounds fancy). She has covered baseball for half a decade.
Teams in this article:
Players in this article:
Topics in this article: