With Ichiro headed back to Seattle, let's relive 8 of his best moments with the Mariners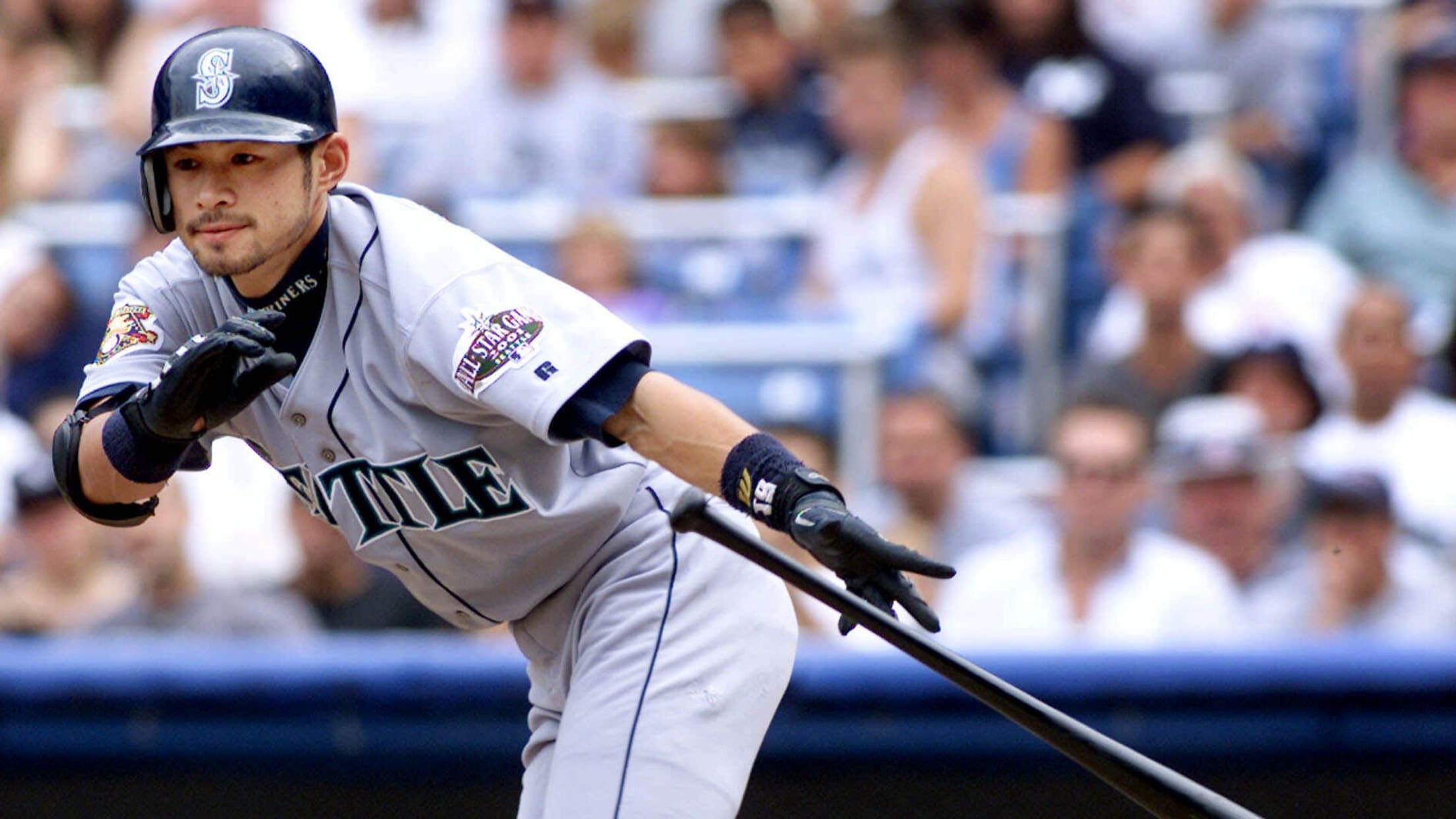 It's happening -- Ichiro Suzuki is heading back to the Pacific Northwest after reportedly agreeing to a one-year deal with the Mariners. The 10-time All-Star spent 12 seasons with the Mariners, and now that he's coming back, we wanted to take a trip down memory lane with some of his most memorable moments in Seattle.
Welcome to Seattle, Ichiro
While he plans on making his 2018 debut in a Seattle uniform soon, there was his initial Mariners moment on April 2, 2001, the date of his Major league inauguration. The then 27-year-old finished his rookie season batting .350/.381/.457. He earned All-Star honors along with the American League MVP and Rookie of the Year awards. He also had an MLB-leading 242 hits and 56 stolen bases on the season.
Not a bad way to welcome yourself into the MLB world.
"The greatest moment of my baseball career."
On Oct. 1, 2004, Ichiro did what he himself called his greatest baseball moment: Breaking the single-season hit record.
When he stepped up to the plate that night at Safeco Field, he received a standing ovation. Suzuki was holding on to 257 hits and needed one more to break George Sisler's all-time mark. And against the Rangers, he did just that:
He thanked the crowd and his teammates ran out on to the field to wish him congratulations.
1,000th hit
Over his 17-year career, Ichiro has knocked 3,080 hits. Before this happened, one of his first milestones was reaching the 1,000-hit mark. In June 15, 2005, he did just that in a game against the Phillies:
2,000th hit
Ichiro notched his 2,000th hit with the Mariners on Sept., 6, 2009, on the second pitch of his at-bat against Gio Gonzalez. He became the second-fastest player to reach the 2,000 mark, recording the feat in his 1,402nd Major League game:
Hey now, you're an All-Star
Suzuki has been on many All-Star rosters. During the 2007 All-Star Game, the Midsummer Classic MVP smacked an inside-the-park homer. And it was glorious:
The throw to third
Don't run on Ichiro -- ever. And this is why.
During a game against the A's on April 11, 2001, Terrence Long attempted to run from first to third on a single by Ramon Hernandez to right field. And well -- Long didn't make it to third:
A fan in awe
Then there was this moment where he left a fan in shock:
Homer in Seattle
Last year, when Ichiro was with the Marlins, the team traveled to Seattle. Needless to say, he was welcomed with open arms. There was a dual-bobblehead giveaway in his honor, which showed off his time with the Mariners and the Marlins: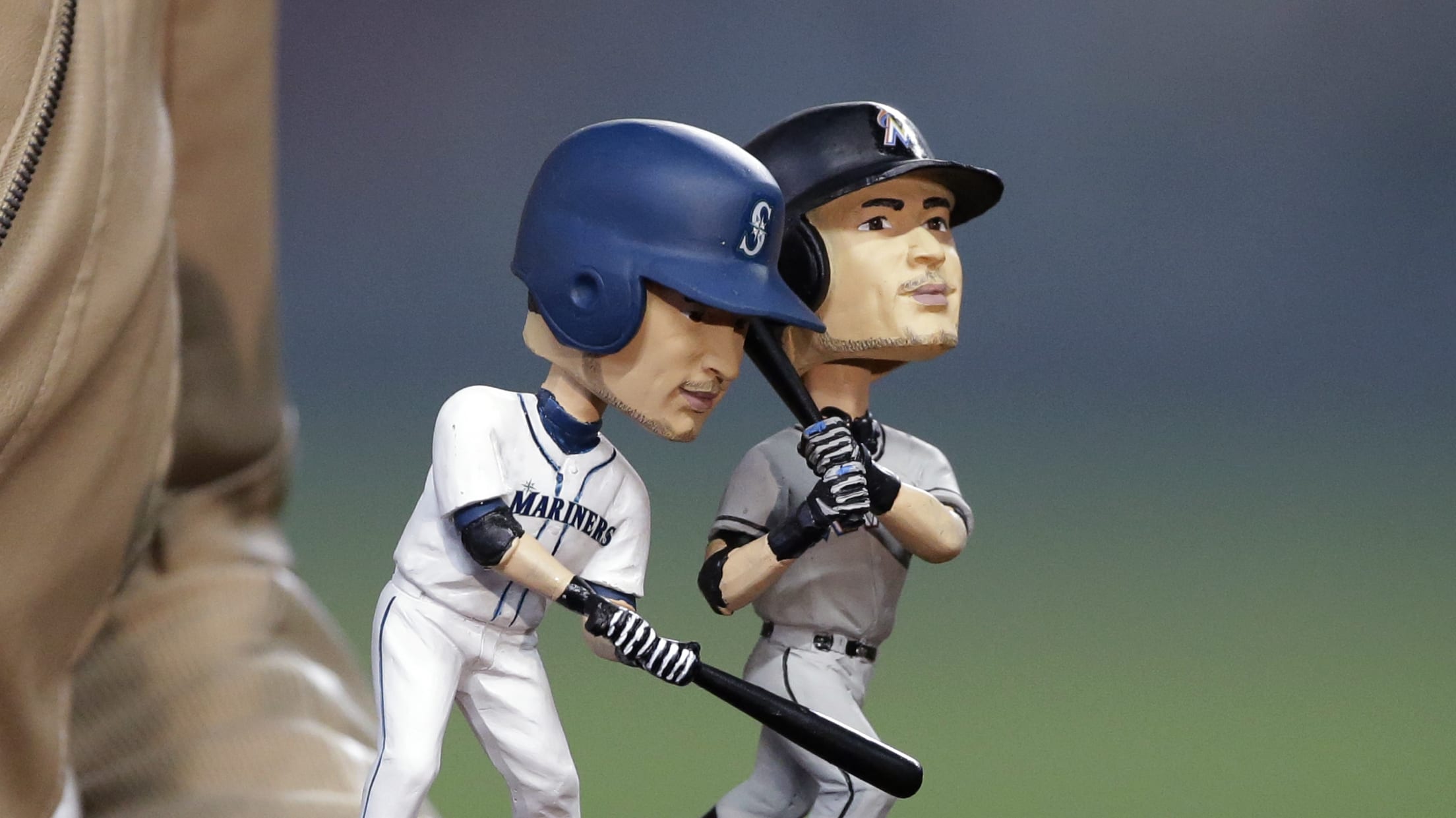 And, in typical Ichiro form, he hit a home run in the top of the ninth inning:
It didn't matter which team he played on, he always received a warm welcome and a standing ovation from Mariners fans when he was back in town. Welcome back to Seattle, Ichiro -- we know the fans are excited to have you back.
Teams in this article:
Players in this article: