Even at 44 years old, Ichiro can still scale the wall to rob home runs
Ichiro's return to Seattle already was off to a great start. He was dressed to the nines for his introductory press conference and the Mariners gave him the red carpet treatment on Opening Day. During Saturday afternoon's game against the Indians, that excitement took to the field.
In his first stint with the Mariners from 2001-2012, Ichiro didn't play a single inning in left field. Well, now it's 2018 and he's the Mariners' starting left fielder. In just his second game of the season, he looked perfectly at home on the left side of the Safeco Field outfield, robbing Jose Ramirez of a home run in the third inning:
Who said athletes get less explosive as they age?
The view from behind the wall was straight out of a horror movie. Check out that disembodied arm reaching out at the last moment to prevent a dinger: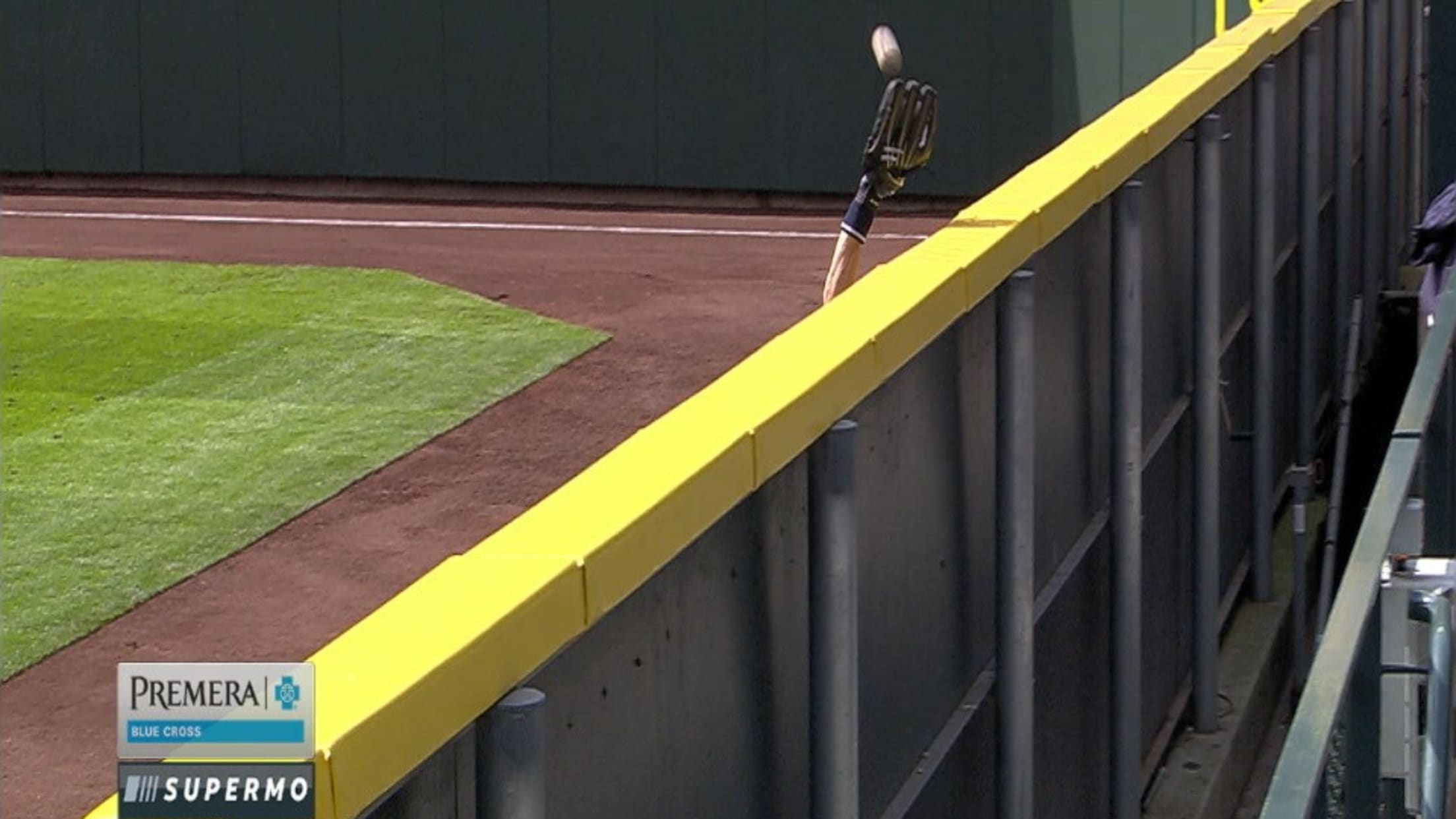 Mariners fans reacted to the play with an ovation for Ichiro, which the veteran clearly appreciated. "Of course, when the fans gave me that ovation, I'm just so happy," he told MLB.com's Greg Johns. "I want to answer back to them, but the way I am, that's how I've played all my life."
"I haven't made a play like that in left field," Ichiro said of his catch. "I was able to get to the ball quick and get to the wall, so I'm glad it worked out."
If this all seems familiar, you're not crazy. Back in his days as a right fielder, Ichiro became well-acquainted with Safeco's outfield walls:
Even more nostalgia-inducing moments ensued in the bottom half of the inning. With one out, Ichiro hit a grounder to Jason Kipnis at second base for his first hit in 2018. They're probably partying like it's 2001 in Seattle!
Teams in this article:
Players in this article: