The grandson of the fan who named the Houston Colt .45s just won a team name contest of his own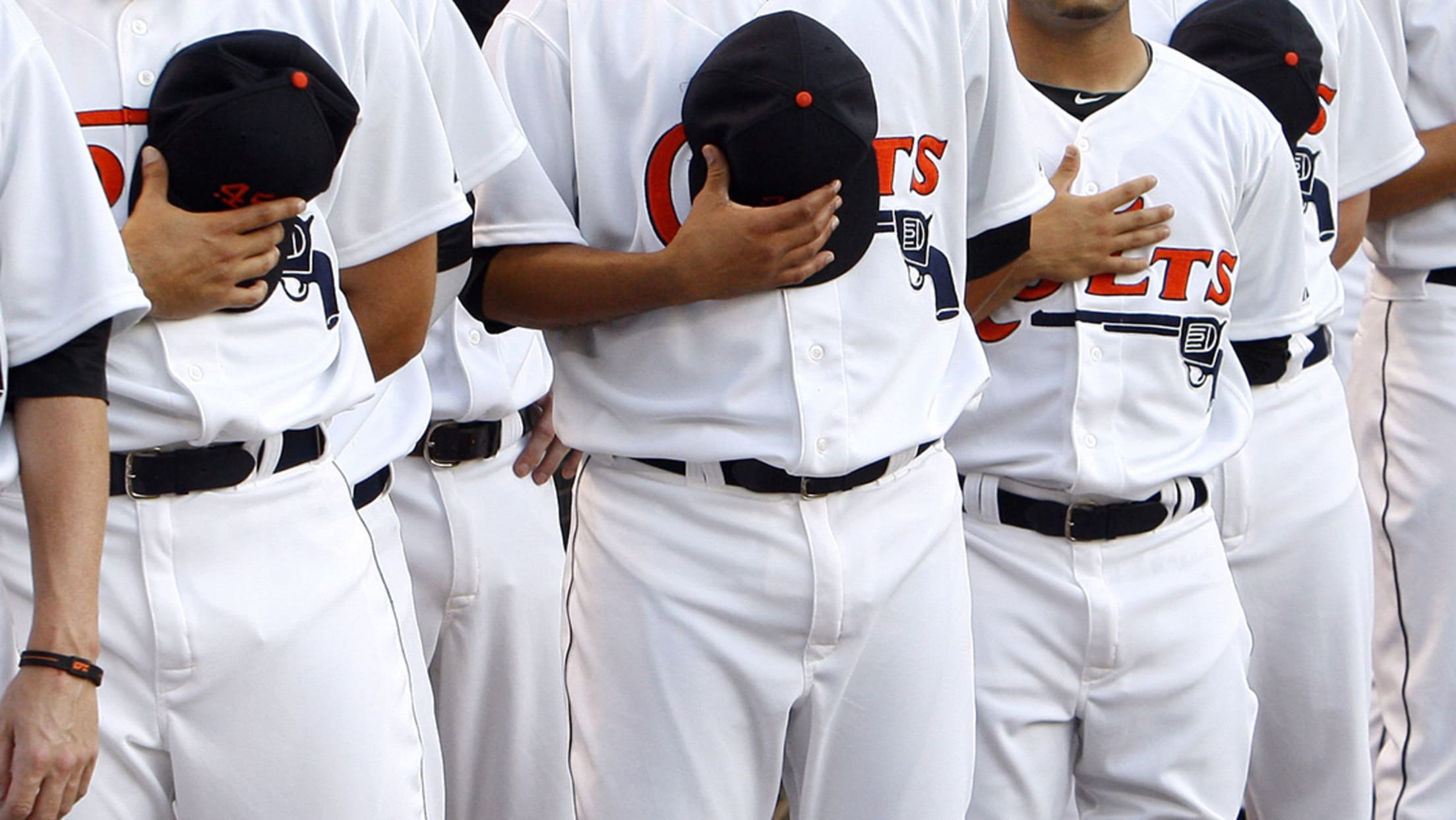 HOUSTON - APRIL 10: The Houston Astros sporting their Colt 45's throwback uniforms stand for the national anthem before the game against the Atlanta Braves at Minute Maid Park on April 10, 2012 in Houston, Texas. (Photo by Bob Levey/Getty Images) (Bob Levey/Getty Images)
The Southwest League of Professional Baseball is a new independent league scheduled to start play in 2018, and on Wednesday, they announced the name of their first team. Drum roll, please. Playing their home games in Bellmead, Tex., it's time to meet … the Waco Blue Cats:
New Waco professional baseball team to be called the Blue Cats https://t.co/9zQeHfDg0e pic.twitter.com/Mz2QJsCIx4

— 25 News KXXV (@25NewsKXXV) November 30, 2016
If you are confused by the clear depiction of a fish and not a cat in the logo, don't worry -- WacoTrib.com is here to clear it up for you:
The BlueCats are a nod to the largest species of North American catfish, a popular choice for anglers who fish the Brazos River and Lake Waco. According to a team press release, Blue Cats are "heavy-bodied fish that are bluish-gray in color, have barbels, a dorsal hump, a deeply forked tail and an intimidating, protruding upper jaw."
Hundreds of names were submitted, and "Blue Cats" was chosen by a vote. Steve Fischer, who sent in the winning name, is no stranger to christening baseball teams. His grandfather won a "Name the Team" contest way back in the '60s … and gave the Houston Colt .45s their name. You know them as the Astros now.
"Naming professional baseball teams must run in my blood," Fischer said.