Feed yourself for months with the Indians' new head-sized ballpark sandwich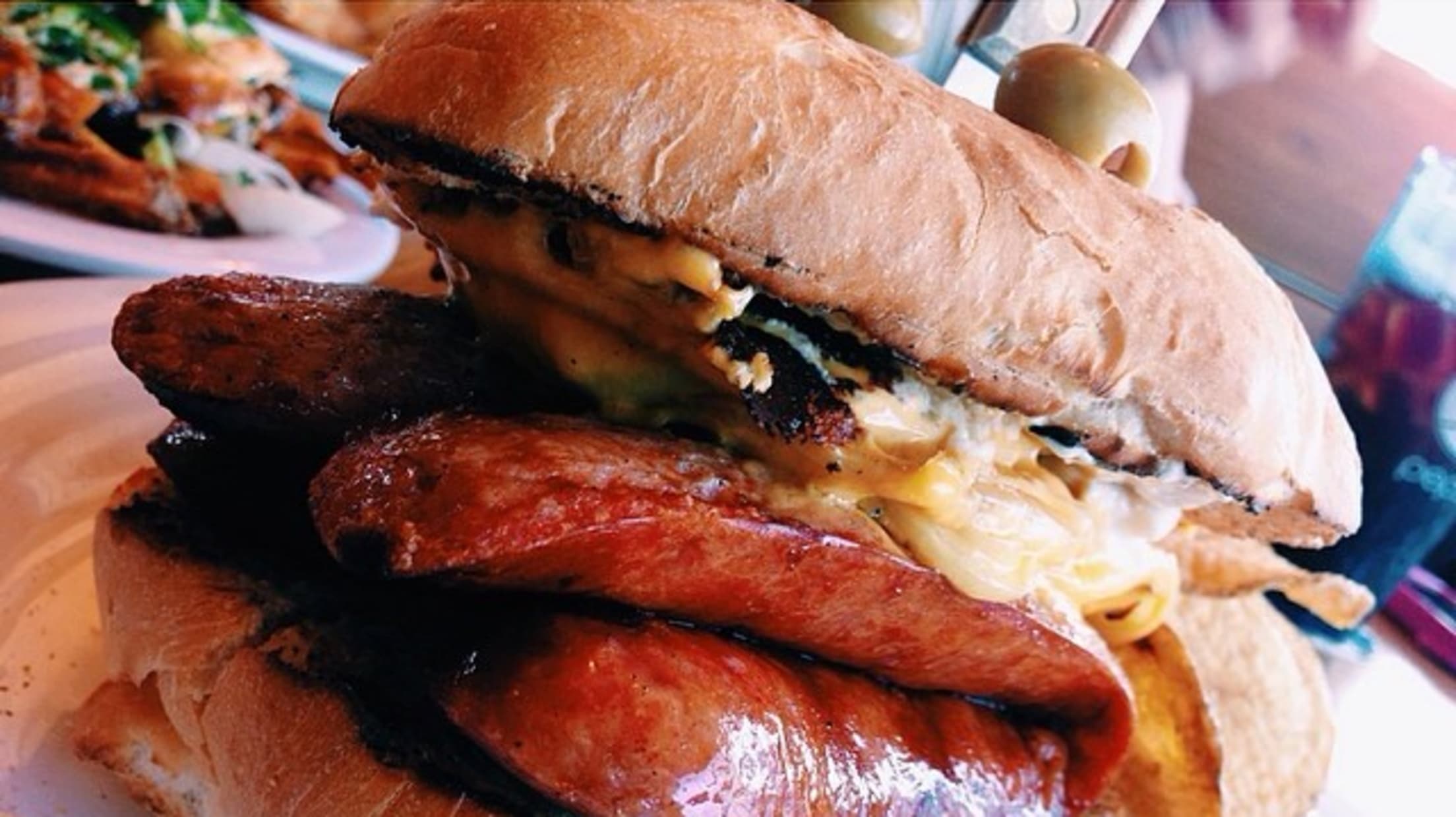 Are you hungry? Yes? No? Actually, it doesn't matter because you will be after you read this. The Indians have unveiled a new lineup of food at Progressive Field that's a love letter to both our stomachs and the state of Ohio.
That's right -- this year, the Indians will have a dozen local food options at the park, including a very special item from Ohio favorite Fat Head's Brewery. Said item is called the "Headwich," because of the brewery's name, of course, but also because it's a sandwich that might be the size of your head. If you get hungry before the season starts, you can get them at one of the Fat Head's locations in the Cleveland area, like these Instagram heroes below.
The Southside Slopes, which will be served at the ballpark, has kielbasa and pierogies on it:
You can also try the Fat Italian, which includes ham, salami, capicola, pepperoni and crumbled hot sausage ... and provolone cheese and rosemary mayo. Plus a hard-boiled egg!
These sandwiches can blot out your face and the sun:
But that's not all! The Indians will also be serving made-to-order nachos from Momocho:
Along with a selection of beers from The Brew Kettle and Great Lakes Brewing Company, and several pizzas (including spaghetti and meatball 'za) from Dante's Inferno: