With an assist from LeBron, the Indians walked off on a wild inside-the-park homer
It's been a pretty good year for Cleveland -- the Indians won 14 games in a row from late June to early July, went all-in at the non-waiver Trade Deadline and entered play on Friday with a six-game lead in the AL Central. Oh, and there was also that "Cavs rally from a 3-1 deficit against the reigning NBA champs to bring home the city's first title in over 50 years" thing, if you're into that.
After Friday's game against Toronto, though, it appears we've veered from citywide winning streak to a script so preposterous Hollywood would laugh at it. It all started innocently enough, with LeBron James continuing his summer victory tour by taking in the game at Progressive Field:
But with the home team trailing 2-0 and in need of some mojo, the Indians brought out the big guns: They put The King on the jumbotron.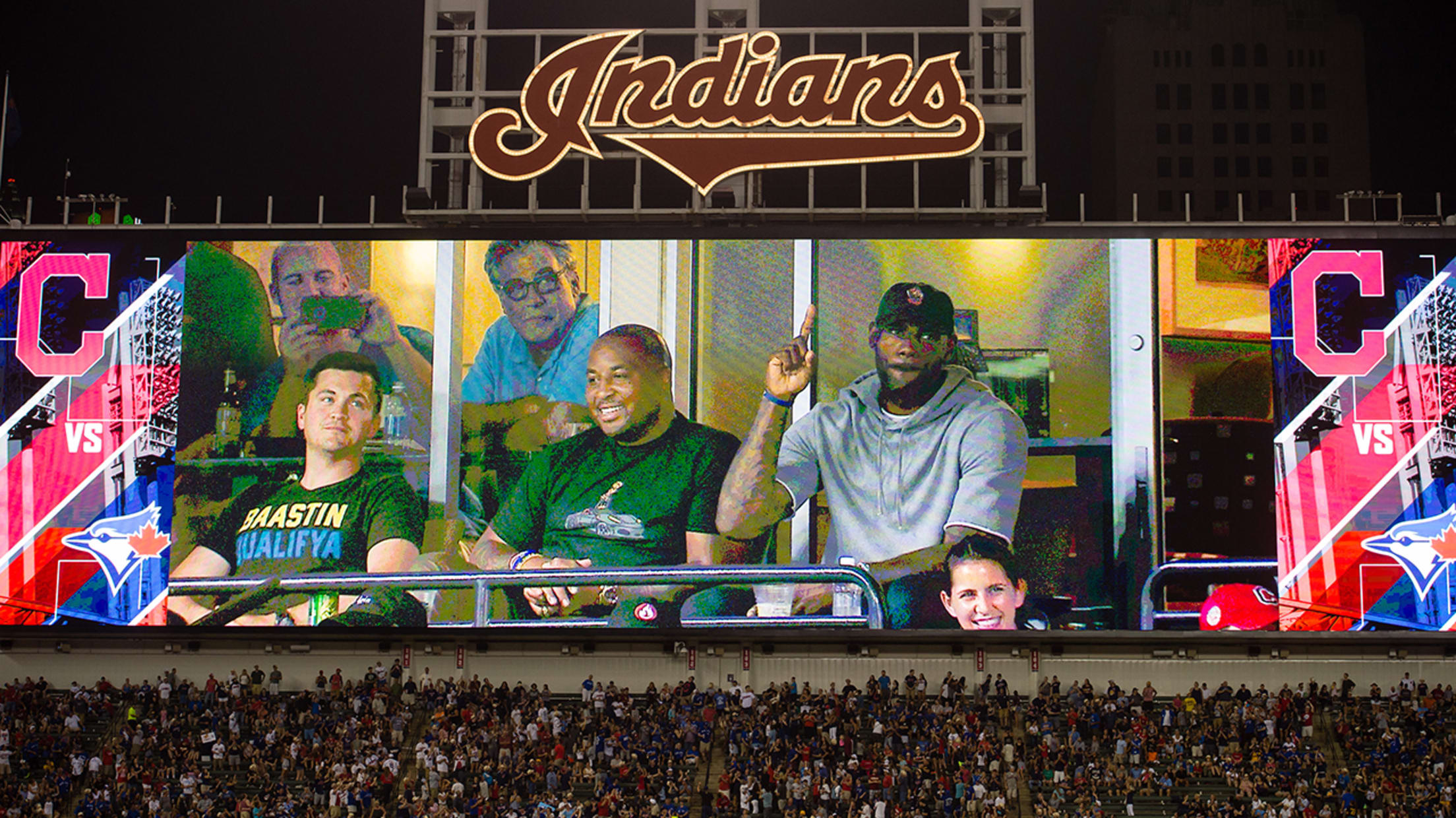 Now, we're not saying that LeBron has the power to will his team to victory from a luxury box. All we're saying is that, in the bottom of the ninth, Cleveland tied the game at 2 thanks to a dramatic Jose Ramirez homer. And then, during the very next at-bat, pinch-hitter Tyler Naquin decided to one-up his teammate -- with a dramatic inside-the-park homer:
Wait, we need to see that again, this time with 50 percent more rock and roll:
LeBron played it cool after the game, simply offering up his congratulations and some excellent hashtag ideas:
Unbelievable finish for the @Indians!! WOW. wonderful atmosphere in there tonight. #Windians #StriveForGreatness #TheyreNext

— LeBron James (@KingJames) August 20, 2016
The Tribe, however, knew better:
Thank you @KingJames for your support and being watching us tonight, you're the best KING KING JAMES 🏀👑 my respect 🙌🏼

— Danny Salazar (@DannySalazar67) August 20, 2016
Teams in this article:
Players in this article: