Anthony Rizzo may (or may not) be the greatest leadoff hitter of all-time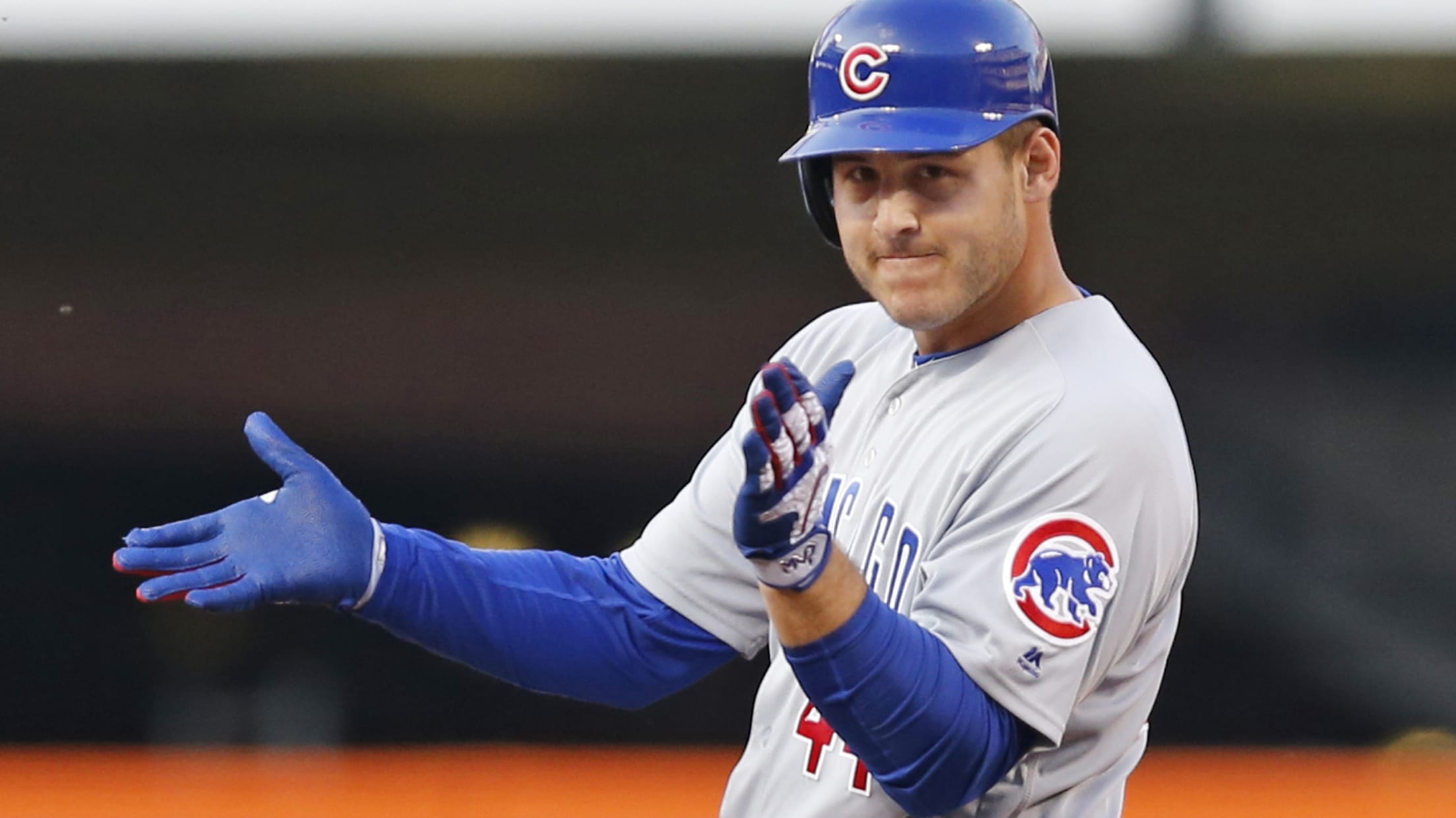 There are some questions that have no answers no matter how much research we do -- like how much deeper would the ocean be if sponges didn't live there.
The following isn't one of those questions. We need an answer now.
In the first inning of the Cubs' 4-0 win over the Padres on Tuesday, leadoff hitter extraordinaire Anthony Rizzo hit another home run. He's now fourth in baseball in leadoff dingers ... in just seven games.
In fact, Rizzo's been perfect leading off Cubs games: Three homers, one walk, one single, one double and this bunt single that only the lead-iest of leadoff hitters could pull off:
What more could you ask for than a leadoff man with a 1.000 batting average and 1.000 OBP? It's historically great.
Per @EliasSports, Anthony Rizzo is only player to debut in MLB's expansion era to reach safely to open his 1st 6 career leadoff starts #Cubs

— David Adler (@_dadler) June 20, 2017

Like any good leadoff hitter, he's also tops in the NL in hit-by-pitches -- getting beaned 12 times already this season. Astutely-aware blogs have tracked his HBP tendency in the past. Rizzo himself even said that he's the greatest of all-time. Hey, you know what they say, "It's not a lie ... if you believe it."
Sure, it may be an extremely small sample size and he may not have the experience, speed or swag of a Luis Aparicio or Rickey Henderson, but we still need to ask the question ... Is Anthony Rizzo the greatest leadoff hitter in baseball history? Please answer below:
Teams in this article:
Players in this article: