Mike Mussina is the latest example of the Hall of Fame cap conundrum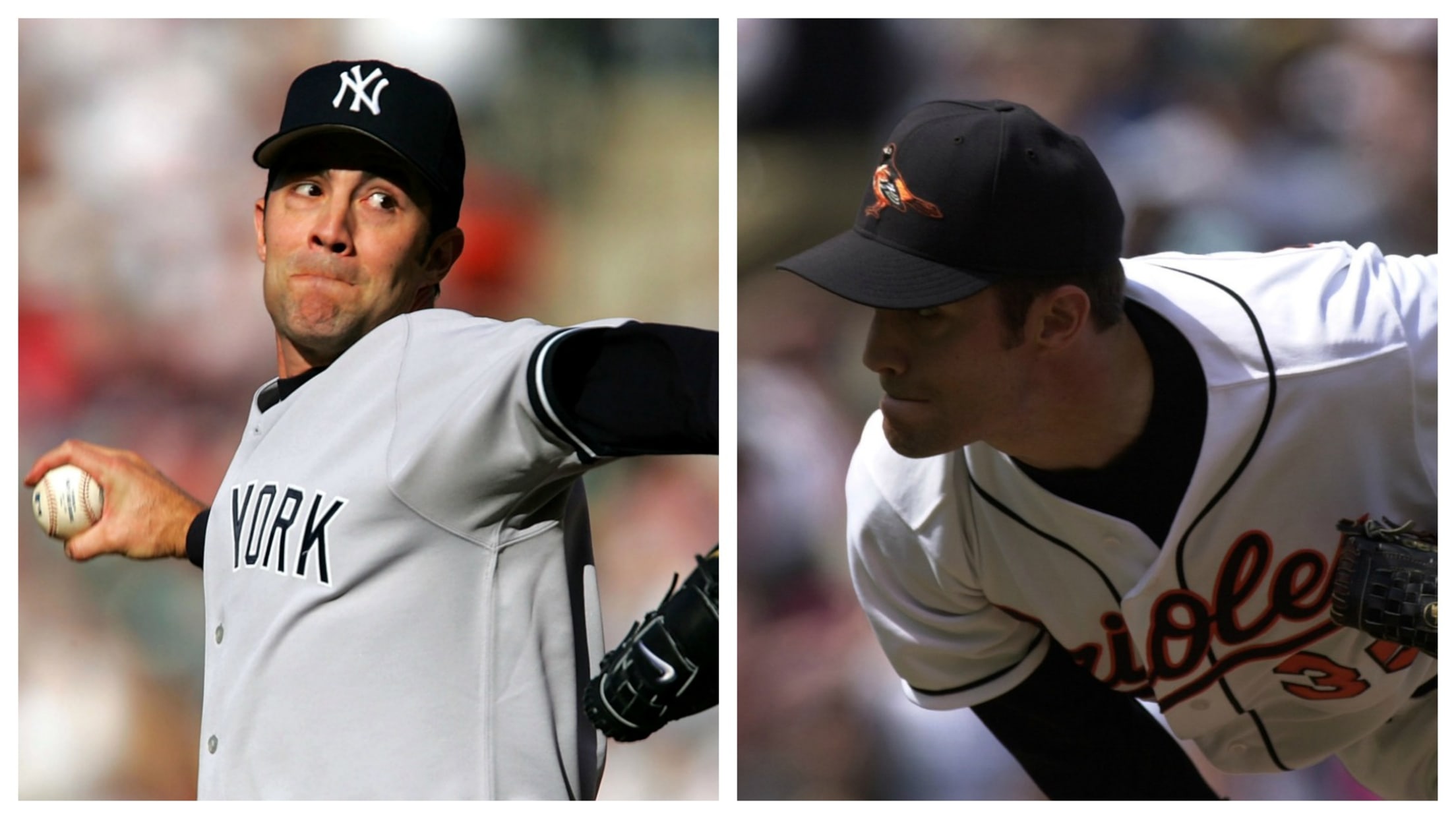 For the baseball players elected to the Hall of Fame, you would think that their stress ends when the voting results are announced. After all, they've done it: They've now officially gained entrance into an elite club of baseball immortals.
But instead, the hard work has just begun. There are media interviews to conduct, speeches to write and, of course, the most daunting task of all: choosing which cap will go on their plaque.
That's where Mike Mussina is at right now.
"Both places were huge factors in my career," Mussina said of his time with Baltimore and New York. "It's a tough decision. I'm going to need some guidance, help, opinions, options, before we ultimately make that decision."
His Hamlet-like indecision makes sense. He emerged as one of the best pitchers in the game during his 10 years in Baltimore, but he also spent eight with the Yankees, where he got to pitch in two World Series (no rings, though). He won 147 games with Baltimore, 123 with New York. His ERA was a few ticks better with the O's, but he was arguably more famous to casual baseball fans while in New York.He might be the perfect person to earn the strange, action-hero-who-is-trying-to-go-undercover look of a logoless cap.
However, while Mussina might eventually decide on a preference, he doesn't get final say. The Hall of Fame does.
In a 2009 interview with ESPN, Hall of Fame president Jeff Idelson explained that the staff of the museum looks at the statistical case for each team -- with input from the player -- will make a final decision.
The senior staff and research team will "look at a player's career numbers and look at the impact," Idelson said. "And quite honestly, it's usually a no-brainer. Then we have a conversation with the player, because we wouldn't do something unilaterally."
That wasn't always the case, though. In the past, players were given the choice of which cap they wanted until the Hall of Fame took control in 2001 -- and, if you believe some of the rumors, it may all be because of Wade Boggs. Boggs was a star third baseman, who, like Mussina, split his best seasons between two AL East rivals: In this case, the Red Sox and Yankees. However, he played his final two seasons with Tampa Bay, even picking up his 3,000th hit with the then-Devil Rays.
The rumor at the time was that a clause in Boggs' contract stipulated that the third baseman would request to wear a Rays cap in the Hall of Fame. While that was likely the impetus for the Hall to have the final say in cap considerations, Boggs swears that was never the case.
"I think it came from when Jose Canseco said, 'If I get in the Hall of Fame, I'm going in as a Devil Ray,'" Boggs said. "And someone probably misconstrued that I said that and that Mr. [Vincent] Naimoli offered me a million dollars to be the first Devil Ray to go into the Hall of Fame, and that conversation never took place."
Though the Hall of Fame does its best to avoid cap controversies, it can't escape them all. That would be impossible when there are so many fans and fanbases that feel a deep connection to the players and their teams. Some of the most memoranble include catcher Gary Carter, who was enshrined for his 12 years with the Expos, despite his preference to enter as a New York Met.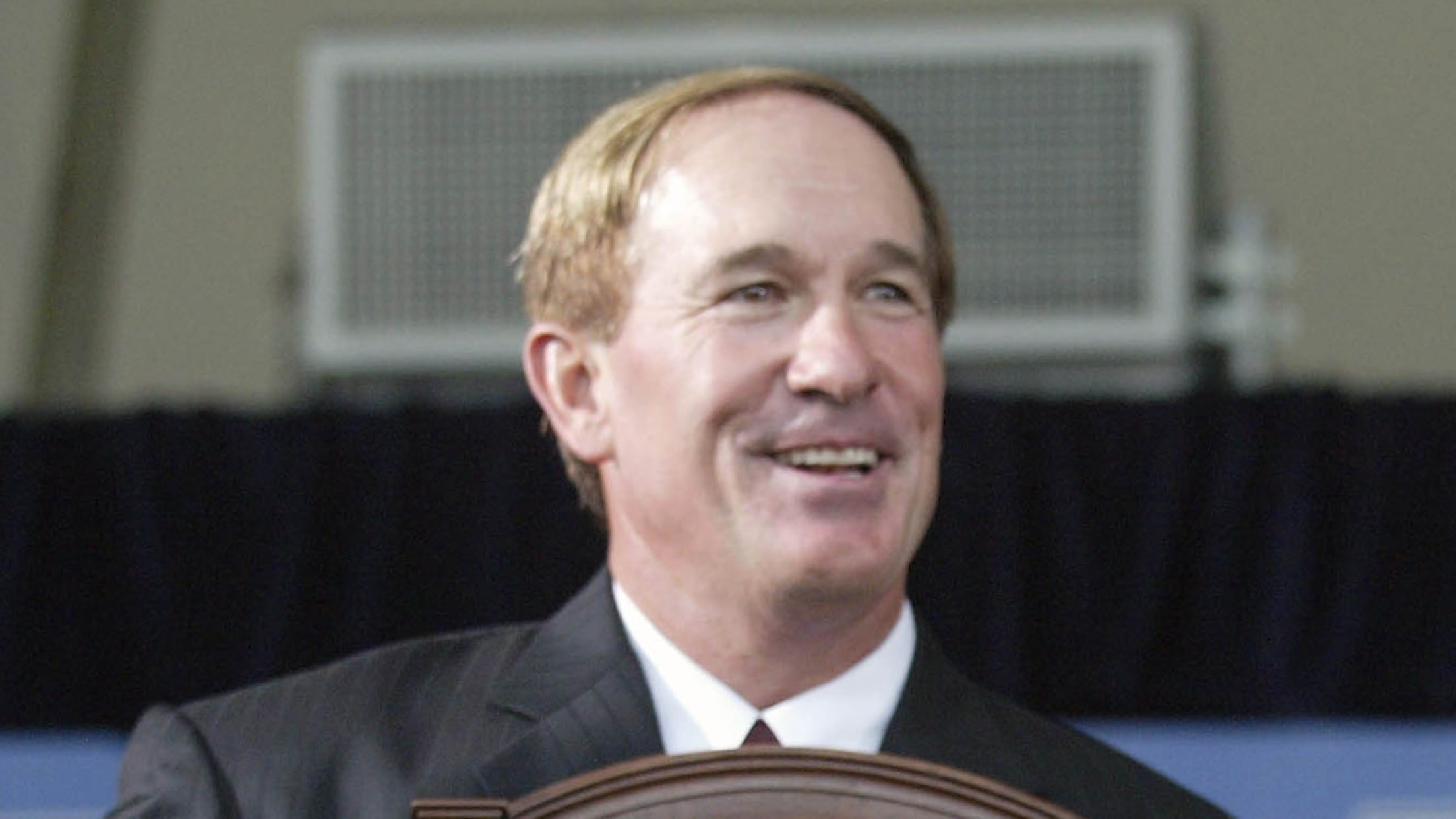 ''I'm very torn between both cities, primarily because I played 11 years in Montreal but I played five glorious years in New York,'' Carter said after the election. ''I can't forget about that, the 1986 championship team.''
Greg Maddux entered without a logo (even though everyone other than Cubs fans likely imagines him with the Braves' 'A' atop his head), while Randy Johnson went in as a D-back instead of a Mariner and Dave Winfield was inducted as a Padre instead of a Yankee.
The strangest case may belong to Nolan Ryan, who was inducted as a Texas Ranger -- rather than as an Astro or Angel, where he arguably pitched at the height of his career.
And that may just highlight why the cap decision is such a hard one. It's not just because one fanbase is going to be upset, while another can celebrate the enshrinement. It's that the story of baseball is largely told through the Hall of Fame and the plaques that hang there. Fans who remember watching Mussina pitch will likely have their own opinion on which cap he belongs in, but it's the new fans who will learn about his story through the Hall. And when they see Mussina smiling in bronze, it will have been decided for them: He was either a Yankee, an Oriole, or a man who belonged to no team at all.