With the acquisition of Jabari Blash, the Yankees are a team absolutely filled with dingers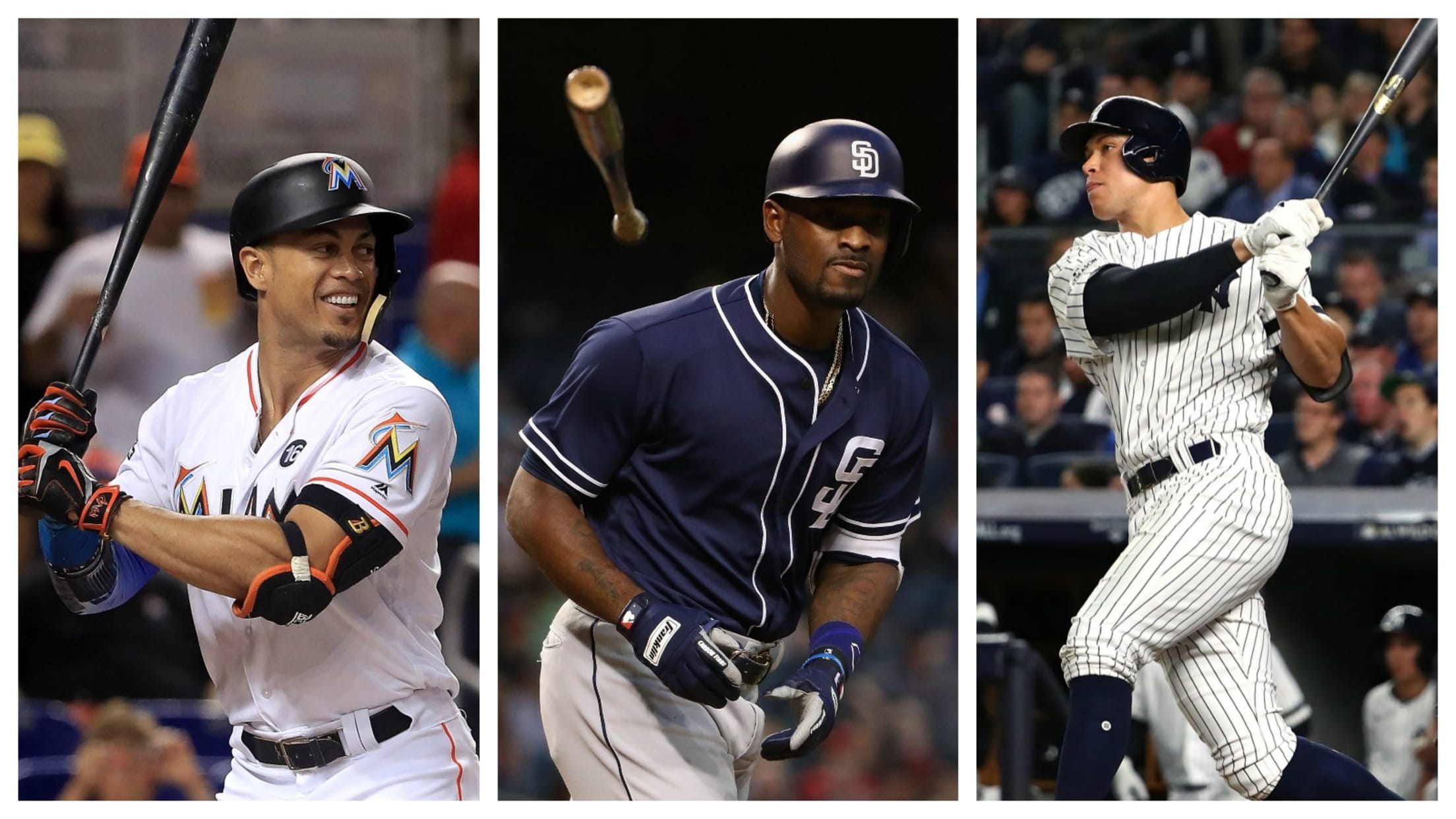 The Yankees started the offseason with a lineup that featured Aaron Judge (52 HR, .627 SLG), Gary Sánchez (33 HR, .531 SLG), Didi Gregorius (25 HR, .478 SLG) and Greg Bird. (9 HR, .422 SLG in 48 games). There were already a lot of dingers on this team.
They then acquired Giancarlo Stanton (59 HRs, .631 SLG) putting baseball's two home run leaders in one outfield. That alone terrified every pitcher and those with a fear of things falling from the sky.
But, the team hasn't stopped its pursuit of sluggers: The team traded former Padres third baseman Chase Headley and pitcher Bryan Mitchell to San Diego on in exchange for some exquisite Minor League depth in Jabari Blash.
For those unaware, Blash is an outfielder like Judge and Stanton. He's also 6-foot-5, 235 lbs, making him another giant of the outfield. Though he'll likely begin the year in the Minor Leagues, as he's behind Brett Gardner, Clint Frazier and Billy McKinney at the corner outfield spots, he can bash baseballs a long, long way.
His ability to smash dingers could find him called up as a platoon specialist, or just someone to scare pitchers with what Padres fans called "Blashtoffs." Hopefully, John Sterling will pick up on it.
That's three dingers in three days for Jabari Blash. He's added a toe-tap to his swing for better timing. It's, uh, working. #Blashtoffs

— AJ Cassavell (@AJCassavell) March 2, 2017
And sure, he has trouble making consistent contact, but when he does connect ... hubba hubba.
While that lack of contact means he has been a regular presence in the Minors in recent years, it also means people in places like Fresno, Calif., can see moon-scraping dingers:
Same for El Paso:
And now, Blash will take his traveling home run show to a New York system outfield already chock full of some of the biggest wallopers the sport has ever seen. If you're planning on sitting in the Yankee Stadium outfield and Blash is on the big league roster, be warned: You're going to need a helmet and a baseball glove because there will be a lot of fly balls soaring over the outfield fence.
Teams in this article:
Players in this article: