Jack Flaherty has been getting pitching advice from Hall of Famer Bob Gibson -- and Adam Wainwright is a bit jealous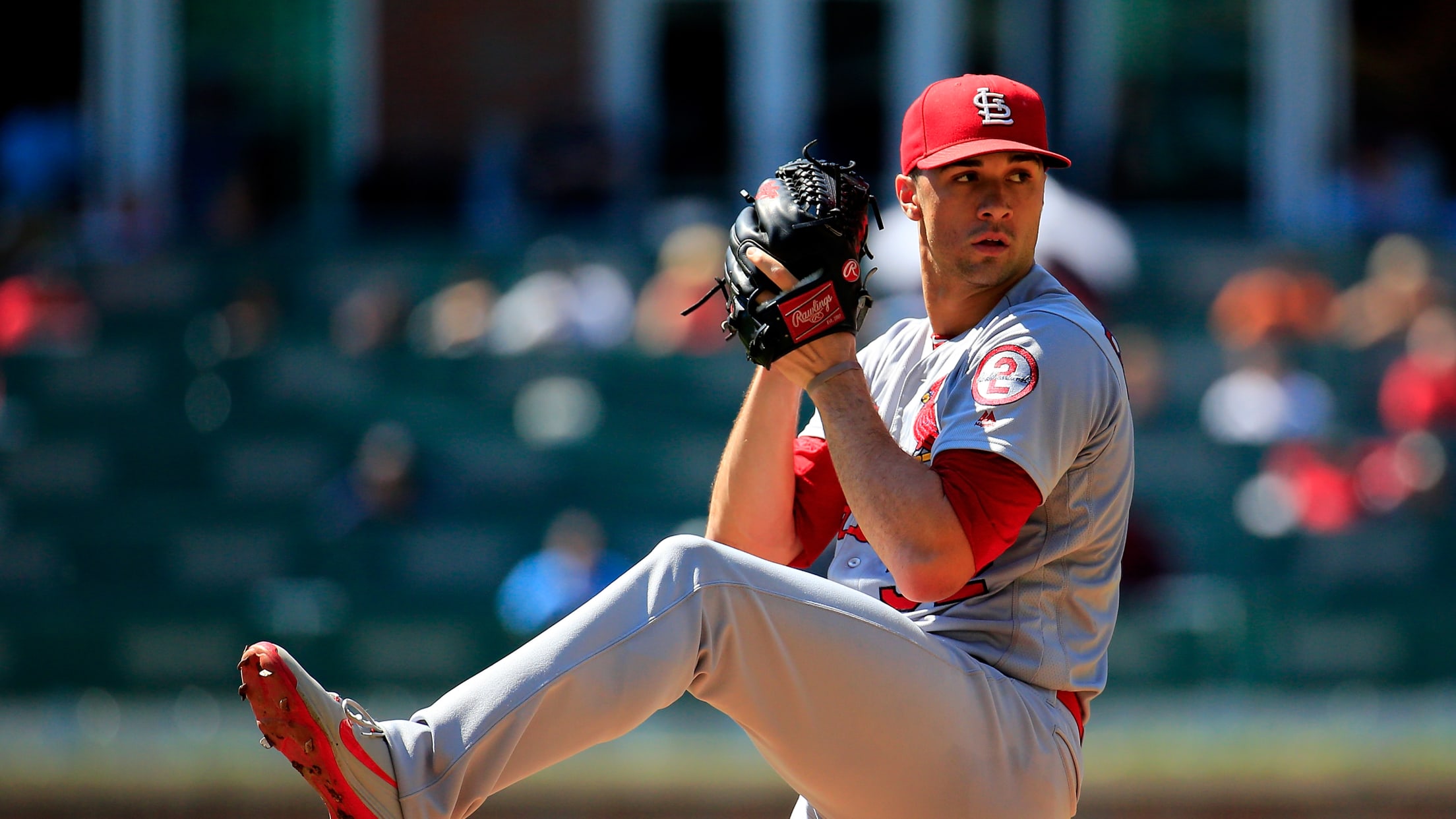 (Daniel Shirey)
Jack Flaherty will soon arrive at Spring Training in Florida looking to build upon a stellar rookie season in which he posted a 3.34 ERA in 28 starts for the Cardinals. At 22 years old, Flaherty finished fifth in the NL Rookie of the Year voting and was the second-youngest pitcher in all of MLB to make at least 20 starts. This year could be the season that Flaherty takes the leap forward into the upper tier of pitchers in baseball.
This season also will mark the 60th anniversary of the MLB debut of another talented young Cardinals pitcher Bob Gibson.
Gibson apparently has taken notice of Flaherty's stellar debut and is eager to help him continue to improve:
Jack Flaherty and Bob Gibson have been communicating regularly to talk about pitching after Gibson left his email address and phone number in Flaherty's locker last season. pic.twitter.com/vR4WTrWNor

— St. Louis Cardinals (@Cardinals) January 21, 2019
That's pretty cool! Let's hope Flaherty's e-mail doesn't accidentally sort any messages from Gibson into the junk folder.
While Flaherty is surely ecstatic to begin this mentor relationship with the Hall of Famer, one of his active veteran teammates may feel a bit spurned:
Was wondering why I haven't heard from you.... solid upgrade!

— Adam Wainwright (@UncleCharlie50) January 21, 2019
Fortunately, Wainwright doesn't seem mind being replaced by someone of Gibson's stature. Flaherty gave him some re-assurance anyway:
You are still my guy

— Jack Flaherty (@Jack9Flaherty) January 21, 2019
Flaherty is clearly in good hands.
Teams in this article:
Players in this article: