Jackie Bradley Jr. enjoyed the holidays by doing his Christmas Eve workout in his pajamas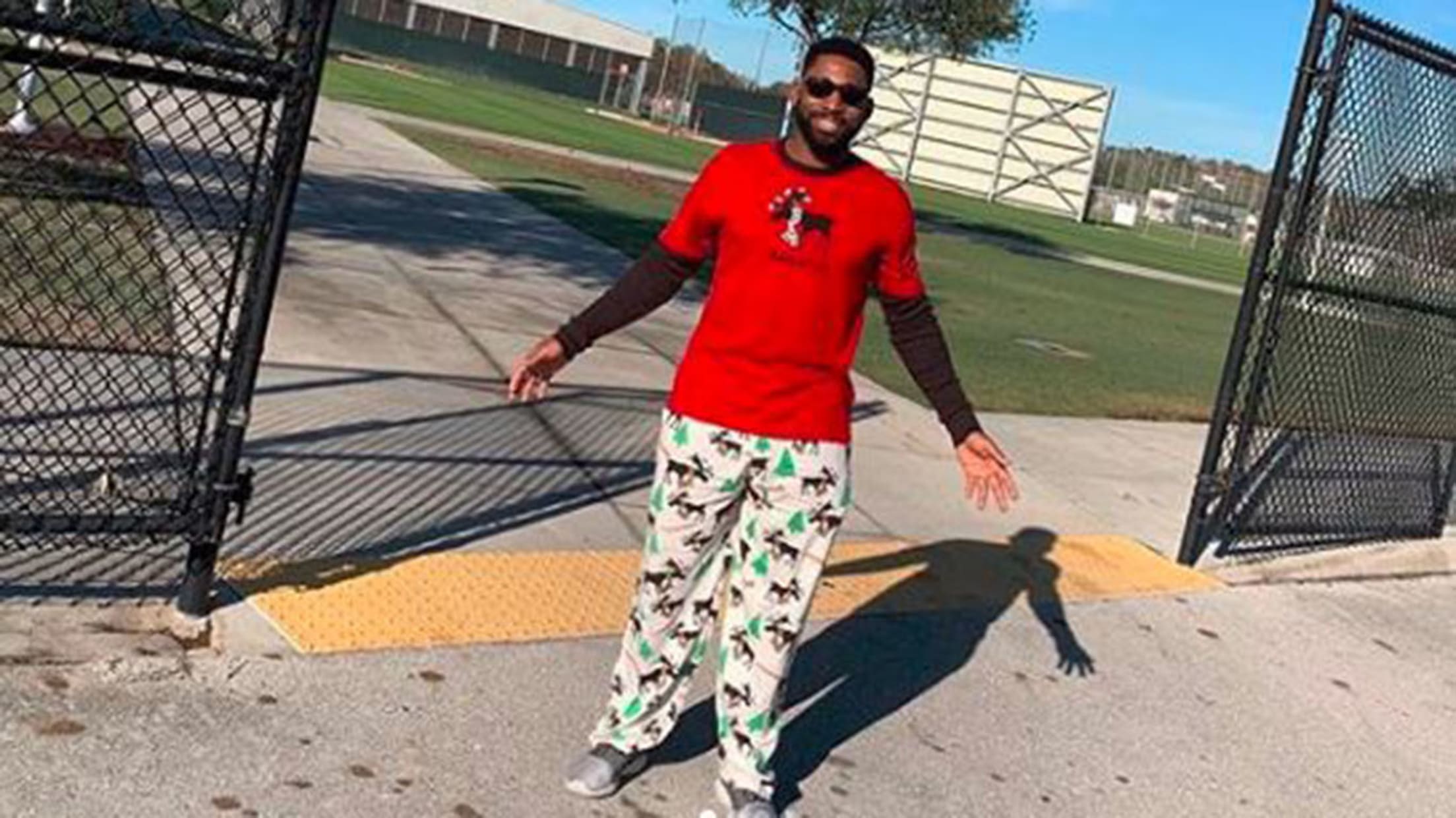 (Chesterton, Eric)
Christmas Eve is a time to spend at home with family and loved ones. Even for people that don't celebrate, many workplaces are closed, so it's a day without many obligations besides sitting at home and relaxing.
For Red Sox outfielder and World Series champion Jackie Bradley Jr., though, the hustle never stops. Christmas Eve is just another day on which to prepare for the upcoming season. So, of course he's going to work out. But even JBJ was willing to make a concession for the holidays -- he wore his pajamas to the gym:
Thanks to his holiday workout gear, he'll be ready to transition to watching Christmas movies with his family as soon as he walks in the door. That's the way to get in the holiday spirit.
Teams in this article:
Players in this article: