Jaime Garcia gave 50 young kids an amazing night of delicious food and winter baseball in Mexico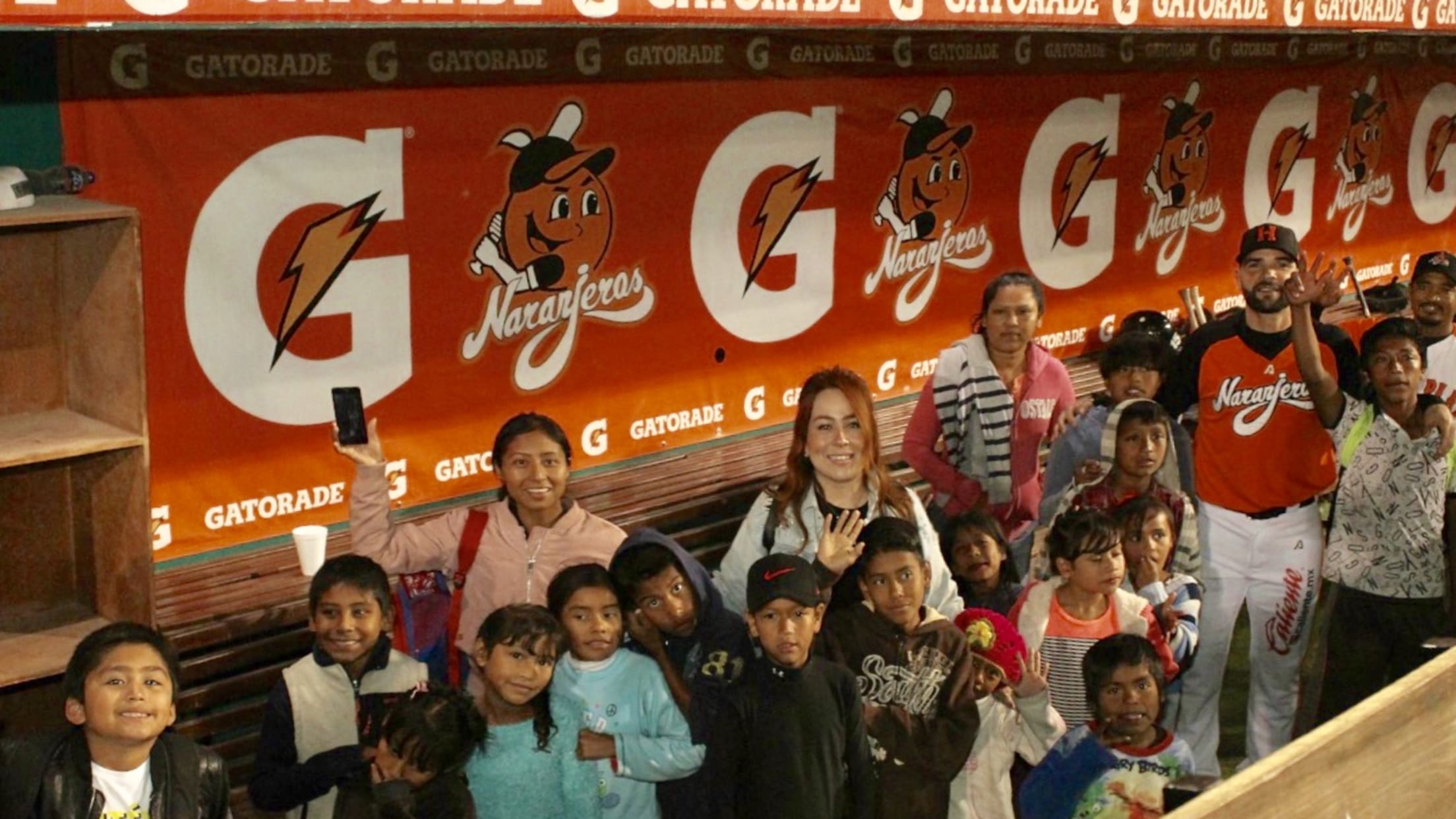 They say it's important to remember where you came from. Pitcher Jaime García would agree with this sentiment. The 10-year veteran is currently a free agent, but he's spending his offseason in his home country with the Naranjeros de Hermosillo of the Mexican Pacific Winter League -- the same team he was once a part of as a 19-year-old in 2006. Garcia has done well on the mound so far with a 1.93 ERA in three outings, but what he's done off the field is even more important.
Last Wednesday, Garcia took it upon himself to partner with 1MISSION and arrange for a private bus to pick up 50 kids from the marginalized farming community of Miguel Alemán. They were driven 45 minutes into Hermosillo, where they got to experience the baseball outing of a lifetime.
Alrededor de 50 pequeños (@1MISSIONorg) del Poblado Miguel Alemán visitaron el Estadio Sonora acompañados por Jaime García y más jugadores de la Escuadra Naranja. 🧡 pic.twitter.com/1prUKplso7

— Naranjeros (@ClubNaranjeros) December 18, 2018
Sure, the kids got to watch the Naranjeros take on the Yaquis de Obregón, but that was just a small part of their outing. They also met the team, toured the ballpark at Estadio Sonora, went home with some free merchandise and, best of all, feasted on all the food the Naranjeros had to offer.
Tacos? Check. Churros? Absolutely. Popcorn and nachos? You know it.
Yesterday he invited kids from the community we serve in Miguel Alemán, Mexico, to come watch a game in the big city of Hermosillo. 2/ pic.twitter.com/x4CyH8X1pS

— 1MISSION (@1MISSIONorg) December 13, 2018
Garcia felt that it was meaningful for him to use his second go-around with the Naranjeros as an opportunity to give back to the countless kids who might not be able to come down to the ballpark and watch games on their own. The southpaw has done charitable work alongside 1MISSION in the past as well, most notably providing 131 houses for impoverished families. (Sometimes even helping first-hand alongside them.)
Forget the pitching. That's the kind of guy anyone can look up to.