Jake Arrieta takes Madison Bumgarner deep, proclaims himself king of the #PitchersWhoRake
As far as pitchers go, Jake Arrieta is definitely one #WhoRakes. He's hit four dingers over the past two regular seasons, including one that may have reached escape velocity back in April.
But his opponent when he stepped into the batter's box during the Cubs' 6-5 loss to the Giants in NLDS Game 3 on Monday was no mere mortal. Madison Bumgarner hadn't allowed a run in his last 23 postseason innings. He had never allowed a home run to a pitcher. He also happened to be the unquestioned king of the #PitchersWhoRake, dropping dingers on Clayton Kershaw and even appearing as a DH in an actual game.
But Arrieta doesn't care about any of that. This is October, and he came to mash: He launched a three-run dinger in the second inning to give the Cubs a 3-0 lead, as they looked to advance to their second consecutive NLCS.
At least one fan in the stands was pretty excited: Cubs fan Ed Baum, who came down with the home run ball. Baum is a time-honored "bleacher bum," as he told MLB.com Real-Time Correspondent Andreya Simoneau, and in true Wrigley fashion he always brings his glove to the game. This time, it really paid off: "I was just thinking, 'I'm glad I'm in the right place at the right time,'" Baum said. And don't worry: He returned the ball to Arrieta, in return for plenty of Cubs swag: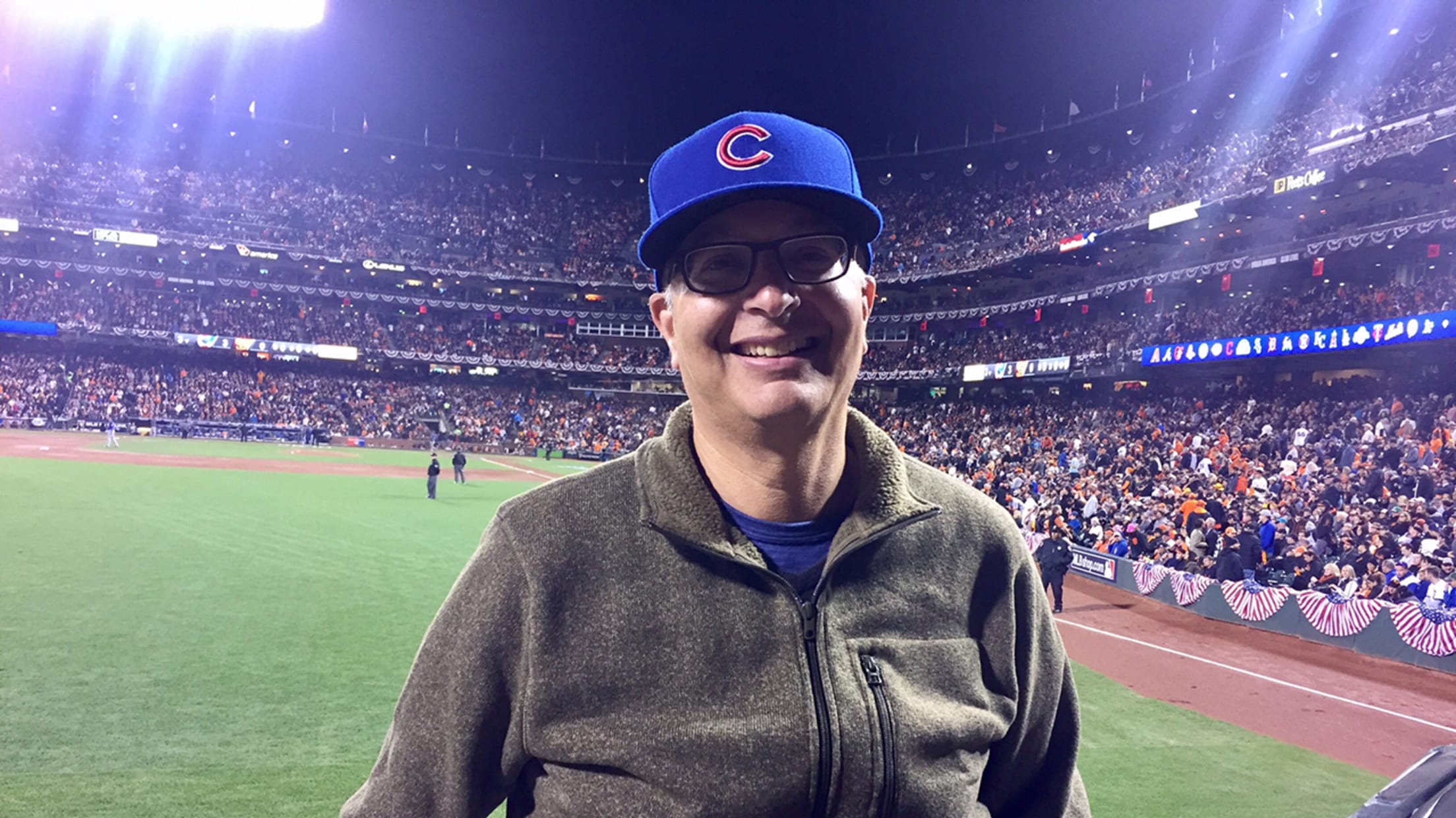 See if any more Cubs pitchers will flex their dinger muscles in NLDS Game 4 on Tuesday at 8:40 p.m. ET/5:40 p.m. PT on FS1.
Teams in this article:
Players in this article: