Jason Kipnis exchanged a friendly fist bump with an eel off the Cayman Islands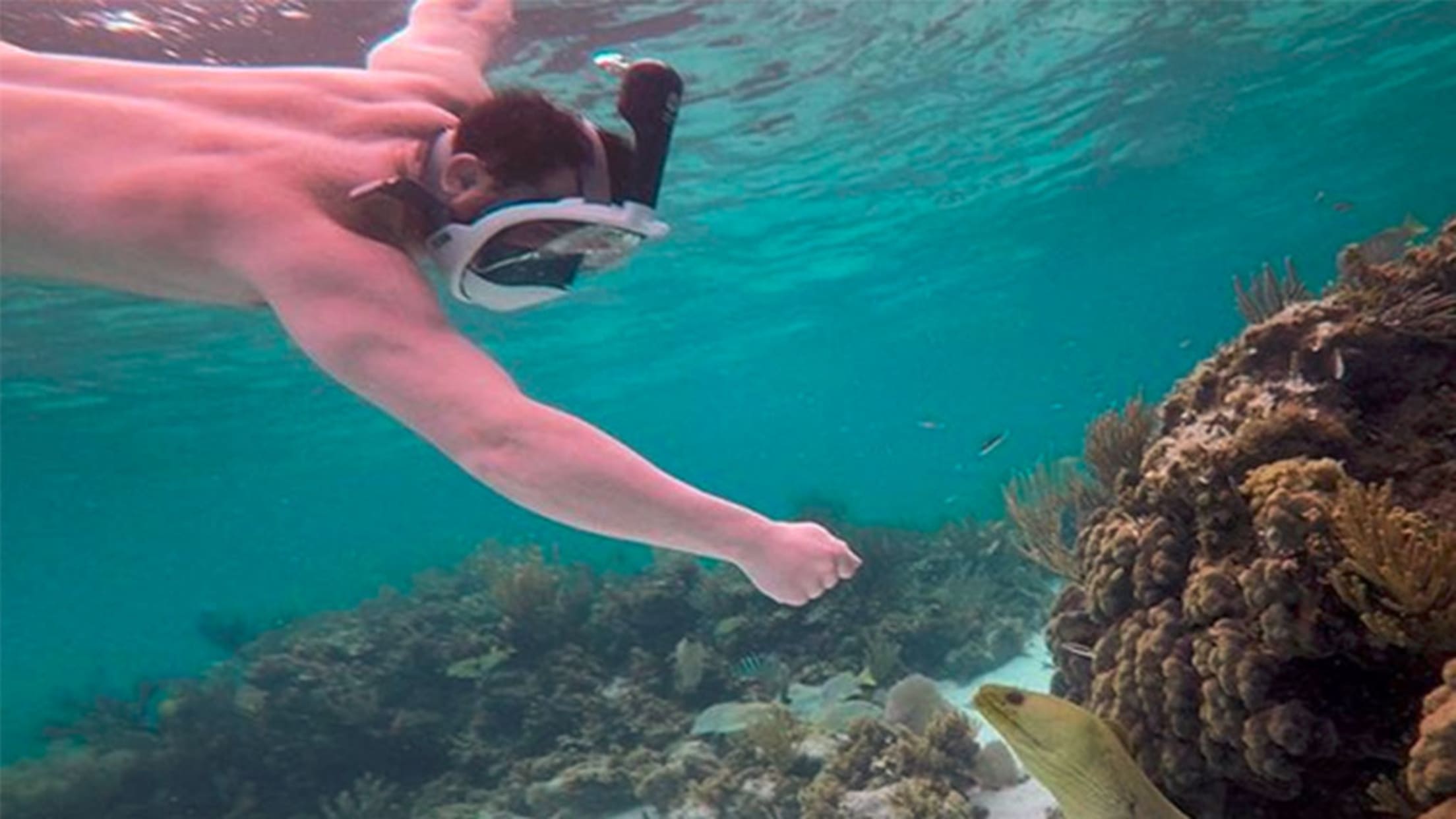 The first weeks of the offseason offer a rare opportunity for baseball players to go on vacation. After months of traveling the country to play baseball, it's nice to set one's own travel destination and agenda.
For Indians second baseman Jason Kipnis, that meant a trip to the Cayman Islands. After a family meal where guests sported their best tropical attire, Kipnis took advantage of the scenery the Caribbean had to offer.
After digesting his turkey and cranberry sauce, Kipnis took to the sea and made a friend in the deep:
The eel looked as excited to see a professional baseball player swimming in its neighborhood as Kipnis was to see it. There is currently no word on whether the eel has purchased a Kipnis shirsey.
Teams in this article:
Players in this article: