A cute kid interviewed Javy Baez in a car full of puppies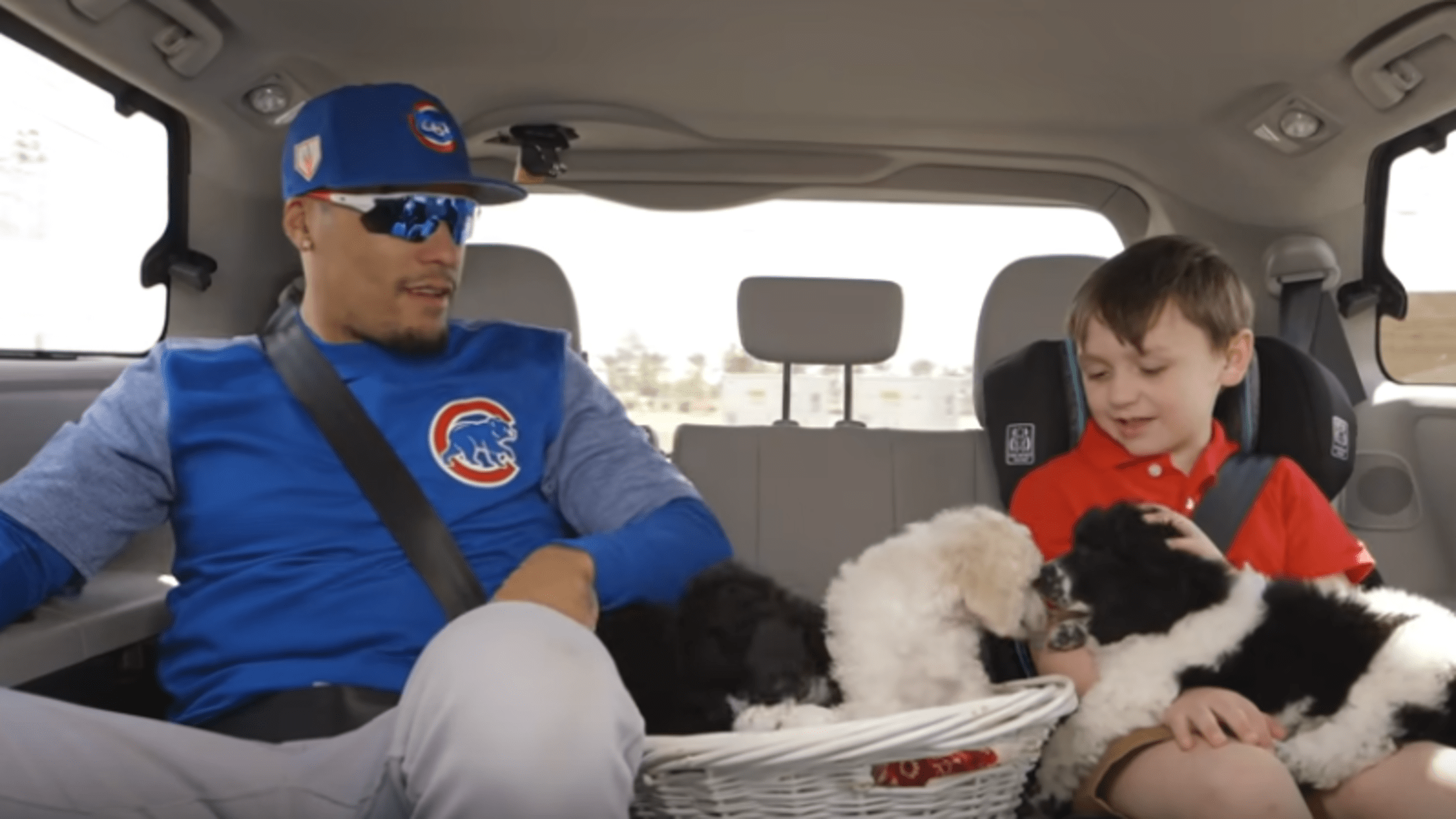 Jerry Seinfeld's "Comedians in Cars Getting Coffee" is old news. The new hit show sweeping the nation is "Gold Glovers in Minivans Playing with Puppies While Getting Interviewed by Cute Kids."
The concept here is strikingly simple: A cute Cubs fan named Charlie asked Javy Baez some questions while a bunch of puppies crawled all over them.
Kid interviews just rock in general. They ask super random questions really simply and players are always really eager to answer genuinely. If this is your thing, I highly recommend this video from last year of an adorable Phillies fan interviewing Aaron Nola and Rhys Hoskins.
Jake Mintz is the louder half of the Cespedes Family BBQ. Despite a torn UCL in his right elbow, he still finds a way to tweet excessively during baseball games.
Teams in this article:
Players in this article:
Topics in this article: