Jay Buhner raised a '24' flag over the Space Needle in honor of Ken Griffey Jr.'s HOF election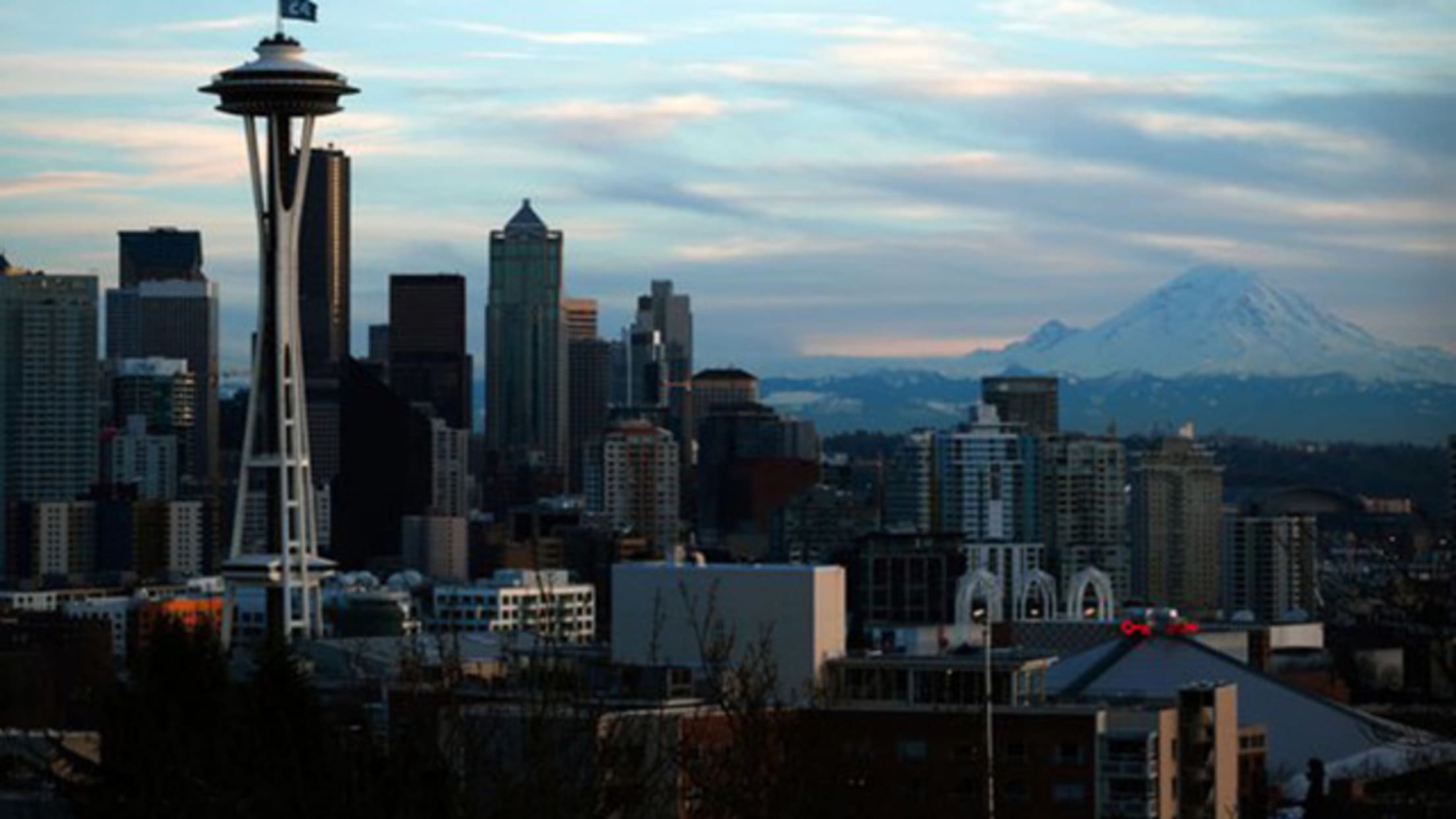 On Wednesday evening, Ken Griffey Jr. was elected to the Hall of Fame with the highest percentage of ballots, well, ever. If you somehow missed this news, don't worry -- just look up. At least, if you live in Seattle.
When he heard about his former teammate's election, Jay Buhner was on top of the Space Needle, ready to raise a "24" flag.
Junior's former teammate and good friend Jay Buhner raises #24 above Seattle. @space_needle #JrHOF #SeattleLove pic.twitter.com/0WSzMAd3HK

— Seattle Mariners (@Mariners) January 7, 2016
Shout it from the very pointy rooftops: Ken Griffey Jr. is in the Hall of Fame!
Jay Buhner raised a '24' flag above the @space_needle today to celebrate #KenGriffeyJr's historic #hof election. pic.twitter.com/ExGWtsBkIF

— Eric Jensen (@EricJensenTV) January 7, 2016
Here's looking at you, Kid. Congrats #24! #JrHOF #KenGriffeyJr #Mariners #SeattleLove pic.twitter.com/DBrhllhQeC

— Space Needle (@space_needle) January 7, 2016
Hall of Famer Ken Griffey Jr.'s number 24 flying high over #seattle this evening. pic.twitter.com/S554Gi2GeT

— Equal Motion (@equalmotion) January 7, 2016