The retired and thriving Jered Weaver is throwing fastballs past country club members in L.A.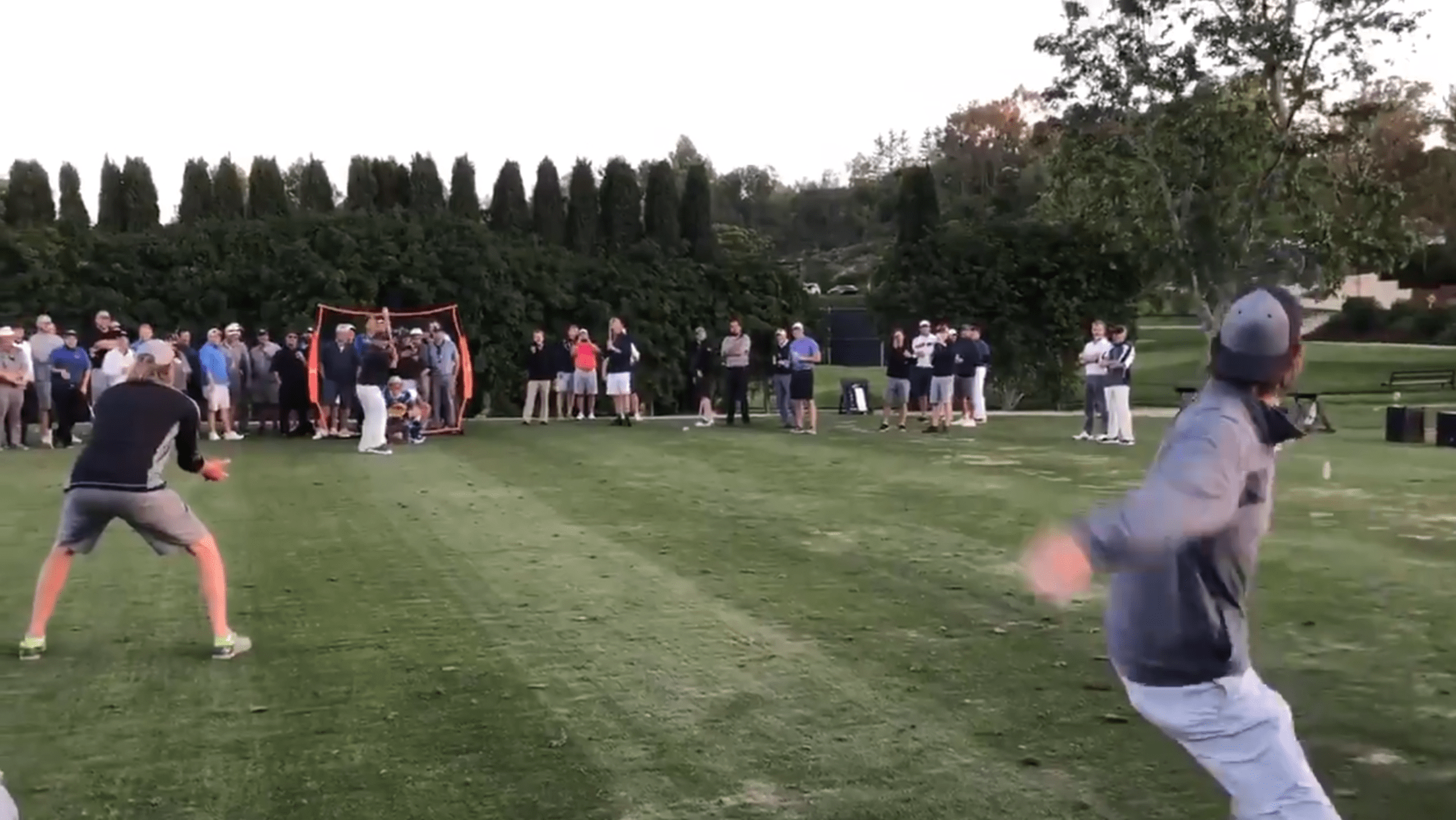 You gotta hand it to Jered Weaver. For 12 years, he was a premier pitcher in the league for the Angels and Padres, even notching a no-hitter. At age 34 and with his fastball having lost several miles per hour in velocity, Weaver retired in 2017 and moved on to greener pastures.
What do you think he's been doing since? In addition to opening up a Twitter account and sharing anecdotes from the mind of a veteran big leaguer, he's still out there pitching ... at a country club in Southern California. Enjoy this video of Weaver blowing pitches past some poor sap who stepped in to face him. As an added bonus, Weaver's throwing to Mike Lieberthal, 14-year MLB veteran himself.
Never a dull moment at the @NorthRanchCC member guest! Great group of guys...my guy Mike Liberthal behind the plate in full gear 😂 love it #minifrathouse pic.twitter.com/rtx6rq1LGi

— Jered Weaver (@Weave1036) May 21, 2019
This, right here, is absolutely the definition of "living your best life." Happy retirement, Jered (and Mike!). You're inspirations, both of you.
Adrian Garro joined MLB.com in 2016. Throughout his travels, both Bartolo Colon and Vin Scully have placed their hands on his shoulders. Not at the same time, though. That'd be amazing.
Teams in this article:
Players in this article:
Topics in this article: