The five weirdest moments you'll never believe happened in a World Series game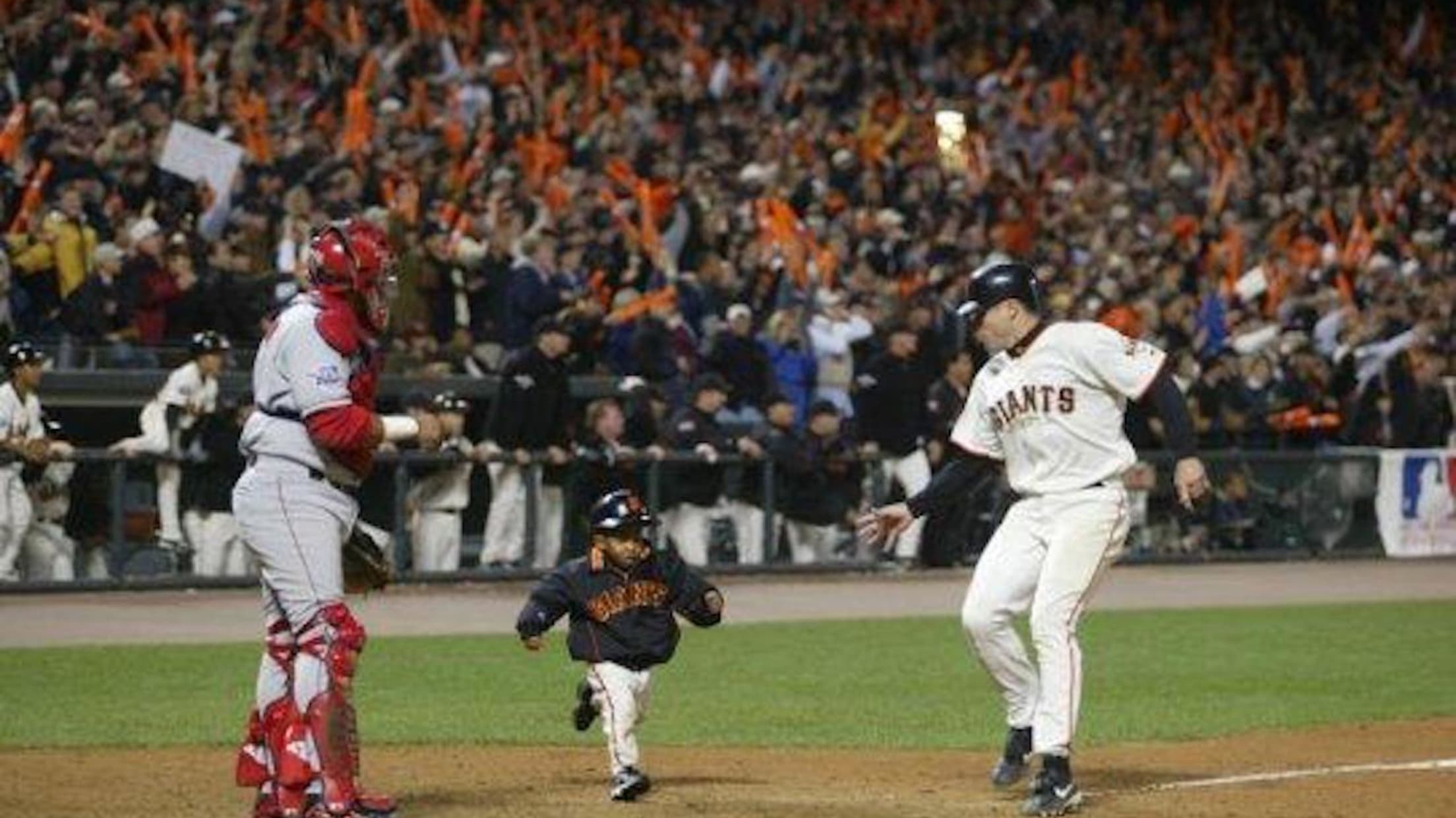 The World Series is one of the biggest stages in all of sports. Everything about it -- from the crowd to the drama to the stakes -- feels significant, like history is unfolding in front of us. It's where heroes are forged and legacies are written.
Of course, it's also still baseball, and not even the Fall Classic is immune to the remarkable weirdness of our national pastime.
So before the Dodgers and Red Sox square off in Game 1 at Fenway Park tonight (8:09 p.m. ET on FOX), we figured we'd run dn five moments that were so positively wacky, you'd never believe they happened in the middle of a World Series. If only Twitter had been around to see them.
No. 5 -- Game 3, 1972: The sneakiest strikeout imaginable
Johnny Bench was a bad man in 1972: He led the Majors in both homers and RBIs, en route to nabbing his second National League MVP Award. So when the A's squared off against the Reds in that year's World Series, they knew they'd have to get creative to get the future Hall of Famer out.
Just how creative, you ask? How about "go out for a mound visit and instruct your catcher, Gene Tenace, to set up for an intentional walk, only to have him quickly duck back down into his crouch and catch strike three:"
No. 4 -- Game 6, 1986: There's a parachuter on the field
And you thought the ending of Game 6 was wild.
Nine innings before Bill Buckner let that ground ball through his legs, he came to the plate in the top of the first with a man on and one out. He took a ball low and outside, and then ... wait, is that a man dropping out of the sky?
Michael Sergio, a 37-year-old Mets fan, felt that the Shea Stadium crowd would need a little extra with their team facing elimination. So he did what any loyal supporter would do: He painted "Go Mets" onto a giant banner and parachuted onto the field near the first-base line. He was eventually found guilty of criminal trespass and sentenced to 100 hours of community service, but he did get a high-five from Ron Darling, so we'll call it even.
No. 3 -- Game 5, 1969: Shoe polish? Shoe polish.
And yet, somehow, that might not even be the weirdest thing to happen during a World Series game at Shea Stadium.
New York trailed Baltimore, 3-0, heading into the bottom of the sixth, and Cleon Jones led off looking to start a rally. O's starter Dave McNally spiked a pitch down and in -- so far down and in that it appeared to hit Jones in the foot before rolling all the way into the Mets dugout.
Jones immediately began hopping around the batter's box, hoping to be awarded first base. But home-plate umpire Lou DiMuro wouldn't budge ... until Mets manager Gil Hodges came strolling out of the dugout, ball in hand, to show DiMuro a smudge that sure looked a lot like shoe polish:
DiMuro reversed his decision -- much to the hilarious dismay of Earl Weaver -- and the next better, Donn Clendenon, launched a two-run homer that sparked the Mets to a series-clinching 5-3 win.
No. 2 -- Game 7, 1924: Take your pick
Over nearly two decades with the Washington Senators, Walter "Big Train" Johnson had established himself as perhaps the greatest pitcher of the 20th century. MVPs, ERA titles, he'd done it all -- except win a pennant.
In 1924, though, the Senators finally broke through, advancing to take on the Giants in the Fall Classic. It was the big chance Johnson had been waiting for throughout his whole career. And even though he was 36, and even though he lost his first two starts of the series, when Game 7 went to the ninth tied at 3, only one man was getting the ball for Washington.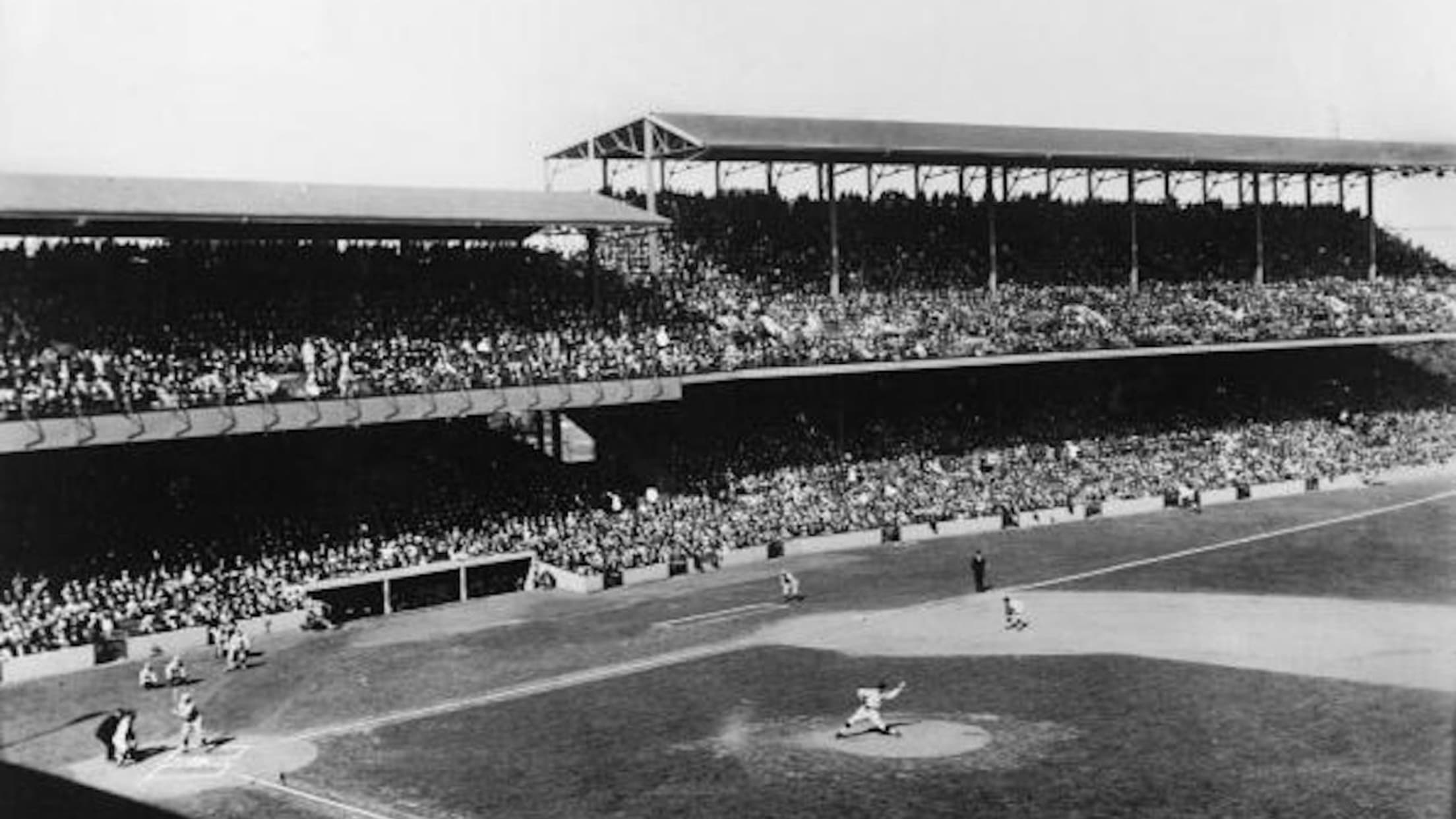 It wasn't pretty -- he left the bases loaded in the ninth and stranded two more in the 11th -- but Johnson came through, hurling four scoreless innings to keep the Senators alive ... just long enough for them to embark on one of the very weirdest rallies in baseball history.
With one out, catcher Muddy Ruel lifted a foul pop that was easily playable for Giants backstop Hank Gowdy. Or it would have been, had Gowdy not tripped over his own catcher's mask and let the ball drop. Given a second chance, Ruel doubled to left, then advanced to third when Johnson reached on an error.
Next up was Earl McNeely, who hit a routine grounder to third. Or it would have been, had the ball not hit a pebble on the infield dirt and skipped over the third baseman's head, bringing Ruel home with the winning run.
No. 1 -- Game 5, 2002: J.T. Snow rescues Darren Baker
Even if you remember this one, it's worth revisiting just how wild it was in the moment. Giants manager Dusty Baker's 3-year-old son -- along with several other sons of players and coaches -- had served as San Francisco's batboy all postseason long. And for the most part, things had passed without incident -- if anything, it made the team's dugout at least three times more adorable.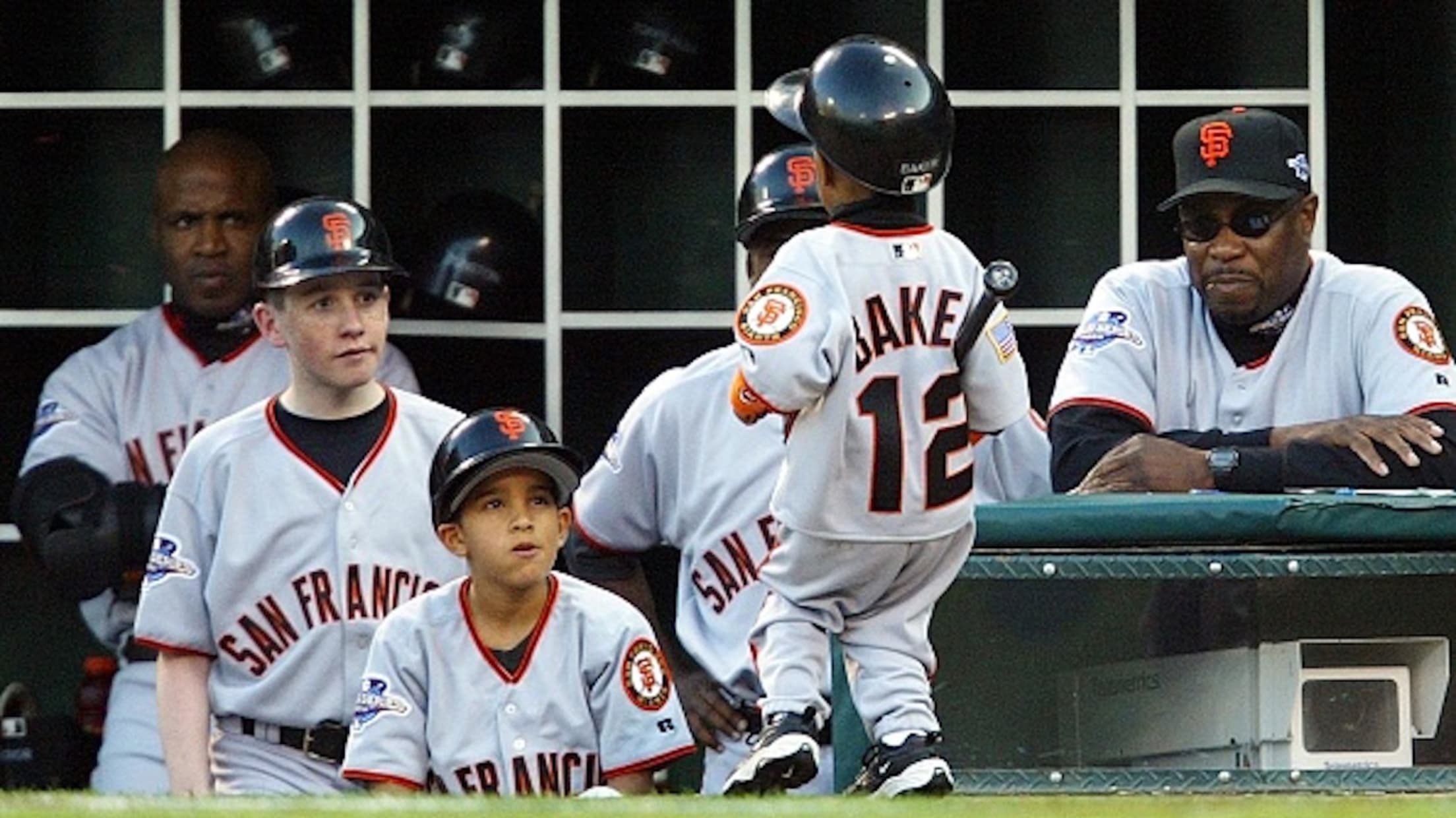 But as any player will tell you, executing in the World Series is another matter entirely. With two men on in the seventh inning of Game 5 against the Angels, Kenny Lofton laced a triple to deep right field. But Baker thought the ball was gone, so he figured he had plenty of time to go retrieve Lofton's bat -- until J.T. Snow nearly ran into him at home plate.
Luckily, Snow thought on his feet and was able to grab Baker as he ran by. Twelve years later, the pair were reunited at another Fall Classic, this time to deliver the game ball: