Ji-Man Choi is the latest baseball player to be haunted by a ghost at Milwaukee's Pfister Hotel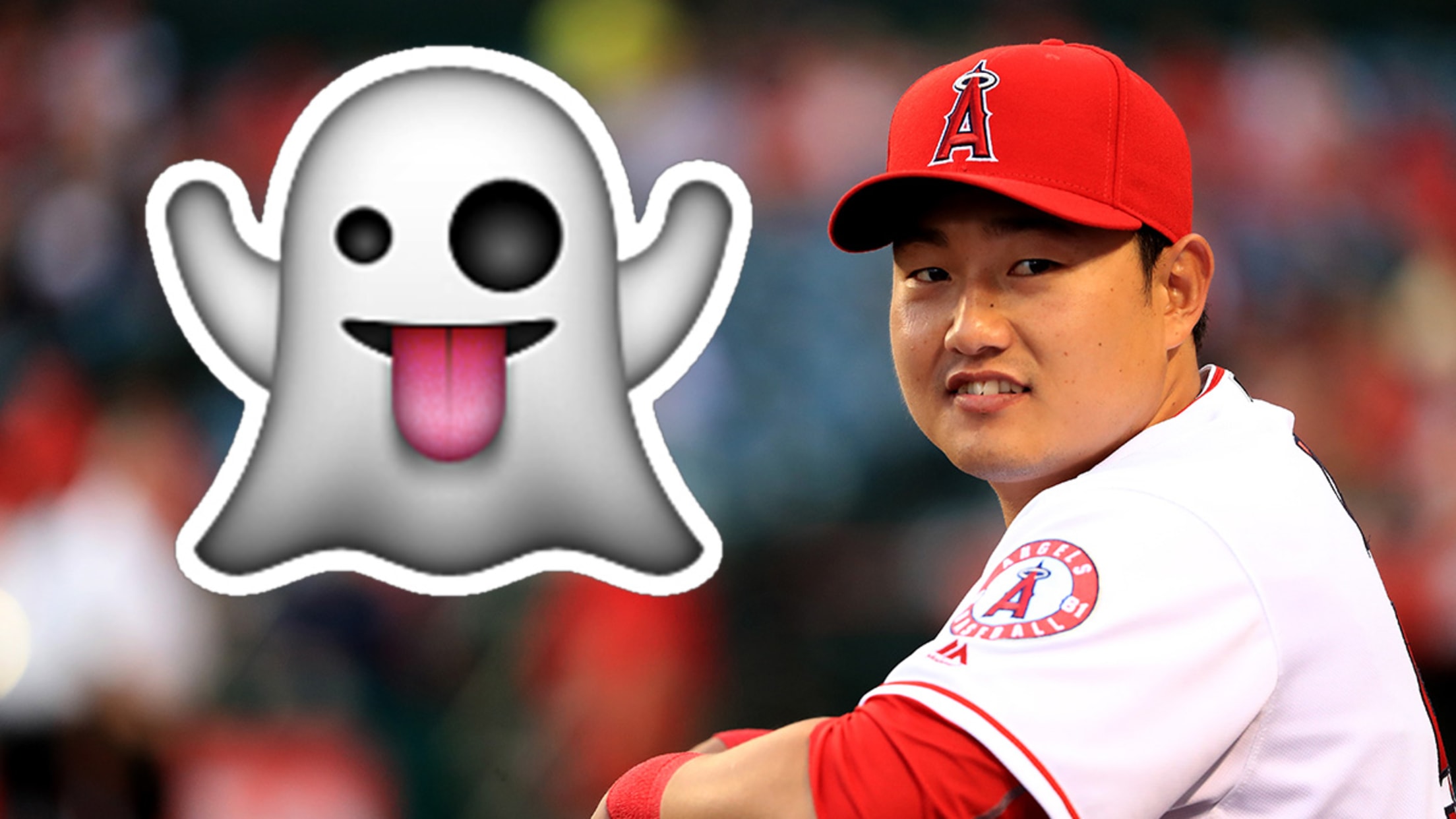 ANAHEIM, CA - APRIL 22: Ji-Man Choi #51 of the the Los Angeles Angels of Anaheim looks on from the dugout prior to a baseball game between the Los Angeles Angels of Anaheim and the Seattle Mariners at Angel Stadium of Anaheim on April 22, 2016 in Anaheim, California. (Photo by Sean M. Haffey/Getty Images) (Sean M. Haffey/Getty Images)
Angels first baseman Ji-Man Choi was asked how he slept.
"Oh," he said, shaking his head. "Not good. Not good."
Choi felt a ghost on Sunday night.
The Angels are staying at the Pfister Hotel in downtown Milwaukee, a site several Major League players have previously believed to be haunted. Former Brewers center fielder Carlos Gomez once claimed to hear voices at the resort, then watched his iPod go haywire after stepping out of the shower and scampered out of the room. Adrian Beltre's TV and air conditioner turned on and off (certainly ghosts and not faulty wiring) and Brendan Ryan saw a "moving light" go through the room.
Choi, a rookie out of South Korea, didn't know about the hotel's history. But he said he felt a spirit in his bed during the team's first night there, and it wasn't the first time.
"I've seen ghosts plenty of times," Choi said through his interpreter, Jae Park.
The first time, Choi said, was shortly after back surgery in 2011. He felt a spirit on his chest that awoke him, and then he felt the bed slump.
"I was scared at first," Choi said, "so I didn't want to open my eyes. I dealt with that a lot more times after that."
Another time, Choi claims to have been laying on his side when he felt a spirit crawling up behind him, then felt a hug and heard some murmuring in his ear. Other South Korean Minor League players, the only ones he could communicate with at the time, claimed to have felt the same thing.
Choi always has a hard time sleeping in hotel beds. When he's comfortable, "It means there's a ghost," he said. That, Choi claims, was the case on Sunday. He was asked what he thinks about spending two more nights at the same Pfister Hotel where he felt that spirit.
"I hope it's a girl," Choi said, bursting in laugher. "Nah, nah. Just kidding, you know. … I've dealt with it so many times, I don't really care anymore."
Kole Calhoun is sleeping in the room next to him.
Choi thinks it'll be his turn on Monday night.
Alden Gonzalez has covered the Angels for MLB.com since 2012. Follow him on Twitter @Alden_Gonzalez and Facebook , and listen to his podcast.
Teams in this article:
Players in this article: