New Hall of Famer Jim Thome and other Phillies icons wished the Eagles luck in the Super Bowl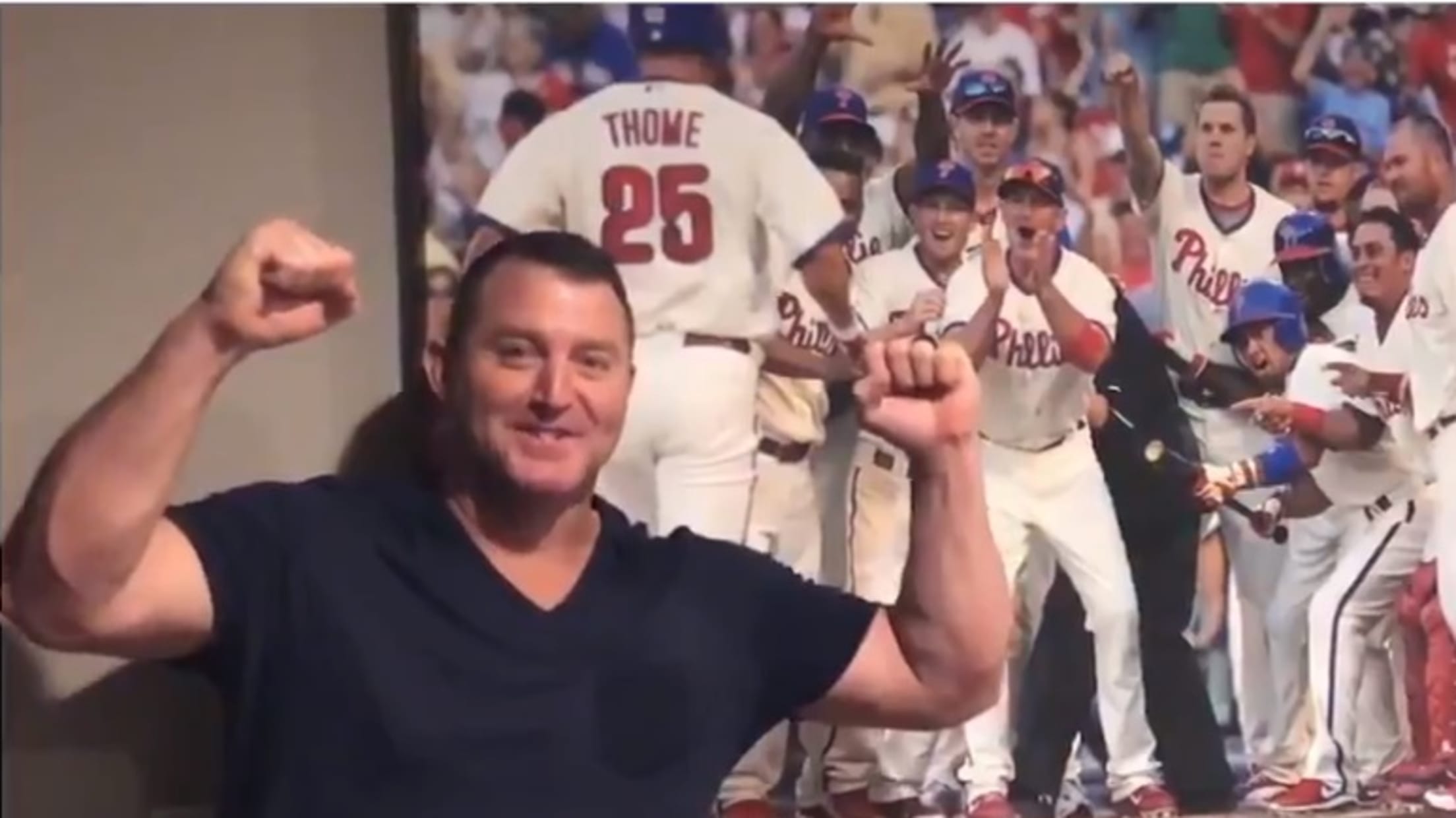 Before Super Bowl LII, the Phillies called upon some famous alumni to wish their next-door neighbor Eagles luck on Sunday -- a group that included new Hall of Famer Jim Thome:
These guys spent enough time in Philadelphia to know what a #SuperBowl win would mean for this city. #FlyEaglesFly

An @Eagles good luck message from some of our alumni: pic.twitter.com/5KwUMvs7hb

— Philadelphia Phillies (@Phillies) February 4, 2018
Cooperstown's newest 600 Home Run Club member wasn't alone, either. Perhaps hoping to inspire the Eagles to the crown, the Phillies called upon Jimmy Rollins, Mike Schmidt and Larry Bowa, too. All three players won World Series titles in Philadelphia.
Rollins is just one of several 2008 champions who have voiced their support for the Eagles. Chase Utley, Ryan Howard and Cole Hamels are all right there with him. Shane Victorino, though? Well, because he also won a World Series in 2013 with the Red Sox, he has to play it neutral for his New England fans:
So much love for the amazing cities of Philadelphia and Boston. Good luck guys, nothing like winning a ring for these two amazing sport cities🤙🏽
Who you got _______??? @Patriots @Eagles 🦅 #SuperBowlLII #SuperBowl pic.twitter.com/GAYDzaJ1Jn

— Shane Victorino (@ShaneVictorino) February 4, 2018
Victorino might be on the fence, but the rest of Philadelphia's most famous baseball players are all pulling for the Eagles. That includes the current team, too.
Of course, current members of our club wanted to send a message to the @Eagles as well!

The entire Phillies organization wishes you guys the best of luck in the #SuperBowl. We're all pulling for you! #FlyEaglesFly pic.twitter.com/sqrhMRdhAF

— Philadelphia Phillies (@Phillies) February 4, 2018
Teams in this article:
Players in this article: