Jimmy Rollins was in attendance to ring the bell prior to the 76ers-Celtics game on Monday night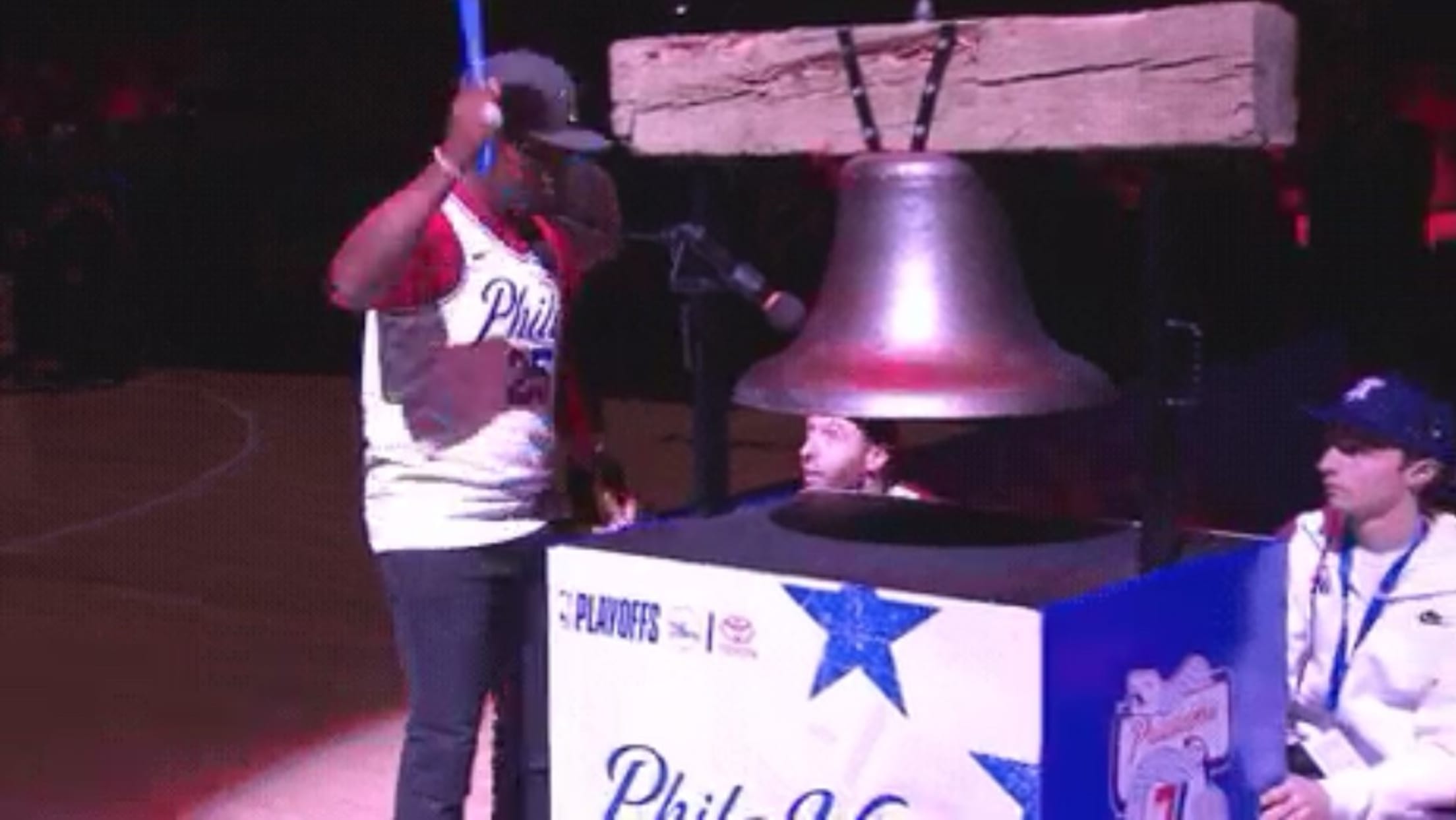 The 76ers-Celtics conference semifinals Game 4 matchup took place on Monday night and a familiar face synonymous with Philadelphia showed up for their pregame ceremonies. Jimmy Rollins spent 15 seasons playing for the Phillies so having him ring the bell prior to the game was a no-brainer:
Former Philadelphia @Phillies shortstop @JimmyRollins11 ringing us in! 🛎🔨 pic.twitter.com/fAQcHuYWKG

— Philadelphia 76ers (@sixers) May 7, 2018
"In a post-Allen Iverson world, the Sixers needed a thing," Peter Bukowski of Dime Magazine told MLB.com. "They needed a gimmick, something to engage the fans. And when you're losing 70 games a year, that can be tough. So they traded on Philly's most iconic monument and the ringing of the bell became a tradition."
The 76ers won their series in the first round and the young underdogs have exceeded expectations in the playoffs. And it seems Rollins was the good-luck charm -- the Sixers defeated the Celtics, 103-92.