Mike Trout now leads the league with 9 homers, so we have to share his 'Space Jam'-inspired secret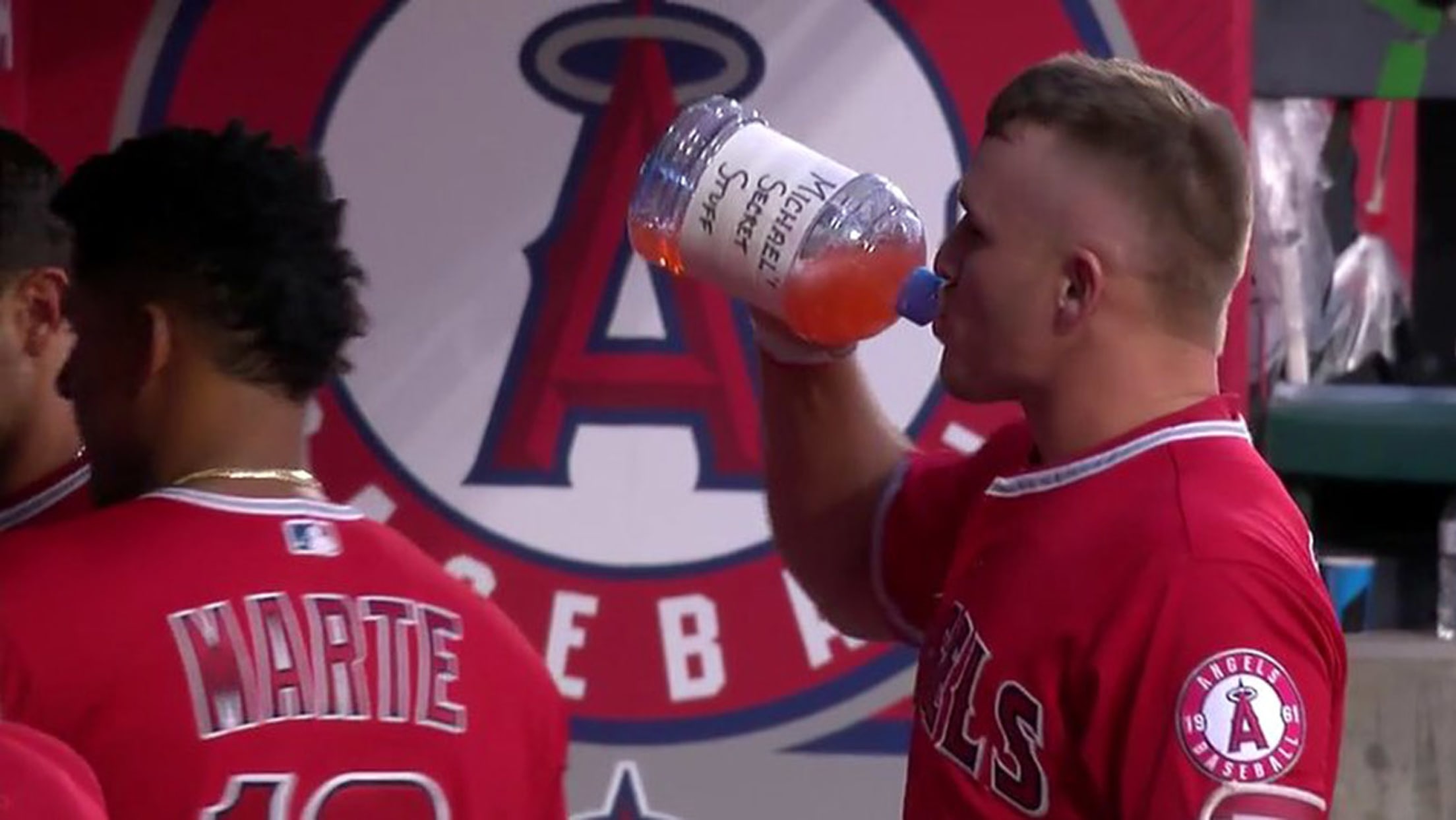 Mike Trout smacked a Major League-leading ninth home run on Sunday in the bottom of the eighth against the Giants. The two-run shot was a line drive to right field and we were reminded, once again, that his bat is one of the best in the game. We know his resume is filled to the brim with accomplishments including two American League MVP's and six All-Star selections -- to name a few. And now we know he has some Space Jam-inspired juice that's perhaps been carrying him this whole time.
On Saturday, during the Angels' 4-3 win over the Giants, the broadcast caught a frame of the Halos outfielder drinking "Michael's Secret Stuff":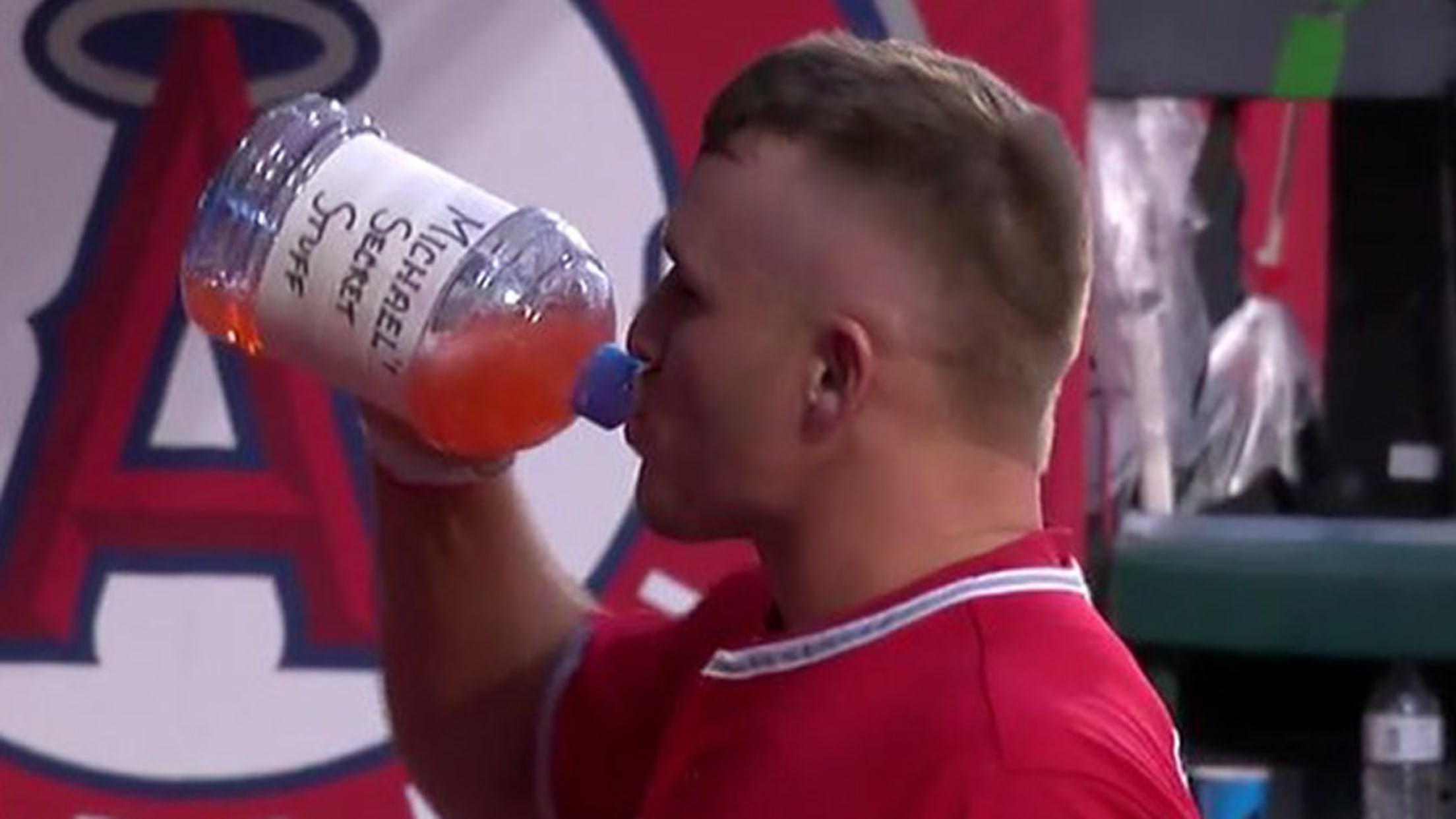 This, of course, is from a popular scene in the movie "Space Jam" starring NBA legend Michael Jordan:
Whatever he's doing, it's working.
Teams in this article:
Players in this article: