Thanks to his giant hands, Joel Embiid walked away with two Home Run Derby souvenirs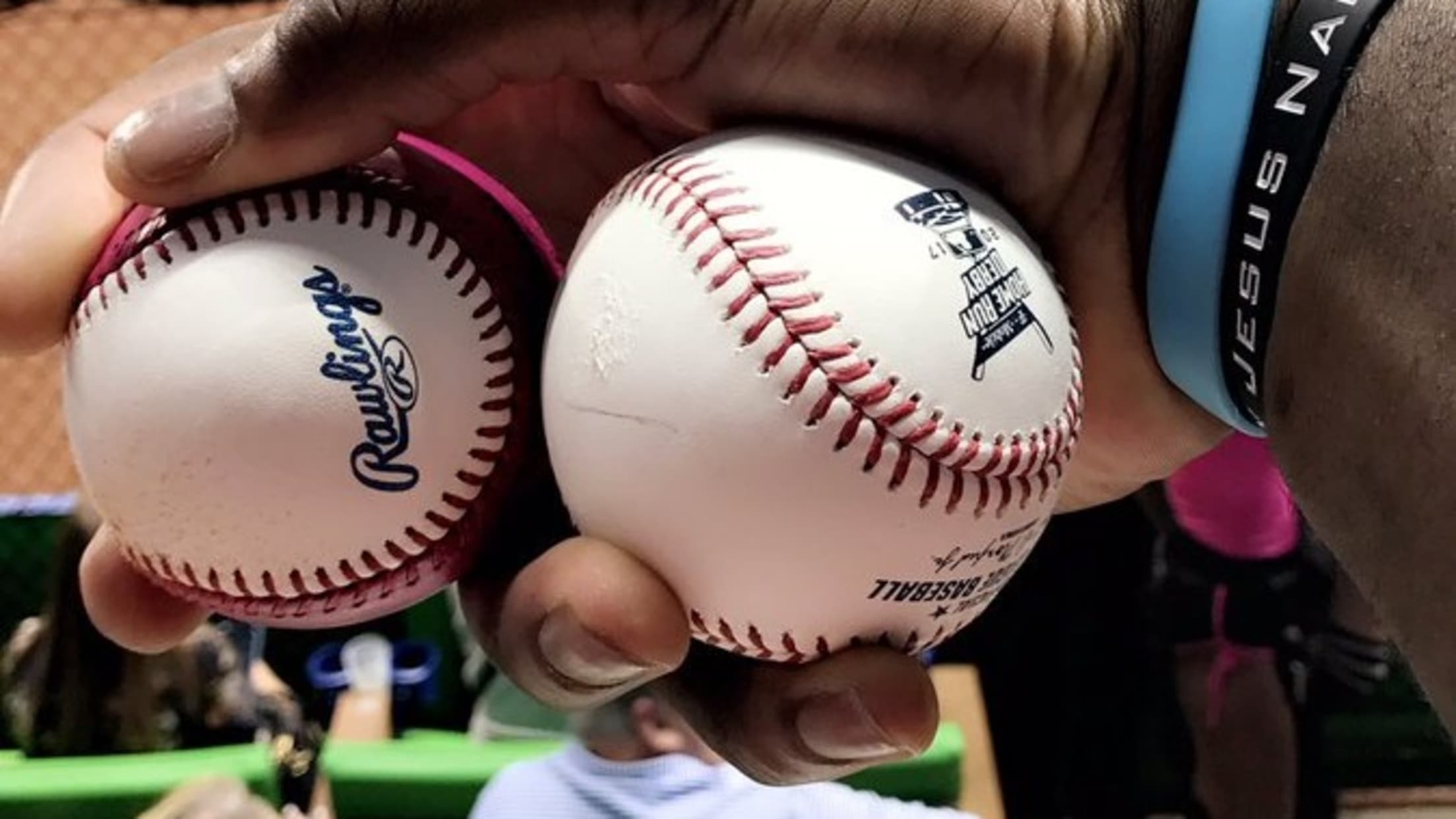 Sixers star Joel Embiid was at the T-Mobile Home Run Derby on Monday night in Miami, and since he chose to stand at the Clevelander over the left-field field wall, he was sitting in the perfect position to catch some dingers.
The Twins' Miguel Sano was kind enough to oblige:
Of course, since Embiid is a superhuman-looking basketball player, baseballs do not look normal at all in his hands:
And I got a ball #HomeRunDerby2017 pic.twitter.com/0kRHS7zLVp

— Joel Embiid (@JoelEmbiid) July 11, 2017
When you have hands like Embiid, baseballs essentially turn into golf balls. He even got to take home a second souvenir:
And I keep on collecting Balls... #HomeRunDerby pic.twitter.com/7v0DG0drJO

— Joel Embiid (@JoelEmbiid) July 11, 2017
But what about Sixers fans who might be concerned about Embiid hurting his hands while going for these catches?
I killed a lion with my bare hands so I'm great lmao #TheProcess

— Joel Embiid (@JoelEmbiid) July 11, 2017
As always: #TrustTheProcess.
Embiid watched a thrilling 47-homer performance by Aaron Judge, who won both the Home Run Derby crown and Embiid's admiration.
Aaron Judge is a beast #HomeRunDerby2017

— Joel Embiid (@JoelEmbiid) July 11, 2017