Joey Votto and Nick Senzel danced (and dabbed) in the dugout like nobody was watching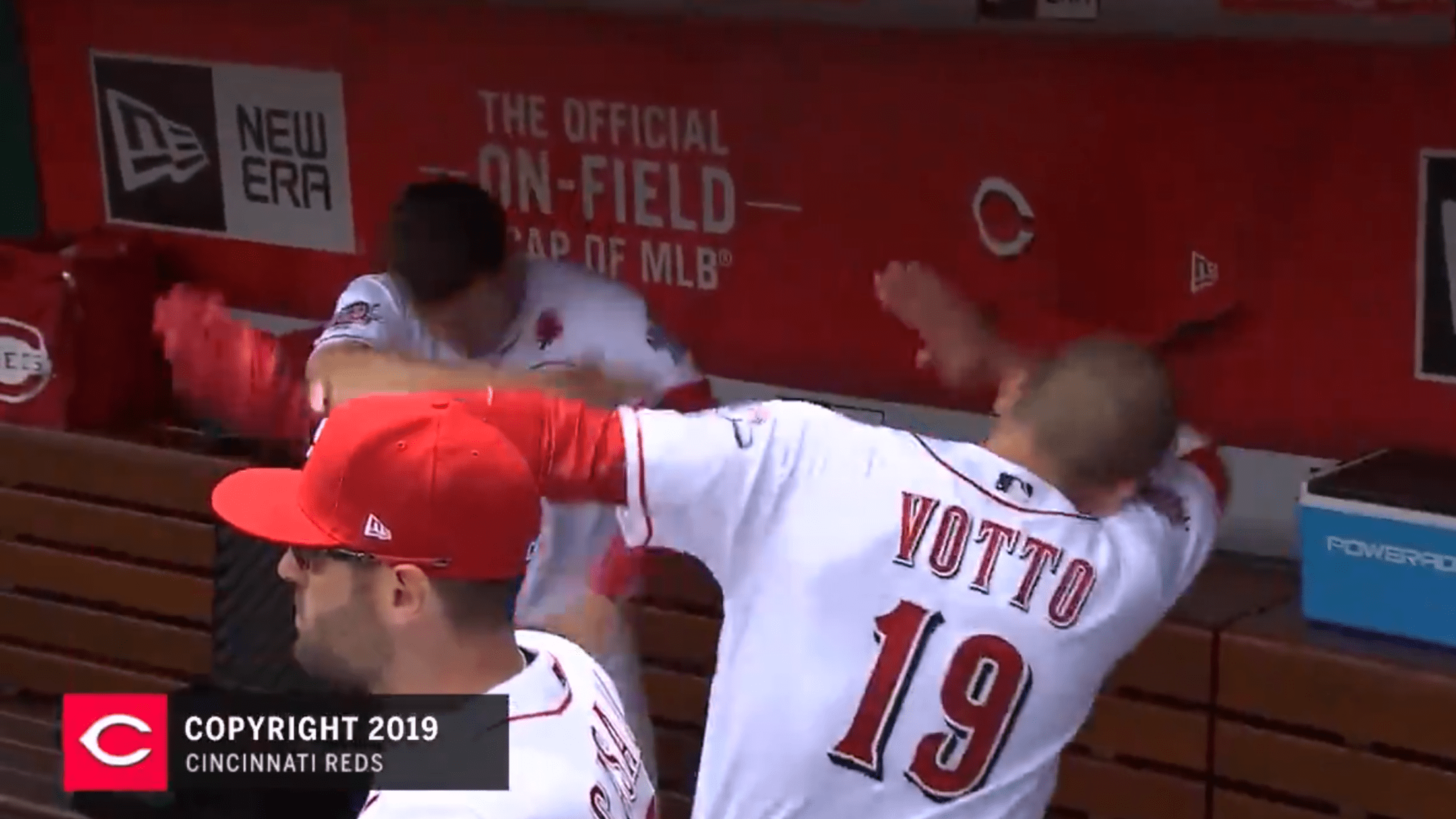 I have never dabbed. Have you? I also don't fully understand the "floss dance," but I imagine you do. If you personally don't, you probably have a child or niece/nephew who does.
The above cannot be said for 23-year-old Nick Senzel and his 35-year-old teammate on the Reds, Joey Votto, as the pair teamed up for quite an intense, high-energy dance routine before the team's doubleheader against the Pirates got underway on Monday.
A significant amount of dabbing was done. And also, perhaps, Votto's attempt at flossing? It's unclear.
Doubleheader mood.#BornToBaseball pic.twitter.com/PDQSTy9A8o

— Cincinnati Reds (@Reds) May 27, 2019
These two might have a 13-year age difference, but you wouldn't know it from this display.
The dabbing continued in the first game of the doubleheader, as Eugenio Suárez got into the act as well.
Eugenio Suárez hits a sac fly to tie this ballgame up!#BornToBaseball pic.twitter.com/hjgnJQIOS4

— Cincinnati Reds (@Reds) May 27, 2019
Keep on dancing, Reds. It's great.
Adrian Garro joined MLB.com in 2016. Throughout his travels, both Bartolo Colon and Vin Scully have placed their hands on his shoulders. Not at the same time, though. That'd be amazing.
Teams in this article:
Players in this article:
Topics in this article: