After hitting a home run, Joey Votto gave his bat and jersey to a young Reds fan
Many baseball players are superstitious. Very often, the equipment they use during a good game can become a lucky totem. Joey Votto doesn't care for such things.
Already known for gifting donkeys to teammates and baseballs to the often-ignored upper decks (though sometimes he doesn't know his own strength), Votto made a young fan's day during the Reds' 7-2 victory over the Mets on Thursday.
Before coming to bat in the bottom of the 7th, Votto pointed to Walter -- also known as Superbubz -- a young fan sitting in the front row that is stricken with a rare disease known as neuroblastoma.
After Votto homered, he came around and high-fived Walter before giving him his bat.
Before the game was over, Votto also changed into a new uniform top and gave Walter his game-used jersey, too: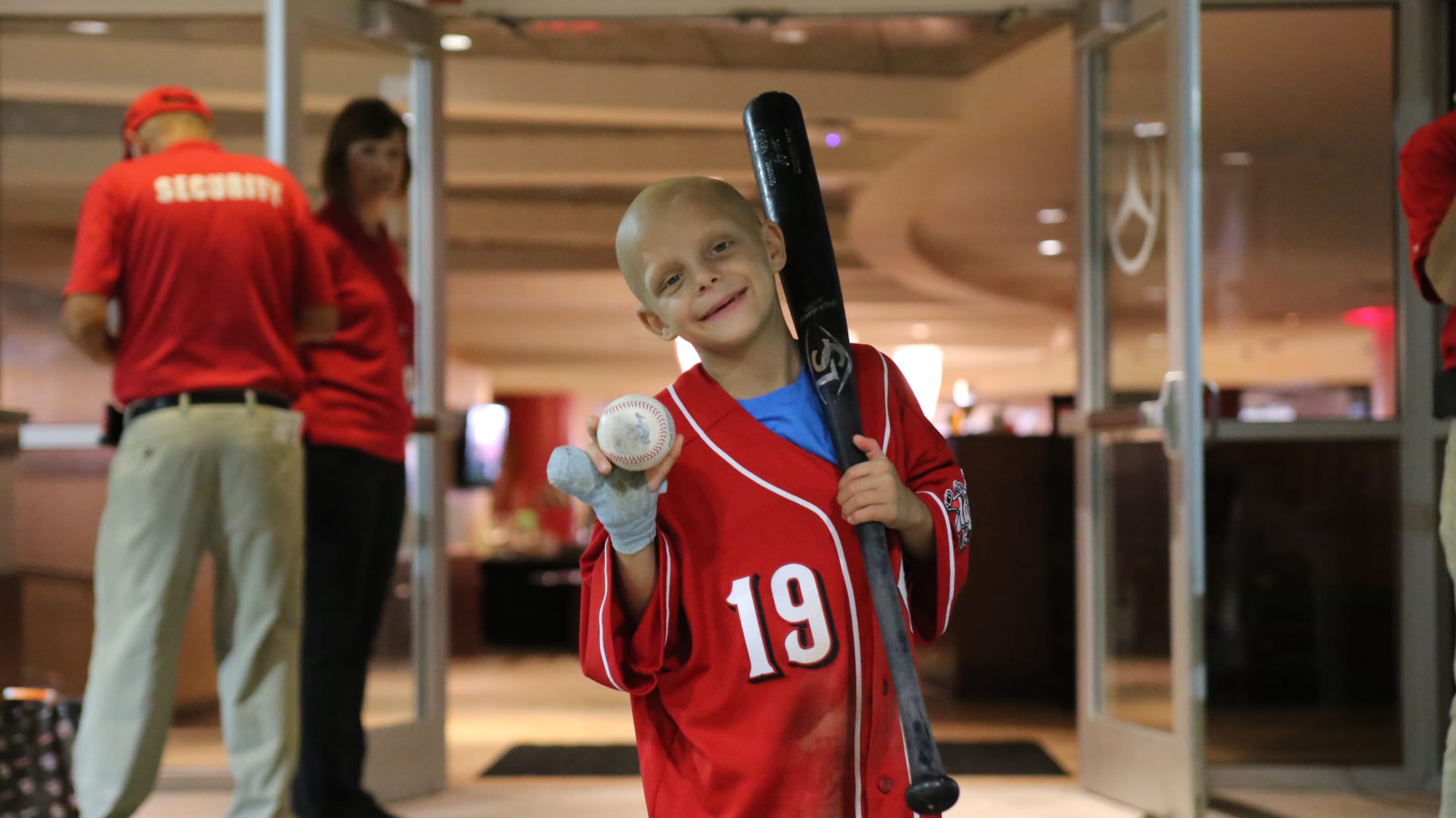 Naturally, No. 19 is Walter's favorite player, too:
After learning that Walter's parents said that the gift meant the world to the young boy, Votto told MLB.com's John Fay, "That's all that matters."
(Photo by Kasey Williamson / MLB.com Real-Time Correspondent)
Teams in this article:
Players in this article: