Learn about the different levels of choking up from the master himself, Joey Votto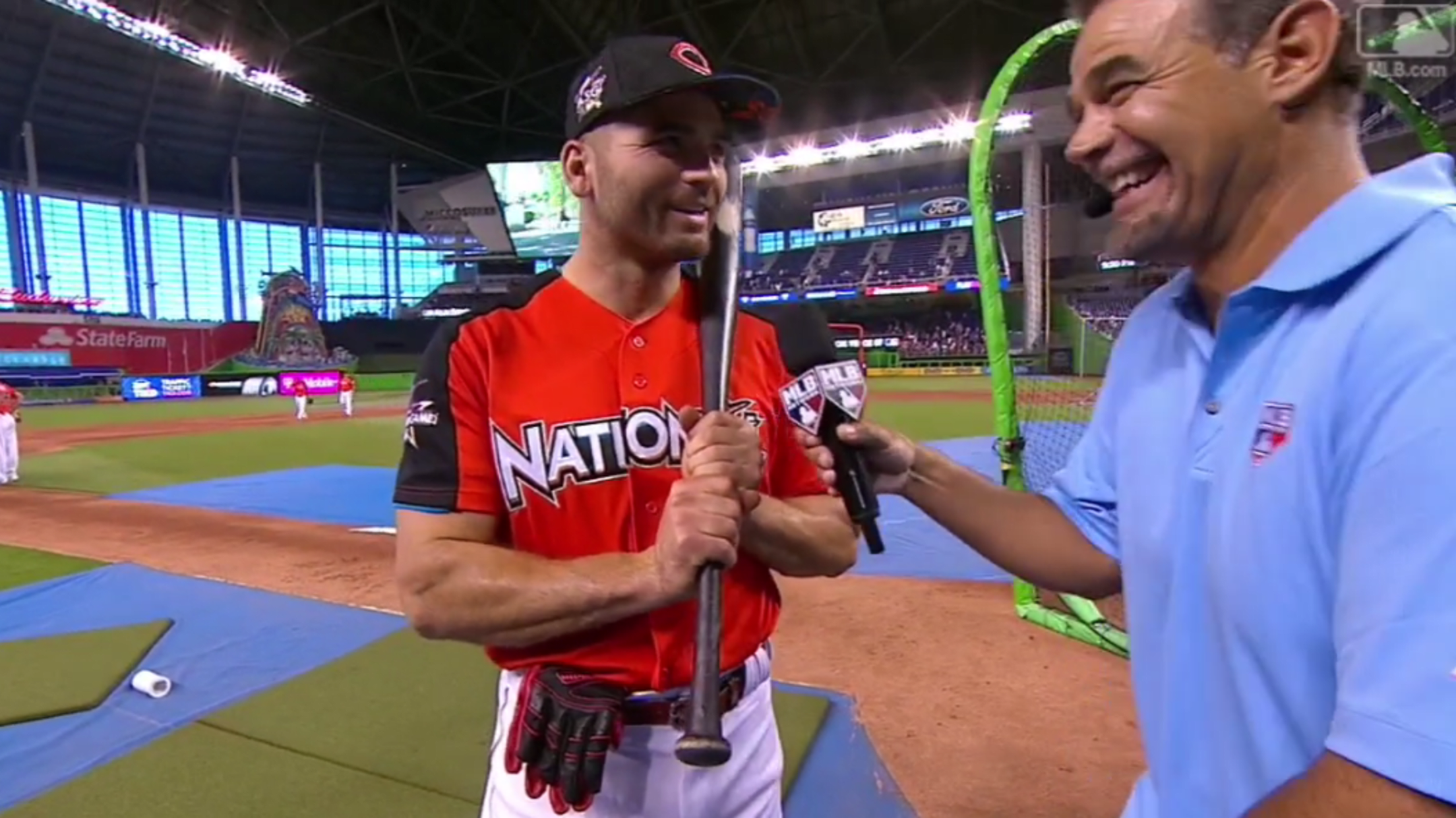 In addition to being one of the best hitters on planet Earth, Joey Votto has certainly made a name for himself as one of the more underratedly hilarious players in the game today. Whether he's trolling fans from foul territory or promising his teammates actual donkeys, Votto has proven to have a rather unusual sense of humor. That sense of humor was very much on display before the NL beat the AL, 2-1, in the All-Star Game when Votto explained one of his most peculiar habits -- choking up on the bat.
Joey Votto has a special strategy against @ClaytonKersh22. #ASG 😂 pic.twitter.com/C3277DFrwV

— Cut4 (@Cut4) July 11, 2017
You heard that right: "Kershaw" ranks just ahead of "Scared to Death" on Votto's patented How High Should I Choke Up-meter. There's something comforting about knowing that even the best hitters in the game are as scared of Kershaw as we would be if we got to step into the box against the Dodgers southpaw.
Knowing Votto, it was no surprise to see him showing off a devastatingly smooth wink when he was introduced before Tuesday night's All-Star Game at Marlins Park.
Teams in this article:
Players in this article: