Joey Votto beat out Sidney Crosby to win his second Lou Marsh Trophy as Canada's top athlete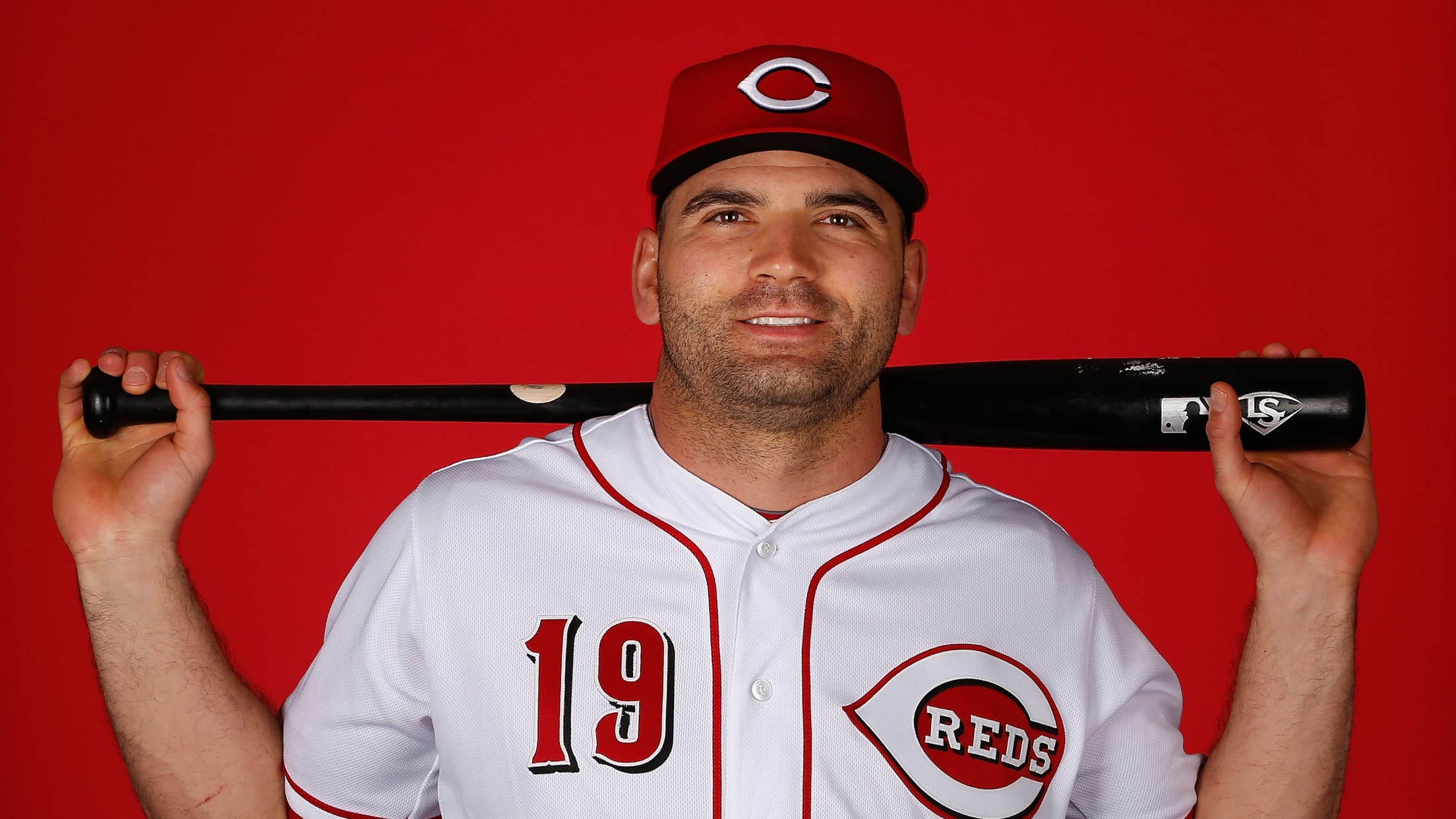 poses for a portrait during spring training photo day at Goodyear Ballpark on February 24, 2016 in Goodyear, Arizona (Christian Petersen)
Joey Votto is No. 19 in your scorecards and was No. 2 in the NL MVP race, but when it came to the Lou Marsh Trophy for Canada's top athlete, he was No. 1.
After hitting 36 home runs and leading the league in OBP, the Toronto-native beat out Sidney Crosby, curler Rachel Homan, moguls skier Mikael Kingsbury and cross-country skier Alex Harvey to become the first baseball player to win the award twice. Larry Walker and Fergie Jenkins are the other ballplayers to have collected the honor.
"Whenever I hear I'm up for this award or that I'm considered amongst a group of athletes, typically, it's a gaggle of hockey players and then a few different athletes, both male and female in other sports," Votto said on a conference call with The Canadian Press. "I usually think, 'Well, it will likely go to the male hockey player,' and I think winning it a second time, especially amongst so many talented Canadian hockey players is another achievement."
It was a fitting year for Votto to win the award, as he hit his first homer in Canada since 2009 (Of course, it was the first time the Toronto native had played north of the border since 2009, too).
Naturally, he hit one the next day, too. Because Votto gives back to his home country:
Teams in this article:
Players in this article: