Has anyone with hair as wonderful as John Jaso's ever hit for the cycle?
John Jaso hit for the cycle during the Pirates' 8-4 win over the Cubs on Wednesday. It was the third cycle of the season, the first by a Pirates player since Daryle Ward in 2004 and the first such occurence in PNC Park history. He went single, homer, double and triple -- all by the seventh inning. Check out all of his swings below:
But of the 310 players who have hit for the cycle in Major League Baseball history, has anyone done it with hair as wonderful as Mr. Jaso's?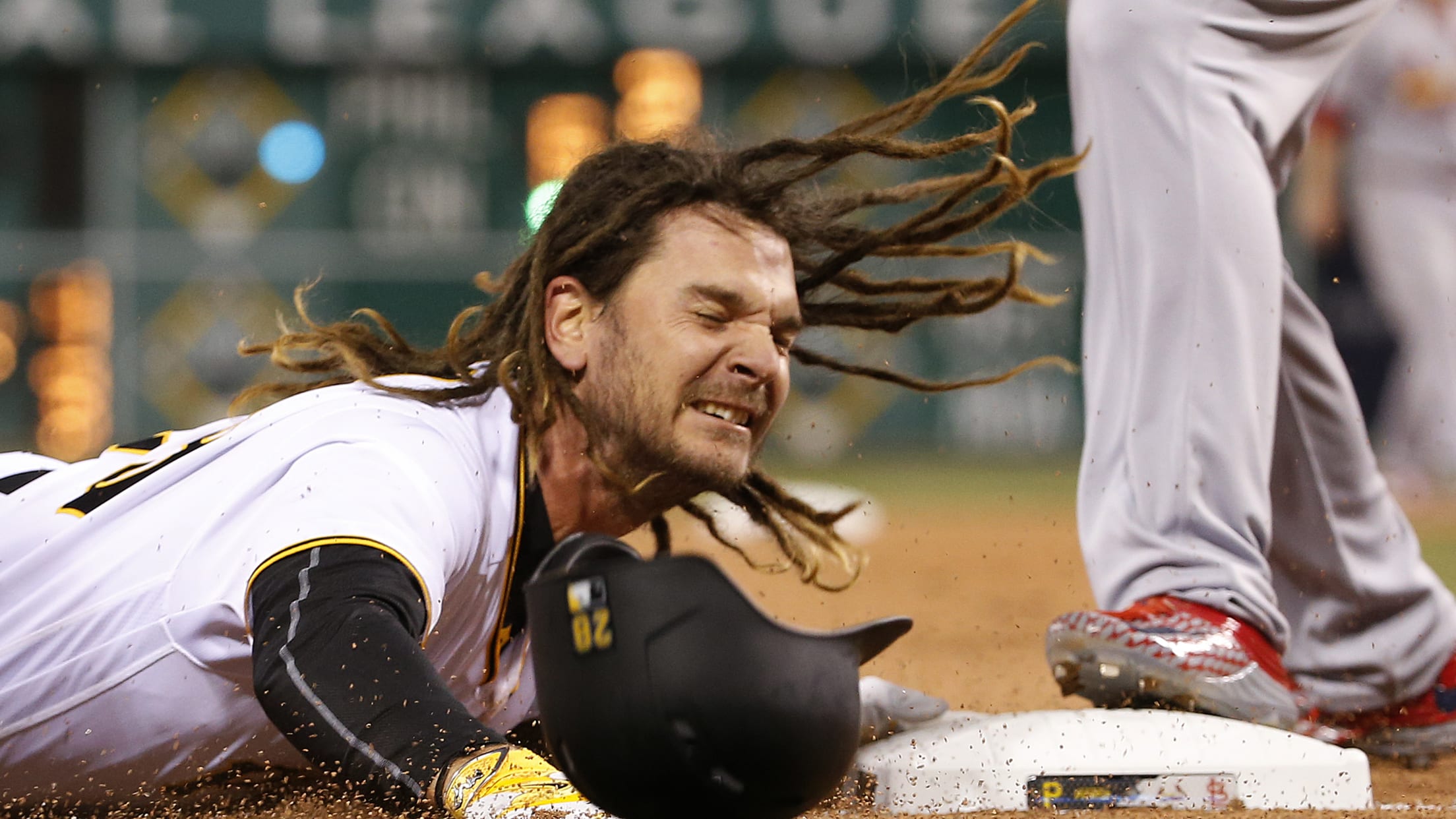 Please, make your voice heard on this very important matter in our poll below:
Teams in this article:
Players in this article: