Watch John Jaso (and his luscious locks) circle the bases on this Little League home run
Home runs are always fun, but do you know when they might be the most fun? When they're Little League home runs.
John Jaso, a man that's accustomed to hitting peculiar home runs, decided to deliver some fun to all of us during the fifth inning of the Pirates' 5-1 win over the Cardinals on Wednesday.
And not only was it a Little League home run that put his team up, 2-0, it was a Little League home run with an up-close-and-personal look at Jaso's magnificent dreadlocks.
Look at that. That's like a shampoo commercial for pirates.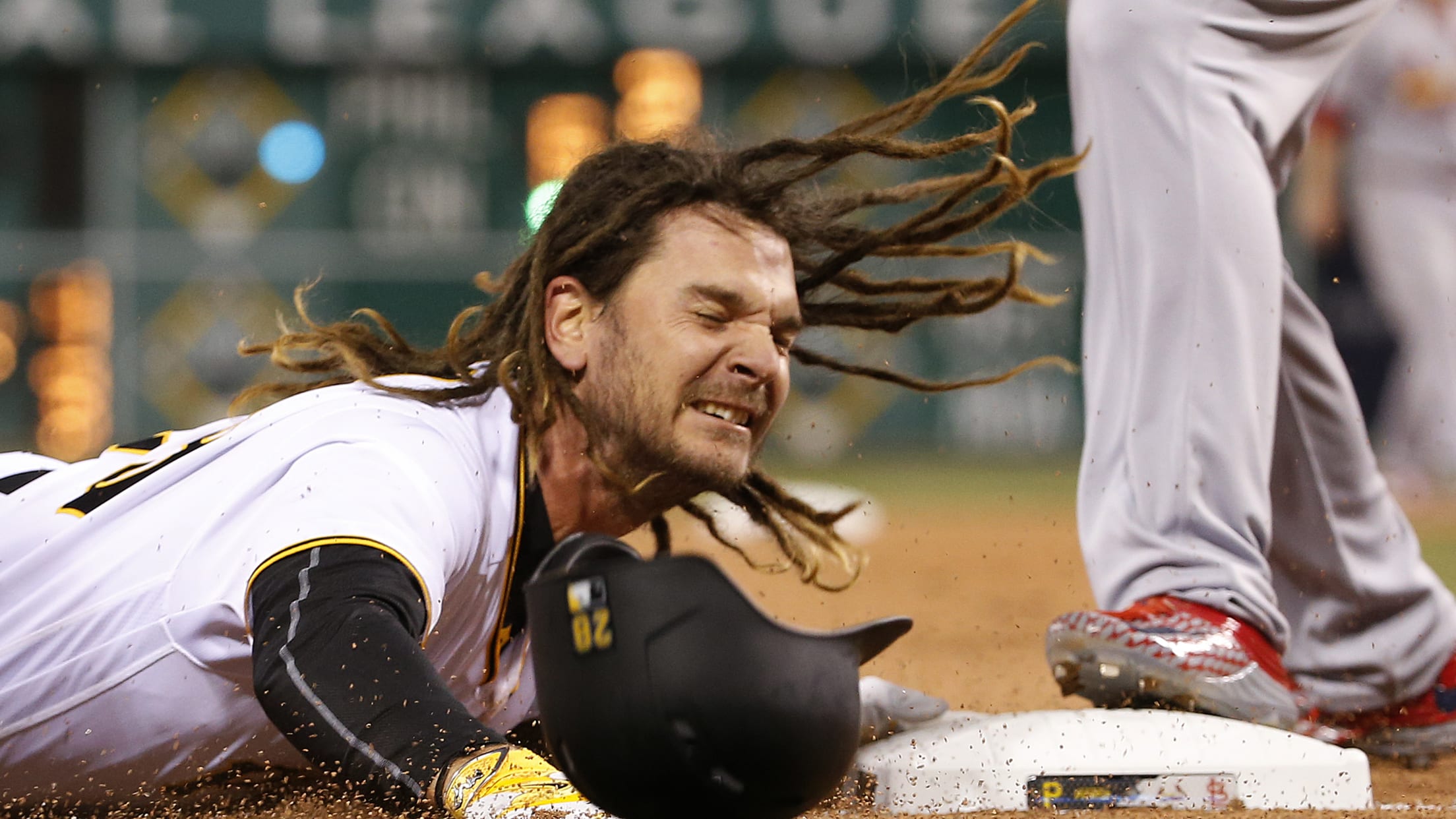 Absolutely beautiful.
Asked after the game what he was thinking when he slid into third, Jaso told MLB.com's Adam Berry:
"Don't be out."
Fair enough.
Teams in this article:
Players in this article: