Hall of Fame pitcher John Smoltz just qualified for the U.S. Senior Open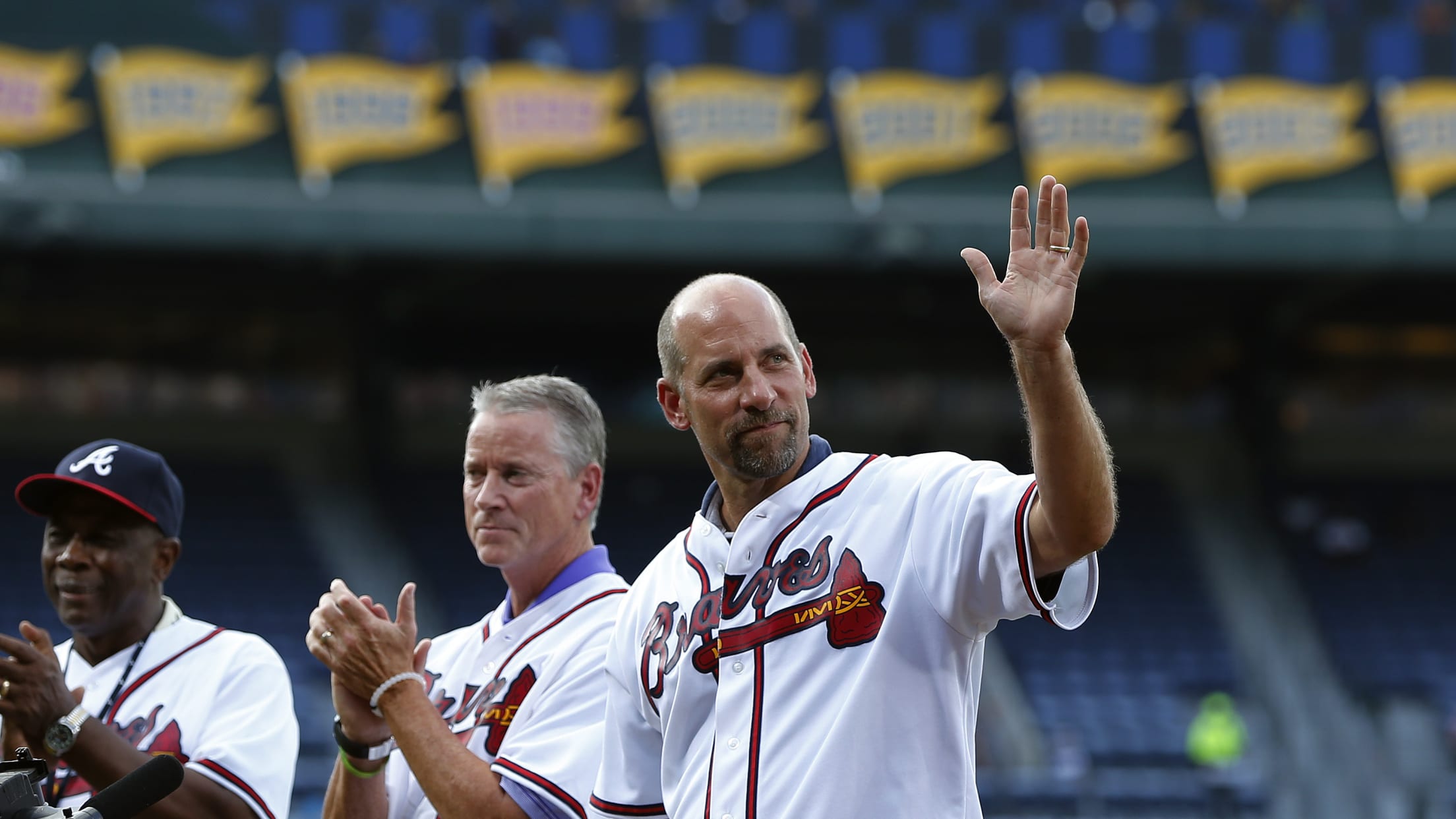 (John Bazemore)
Golf has always been a major part of John Smoltz's life. He would coordinate tee times with his former teammates Tom Glavine and Greg Maddux, and after years of practice and tournaments, the Hall of Fame pitcher found himself on his way to competing in the U.S. Senior Open.
✅ Former @Braves pitcher
✅ World Series champion
✅ 8x @MLB All-Star
✅ 1996 NL Cy Young

and now ...

✅ U.S. Senior Open qualifier!

Congratulations, John Smoltz. pic.twitter.com/bV4Krzrd5L

— PGA TOUR Champions (@ChampionsTour) June 1, 2018
On Thursday, Golfweek announced Smoltz qualified for the event following a "three-man playoff to take the final spot." Three places were up for grabs in Peachtree, Ga., at the Planterra Ridge Golf Club. He'll play in the tournament at The Broadmoor-East Course in Colorado Springs, Co. from June 28-July1.
This is also the perfect time to remember the golf game he put together with Brian McCann, Adam LaRoche and Chipper Jones:
And no, that's not his real hair.
Or we can reminisce on the time he did his best "Happy Gilmore" impression:
"For senior golf (ages 50+) it's the most prestigious tournament there is," Golf.com's Alan Shipnuck told MLB.com. "And since it has the USGA imprimatur, it is a well-run event on a good course with a tough setup."
Congratulations Smoltzie! And also, thank you to Kevin Millwood for giving us the heads up on John's golf handicap. That could be important information one day.