Scottie Pippen is more than happy to help Jon Lester figure out how to throw to first base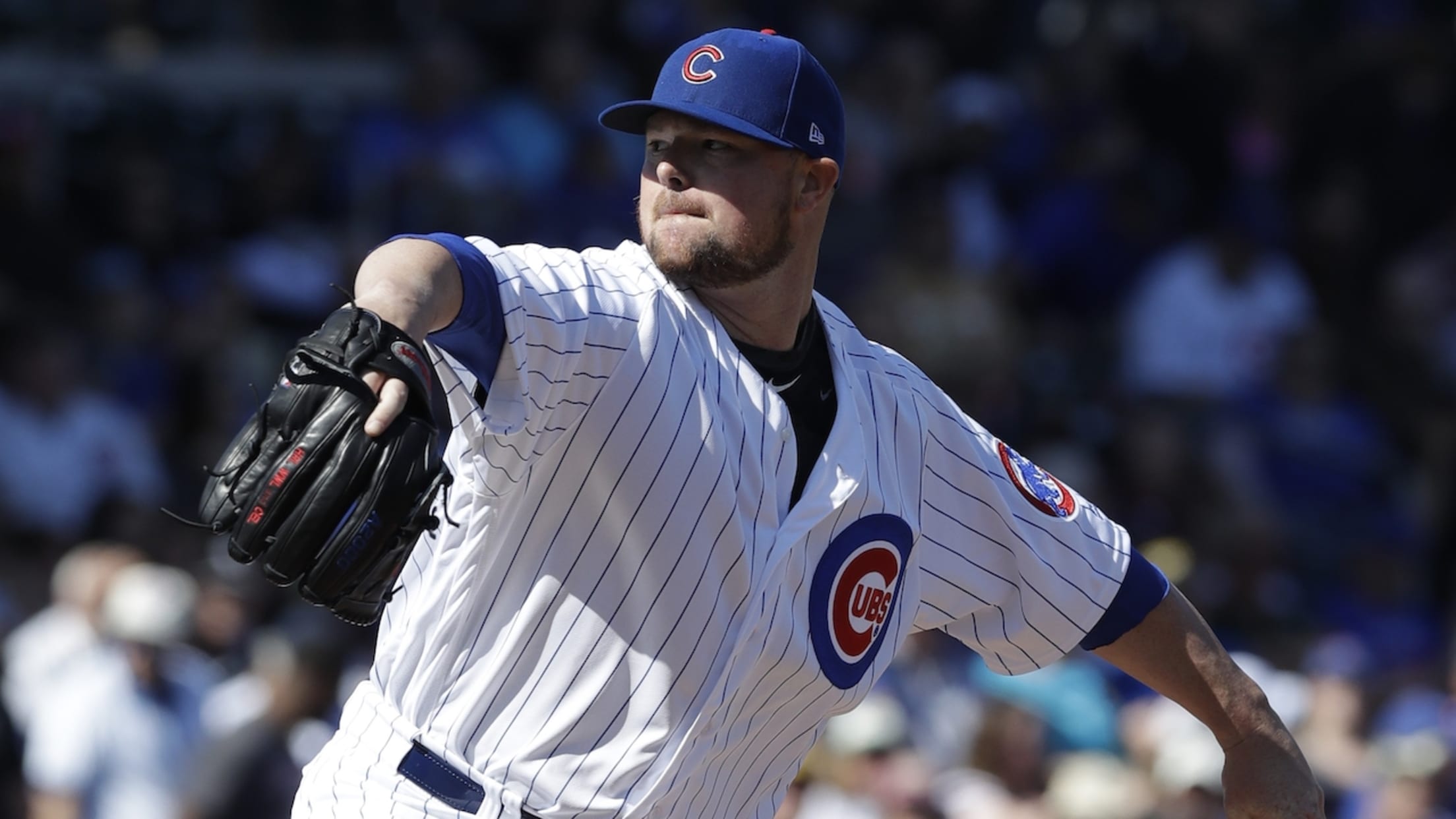 Chicago Cubs starting pitcher Jon Lester throws during the first inning of a spring training baseball game, Tuesday, Feb. 27, 2018, in Mesa, Ariz. (AP Photo/Carlos Osorio) (Carlos Osorio/AP)
Jon Lester is a great starting pitcher, a four-time All-Star and three-time World Series champion with 159 wins under his belt. But there's one aspect of the game that he struggles with, even now: He can't consistently throw the ball from the pitcher's mound to first base.
Sometimes he'll go with a simple, safe underhand toss. Sometimes he'll run the ball over himself. Sometimes he'll throw both the ball and his glove at Anthony Rizzo. And sometimes, he just won't attempt a throw at all: From April 2013 to April 2015 -- a span of 66 starts! -- he executed exactly zero pickoffs.
In Spring Training this year, Lester is working with Cubs infield coach Brian Butterfield on a solution. For inspiration, they've turned to ... basketball.
"In the words of [coach Brian Butterfield], we're going to use the Jordan-to-Pippen bounce," Lester told MLB.com's Carrie Muskat on Sunday.
That would be Michael Jordan and Scottie Pippen -- Chicago Bulls legends, Basketball Hall of Famers and noted bounce passers. And Pippen, for one, is more than happy to help out:
You're welcome to take a page out of our playbook anytime, @JLester34. The bounce pass is underrated—whatever it takes to #FlyTheW. https://t.co/pUpnwby47z

— Scottie Pippen (@ScottiePippen) March 5, 2018
If that idea sounds a little crazy, consider that Lester has made it work for him in the past. Take, for example, this play during Game 5 of the 2016 NLCS:
Now we just need to make sure that Rizzo can dunk.
Teams in this article:
Players in this article: