Wearing his Spider-Man undershirt, Josh Reddick scaled the wall to rob Jason Kipnis of a homer
Outfielder Josh Reddick brought more than just his offense to the Astros this season -- he also brought his glove, the one that earned him a 2012 Gold Glove Award with the A's. Oh, and also his Spider-Man undershirt. That's with him in Houston, too.
In Houston's 4-2 win over the Indians at Progressive Field on Tuesday, Reddick found a perfect opportunity to flaunt his knack for the ridiculous (Reddickulous?) when Jason Kipnis lofted a fly ball to deep center field in the fifth inning. Connecting on a 3-2 pitch from Dallas Keuchel, Kipnis thought he had hit a homer.
Not so.
Keuchel saluted Reddick for his stellar effort.
As For Kipnis, the unwitting participant in Reddick's latest feat of fantastic glovework, well, he's on the wrong end this time. And he had the face to prove it:
Just look at that catch: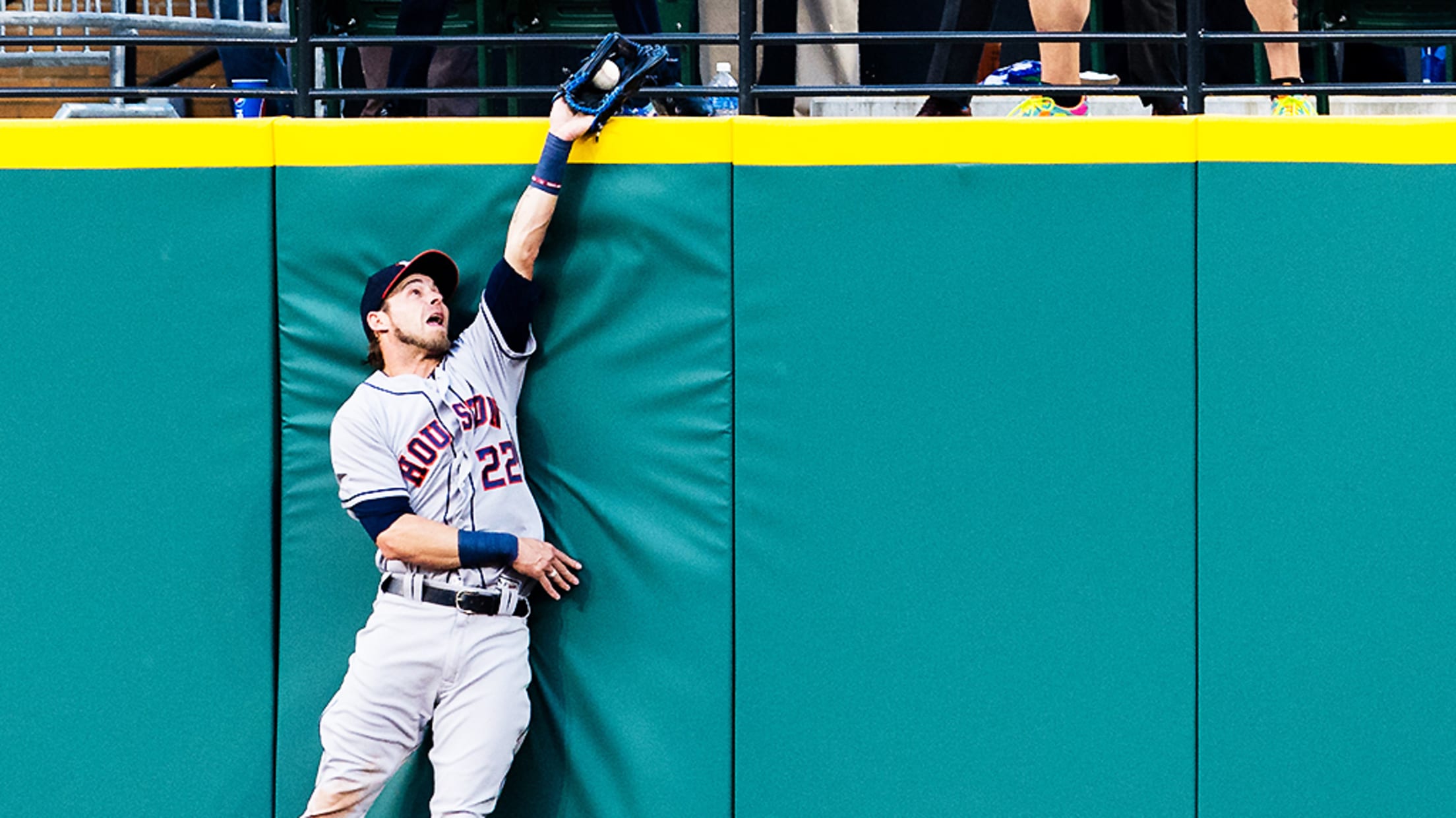 After the game, Reddick told MLB.com's Brian McTaggart of his adventure in center field:
"It was tough," Reddick said. "Off the bat, it didn't look like he got all of it. The wind felt like it was blowing up, but fortunately I was playing him on the right side and I was able to get back there in time. I almost tripped up at the last second. Fortunately, I was able to get there and the ball was just high enough for me to get over [the wall]."
Upon further inspection, it does look like Reddick may have been wearing his trusty Spider-Man shirt, the same one he wore for a meeting with Marvel king Stan Lee last season: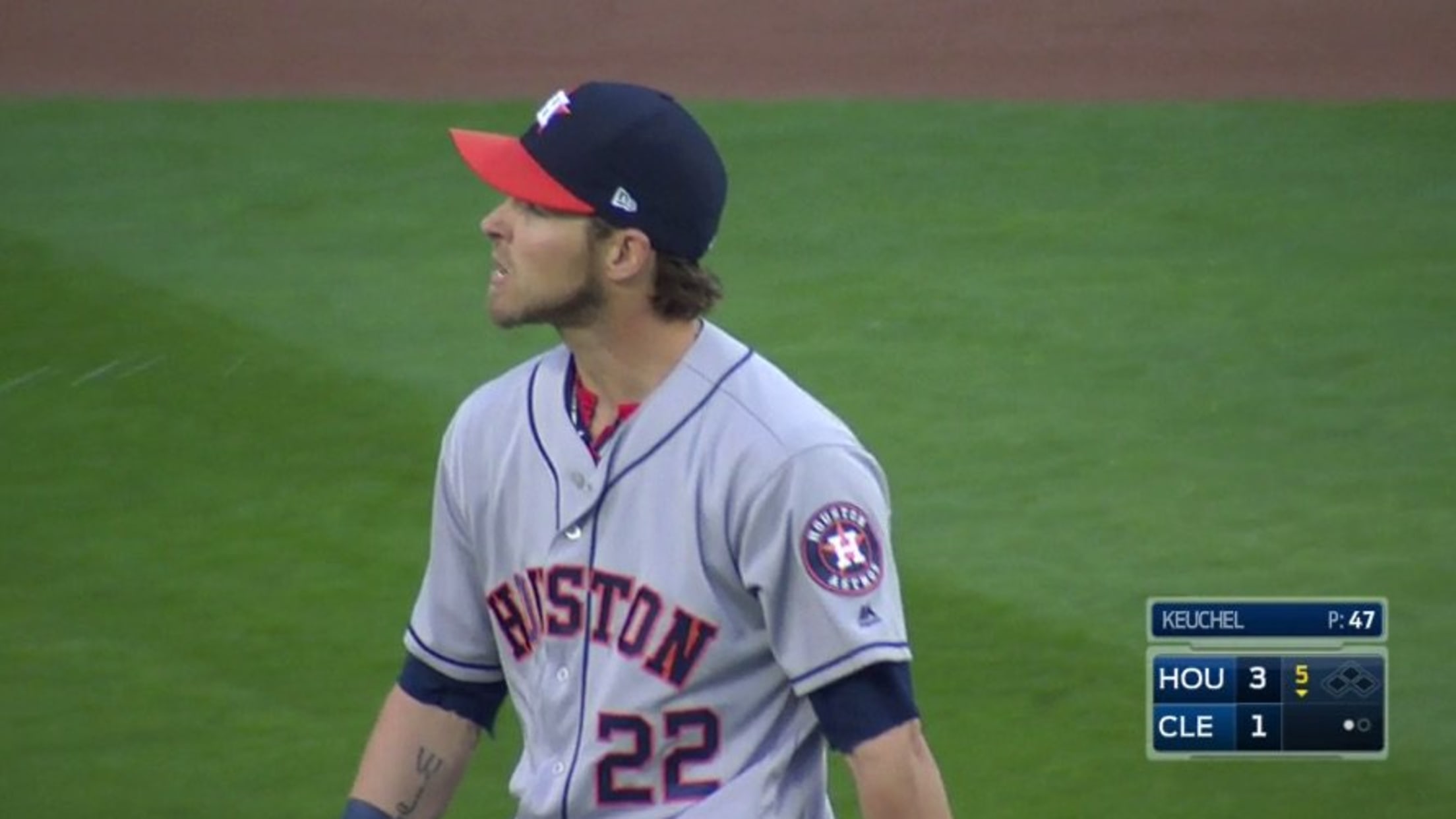 In fact, there's another photo from Monday's game suggesting that yes, Reddick may indeed be Spider-Man. Now, you might think that's silly, saying, "Spider-Man isn't a real person!"
But if Reddick wasn't Spider-Man, why would he have a web-shooting motion as his preferred method of celebration after an RBI single?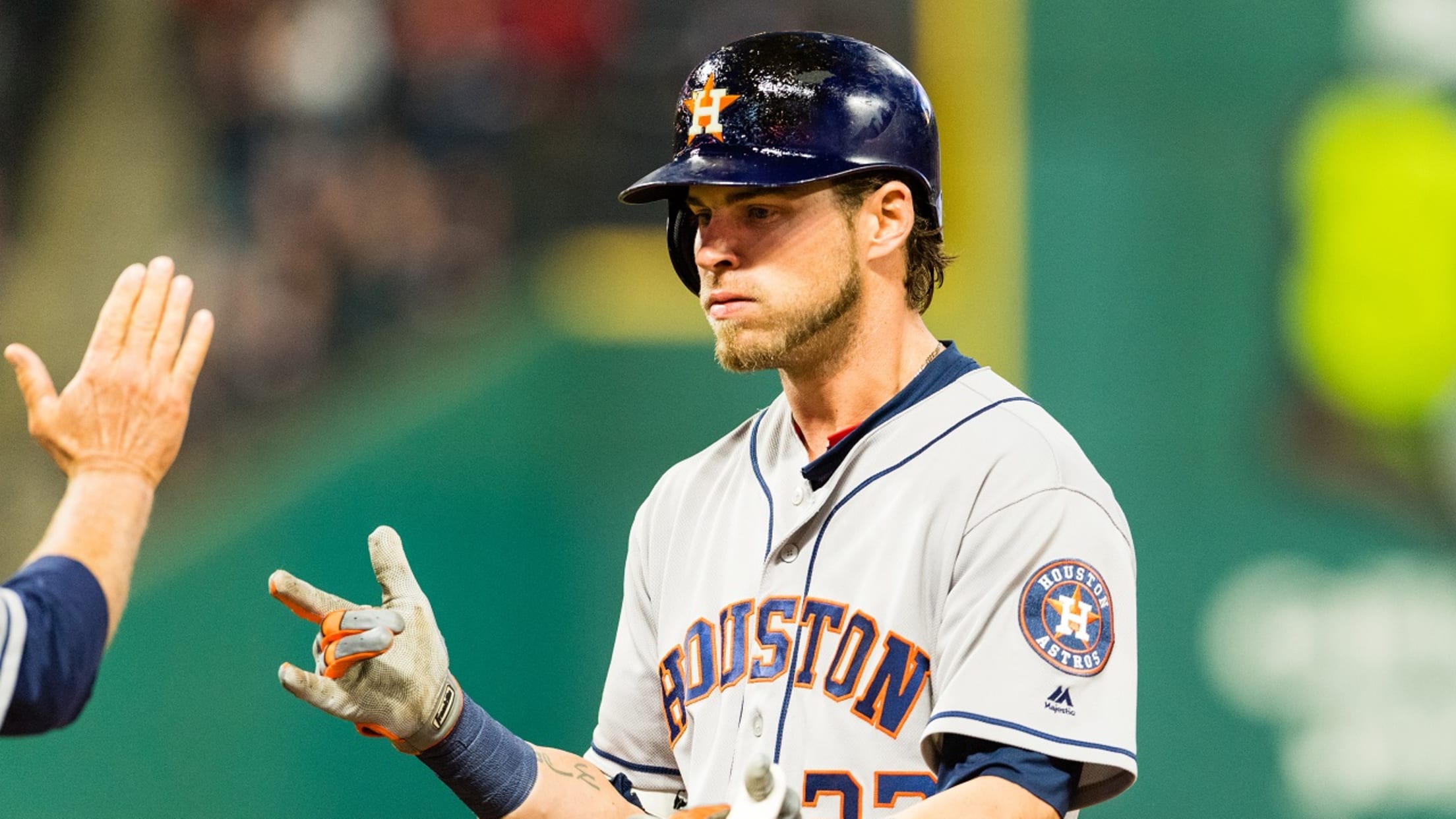 When asked by McTaggart about Reddick's play, Keuchel said, "He's Spider-Man for a reason. I'll start calling him Spider-Man. I think it was self-proclaimed for a while, but he deserved it and I was just amazed at a couple of the plays we made for sure." (Reddick references begin around the 1:30 mark in this video below):
Keuchel post game pic.twitter.com/t8xHkQYphe

— Brian McTaggart (@brianmctaggart) April 26, 2017
Reddick wearing a Spider-Man tee is pretty much perfect. After all, Spider-Man climbs buildings with the same level of ease Reddick scales outfield walls.
Teams in this article:
Players in this article: