Josh Reddick showcased his hawkery and archery skills on a honeymoon in Ireland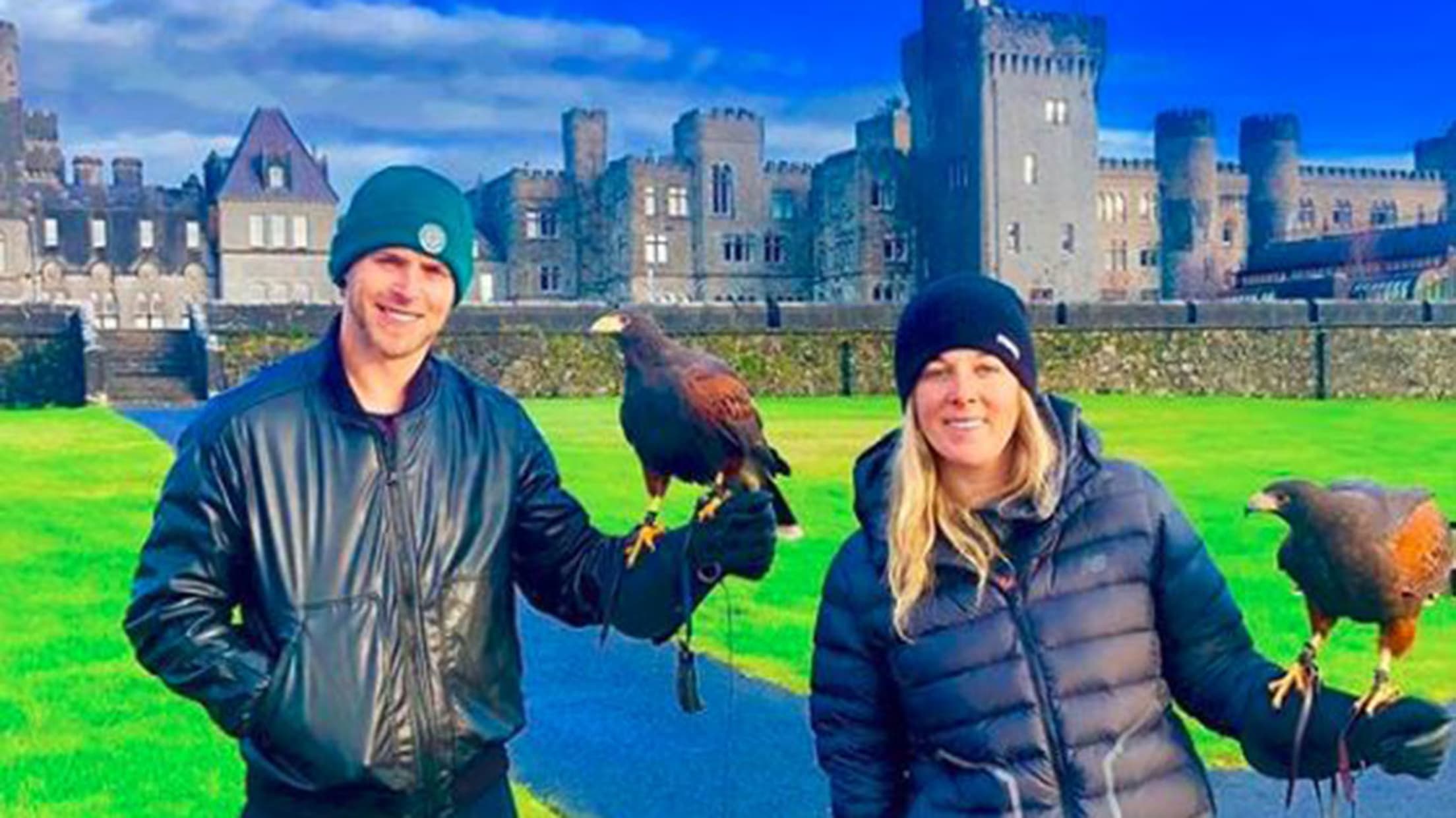 (Chesterton, Eric)
Over the weekend, Josh Reddick got married in an extremely wrestling-themed wedding, featuring a dramatic robed entrance and championship belts for the happy couple.
For their honeymoon, Josh and Jett Reddick changed course a bit with a trip to a medieval castle in Ireland. It looks like they quickly adjusted to their surroundings, with both showing off impressive skills in hawkery as well as with the bow and arrow:
Of course, no athlete's trip to Ireland would be complete without trying out hurling:
Congratulations to the Reddicks for putting together the most Josh Reddick wedding and honeymoon possible.
Teams in this article:
Players in this article: