Juan Pierre should go into the Hall of Fame as the last great slash-and-dash player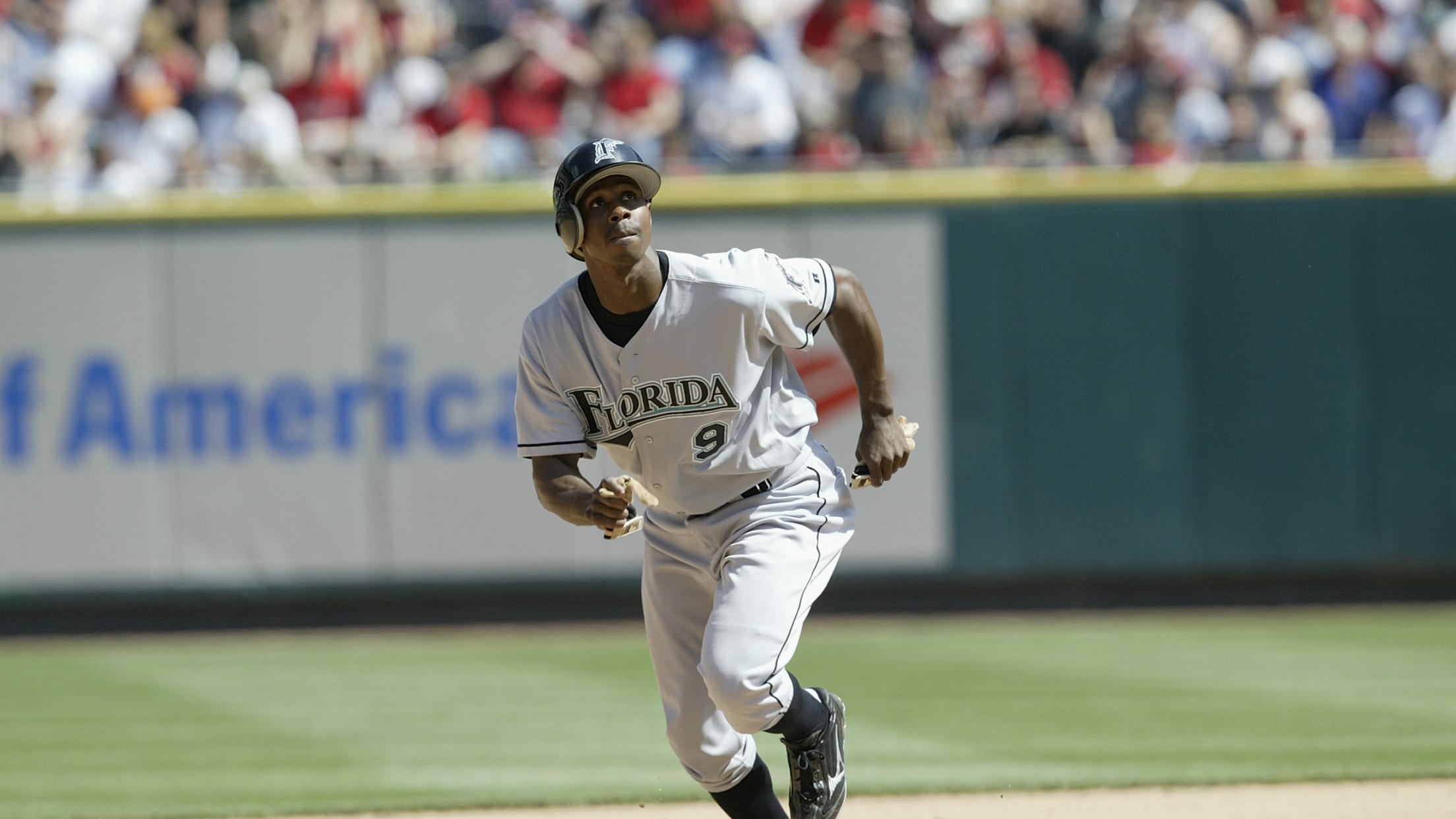 ST. LOUIS - MAY 15: Outfielder Juan Pierre #9 of the Florida Marlins runs the baseline against the St. Louis Cardinals during the game at the Busch Stadium on May 15, 2004 in St. Louis, Missouri. The Cardinals beat the Marlins 4-0. (Photo by Dilip Vishwanat/Getty Images) *** Local Caption *** Juan Pierre (Dilip Vishwanat/Getty Images)
When Juan Pierre was drafted by the Rockies in 1998, baseball did not look to be especially welcoming to the speedy outfielder's style of play. The great home run chase between Sammy Sosa and Mark McGwire was in full swing. The small-ball days were over, as teams slowly began prioritizing walks and dingers. But Pierre didn't care.
Over the next 15 years, Pierre defied the game being played around him to an extreme degree, using his elite speed and contact ability to put the ball in play more than nearly any player in modern baseball history.
Pierre -- now on the Hall of Fame ballot for the first time -- deserves election into Cooperstown as an outlier marvel within the context of the modern game.
Named after his father's favorite pitcher, Hall of Fame right-hander Juan Marichal, Pierre was selected in the 13th round the 1998 Draft. Only one of the 389 players drafted ahead of him, Adam Dunn, ended up playing more Major League games than Pierre, whose 1,994 games played rank 248th all-time.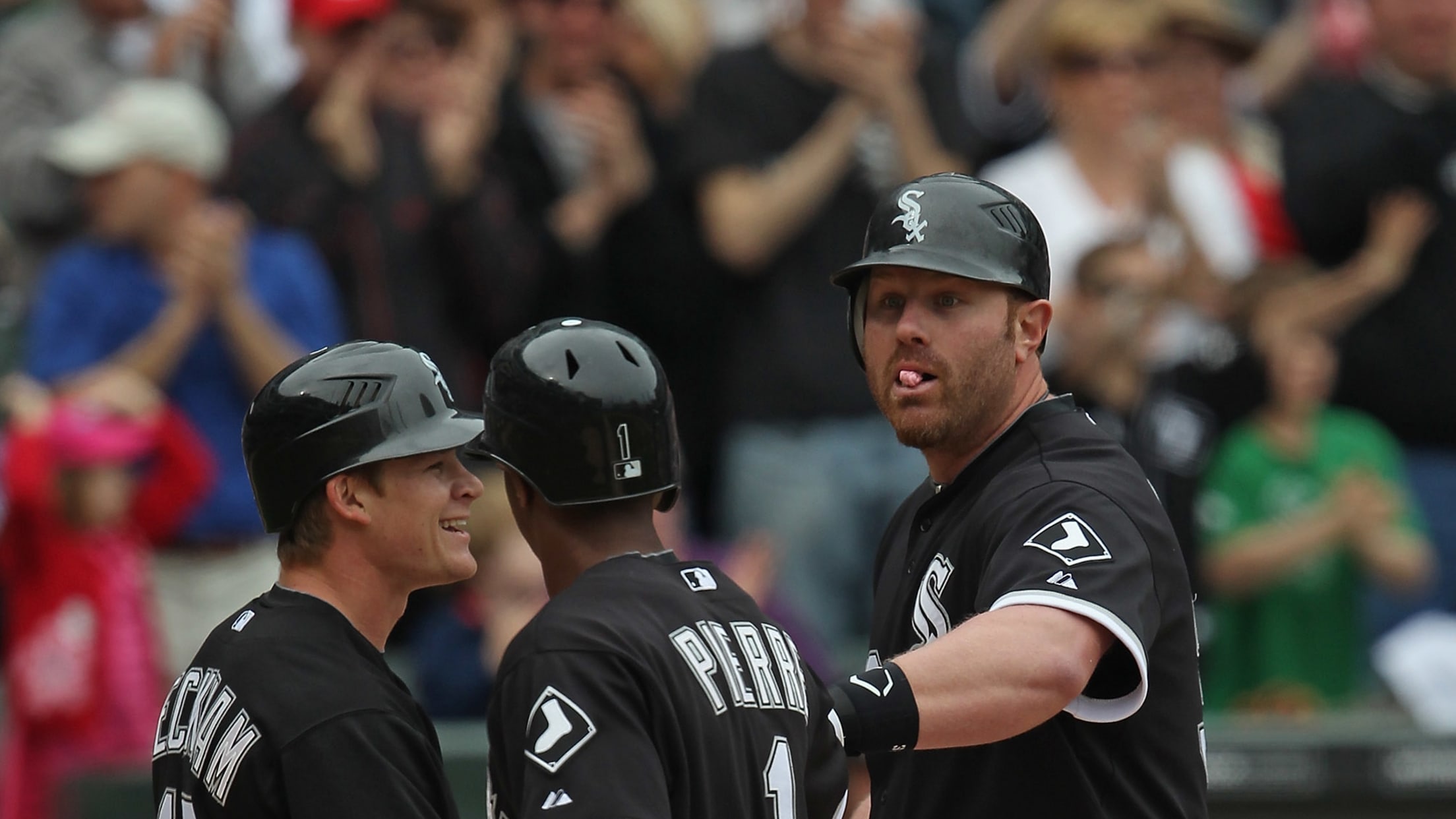 That Dunn is the sole name ahead of him is ironic, considering that he was essentially the polar opposite to Pierre, and the type that has become far more pervasive in recent years: a lot of homers, a lot of walks, and a boatload of strikeouts. This propensity for what are often referred to as "three true outcomes" made Dunn the ultimate boom-or-bust player.
Incredibly, despite drastically opposite approaches over the course of roughly 2,000 MLB games apiece, these two finished with nearly identical career WAR (Pierre's 17.1 to Dunn's 17.4). But as their careers progressed, it became clear: Dunn's skillset was becoming all the rage, while Pierre's was going out of style in a hurry.
Pierre's games played record underscores another exceptional aspect of his Major League resume -- his durability. Pierre appeared in 821 consecutive games from 2002-07, which would be the 11th-longest streak in MLB history. However, a pinch-running appearance does not count towards official games played streaks, and thus a game in June of 2004 in which he was used solely as a pinch-runner did not count towards the streak. Alas, he'll settle for two separate official streaks of 386 and 434 games -- both of which would be unheard of in today's game.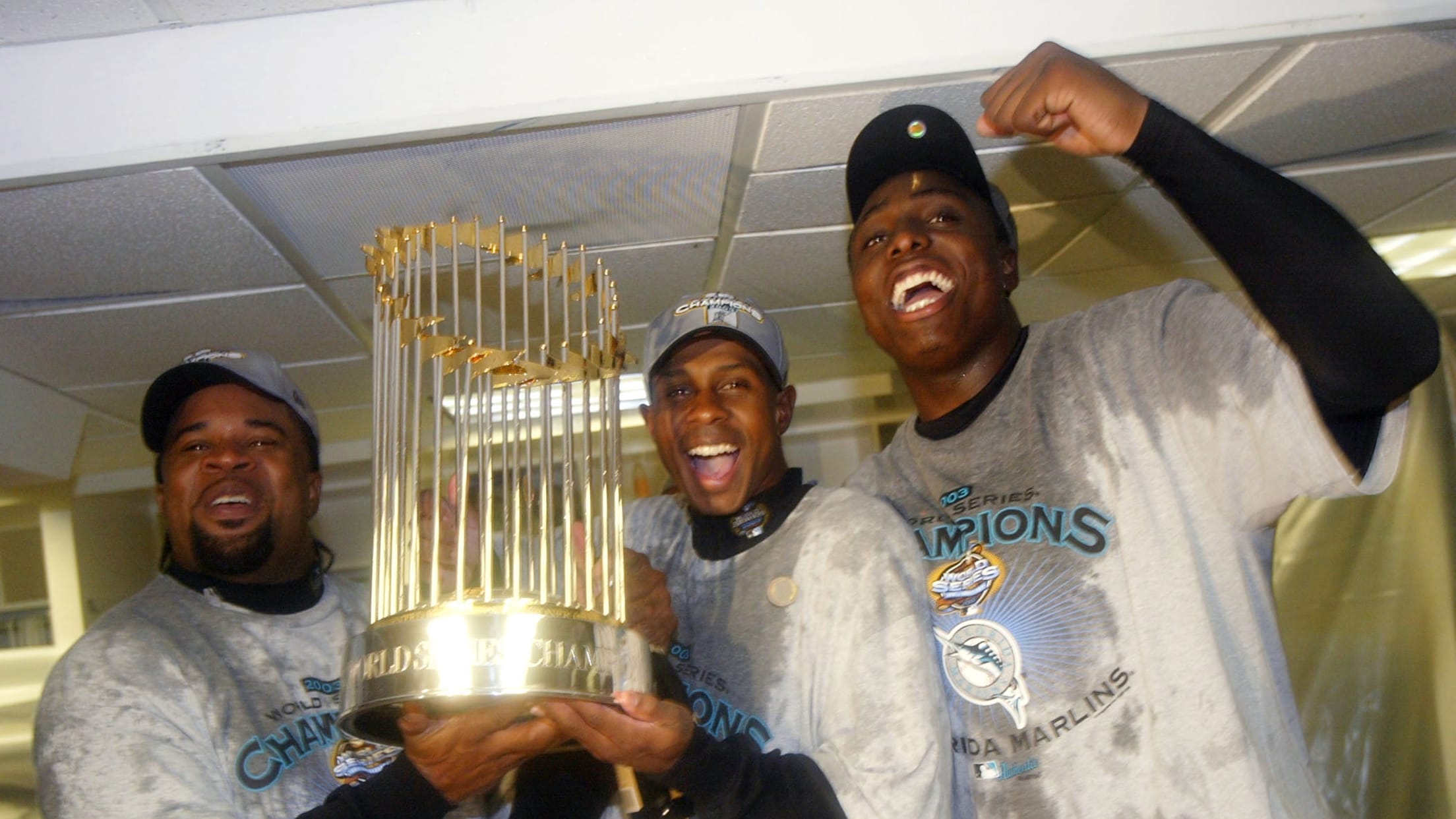 Pierre's legacy also extends far beyond his statistical record. As one of the faces of the 2003 World Series Marlins team, Pierre earned a mention in a 2006 song by Beyonce and Jay-Z. There aren't too many baseball players ever that can claim that:
When the Hall of Fame results are announced in January, we aren't likely to see Pierre's name on many ballots. But with the way the game has evolved this century, we may never see a player quite like Pierre ever again. The days of the speedy leadoff hitter who slaps a bunch of singles and steals a ton of bases are all but over. So before you go watch the highlight reels of surefire Hall of Famers Edgar Martinez or Mariano Rivera, check out some of the best moments from the wonderful career of the undersized slash-and-dash outfielder. It'll be well worth your time.