Justin Bour reached the upper deck with a massive homer that had a height of 149 feet
A lot goes into hitting a home run. Timing, angle, a perfect swing, connecting with the "sweet spot" of the bat -- they all play a role. As do numbers, such as the calculation of home run height.
As you may imagine, crushing a dinger into the upper deck, then, means the batter did everything right, basically. And in the Marlins' 8-4 loss to the Braves on Friday night, Justin Bour definitely did everything right when he connected on a Mike Foltynewicz offering and sent it deep into the Miami sky.
So much so, in fact, that the homer had a height of 149 feet. As in, it soared through the air nearly 150 feet off the ground. Bour's blast had an exit velocity of 109 mph, too, which is well above his average ... so yeah, he got all of it.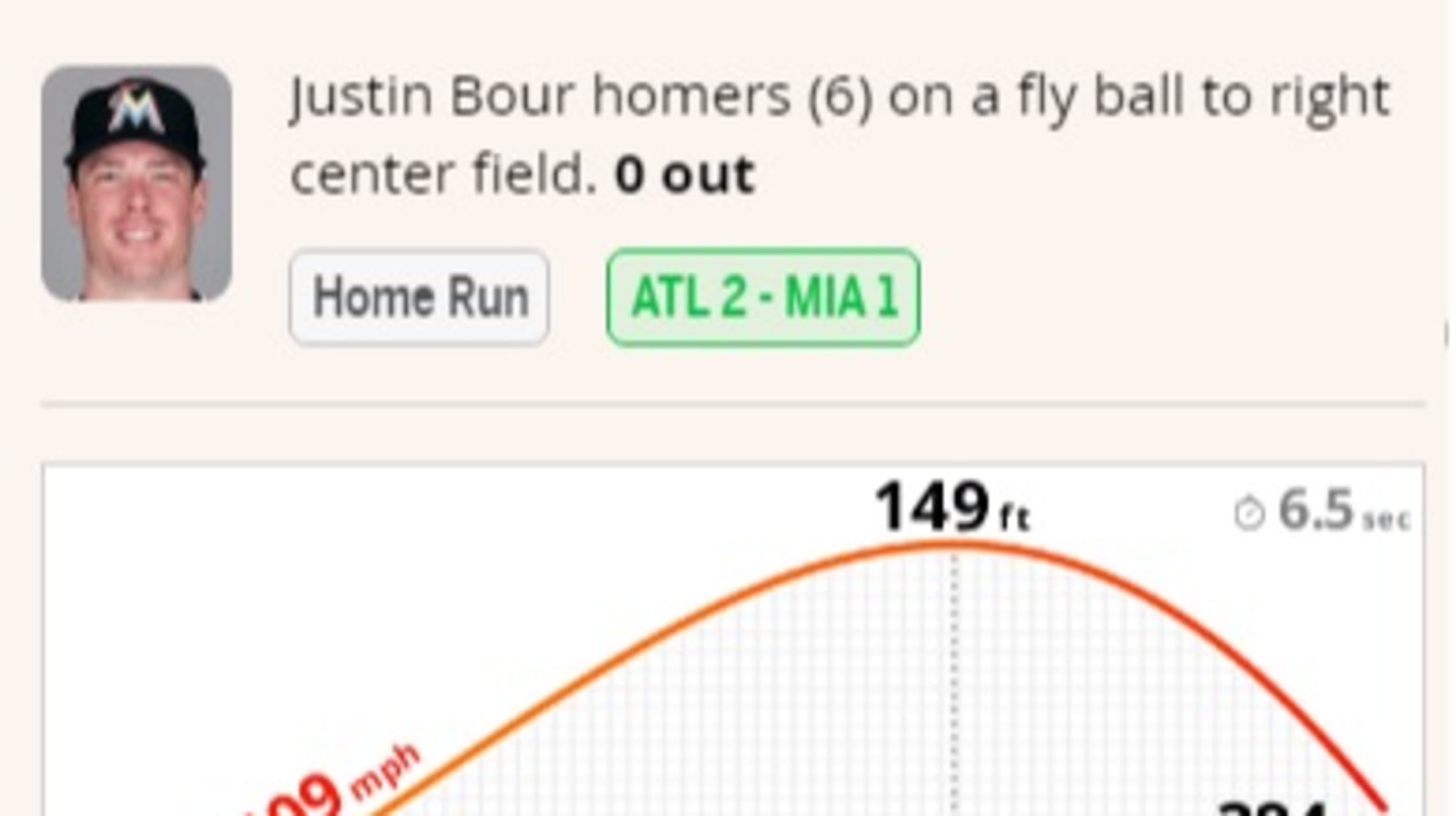 For perspective, here's a homer Evan Longoria of the Rays hit at Fenway Park on Friday:
.@Evan3Longoria: Monster Slayer.#RaysUp | #MLBLive pic.twitter.com/os0JOueSxg

— Tampa Bay Rays (@RaysBaseball) May 13, 2017
That impressive blast sailed over the Green Monster, but its height was "just" 110 feet. Nearly 40 feet less than Bour's mighty blast.
Just, wow.
Teams in this article:
Players in this article: