Justin Upton golfed a pitch that was low and out of the zone straight to the camera well in center
It's supposed to be hard to hit low pitches. It's why pitchers aim there. It should be even harder when those pitches are below the knees and out of the zone. That's why those pitches are called balls, because it's unfair to make batters swing at those.
Don't tell Justin Upton.
During the Tigers' 7-3 victory over Arizona on Tuesday night, Upton connected on a pitch that was below the zone: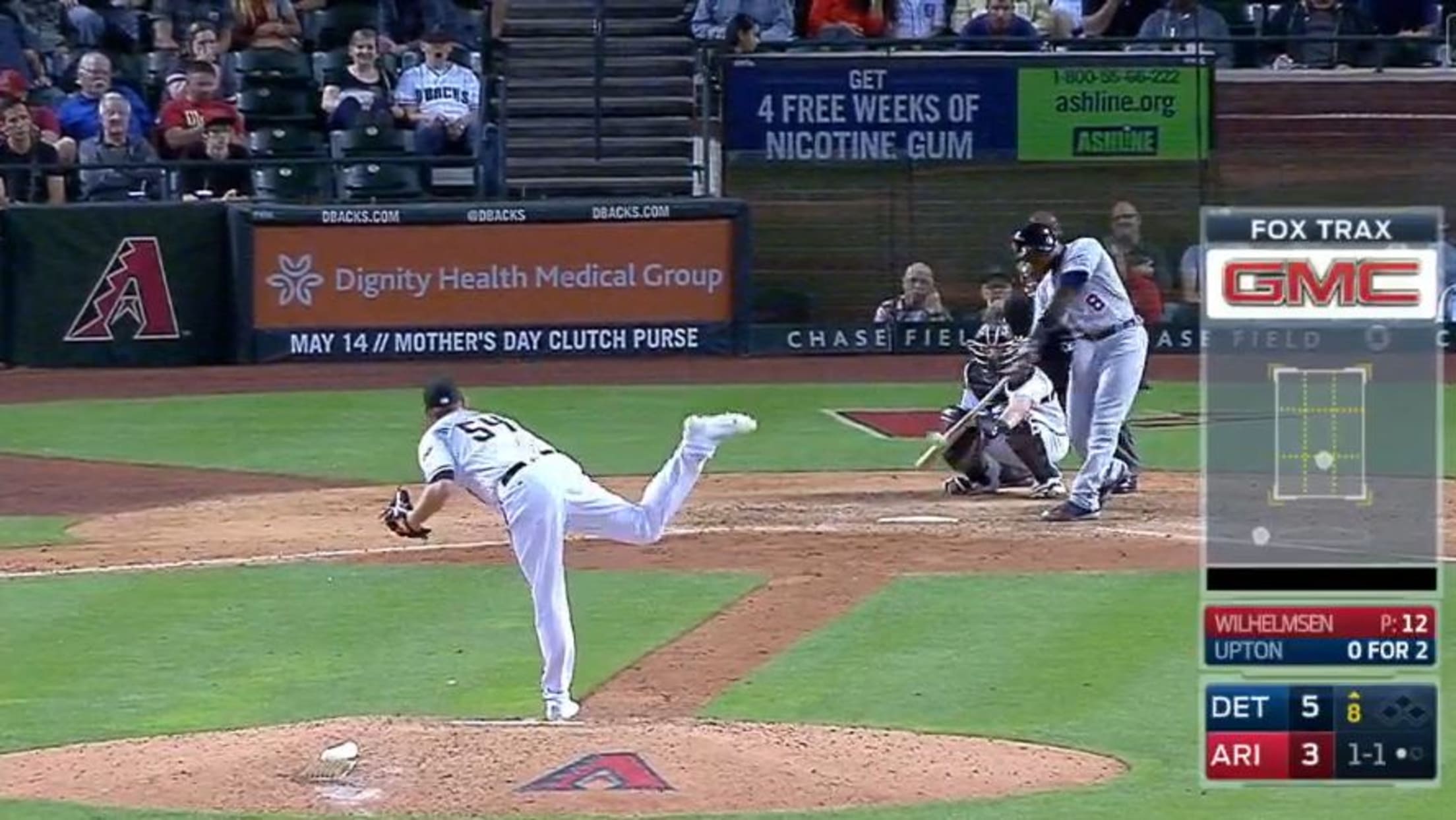 With a mighty swing, he deposited it into the center-field camera well. It's the "Horton Hears a Who"-style speck just below the red arrow: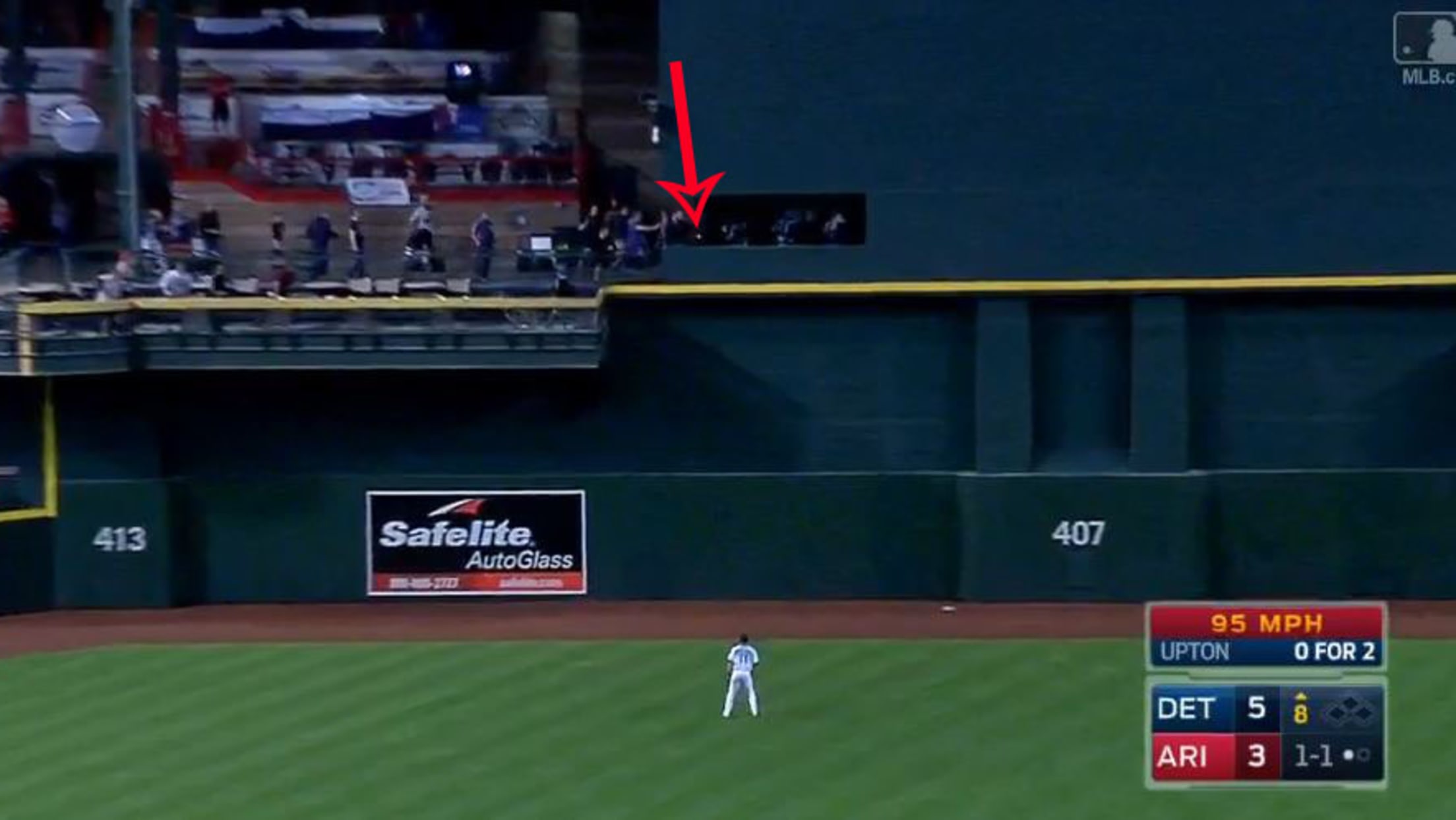 Take a look at the whole thing in motion. It's less like baseball and more like an extreme version of golf:
Statcast measured the ball at 454 feet and a blistering 114.2 mph off the bat. It's fitting that Upton hit it in Arizona. The former D-back now has 72 home runs at Chase Field -- more than double the amount that he's hit at any other stadium.
Teams in this article:
Players in this article: