Justin Verlander told the 'Today Show' the World Series nearly delayed his wedding to Kate Upton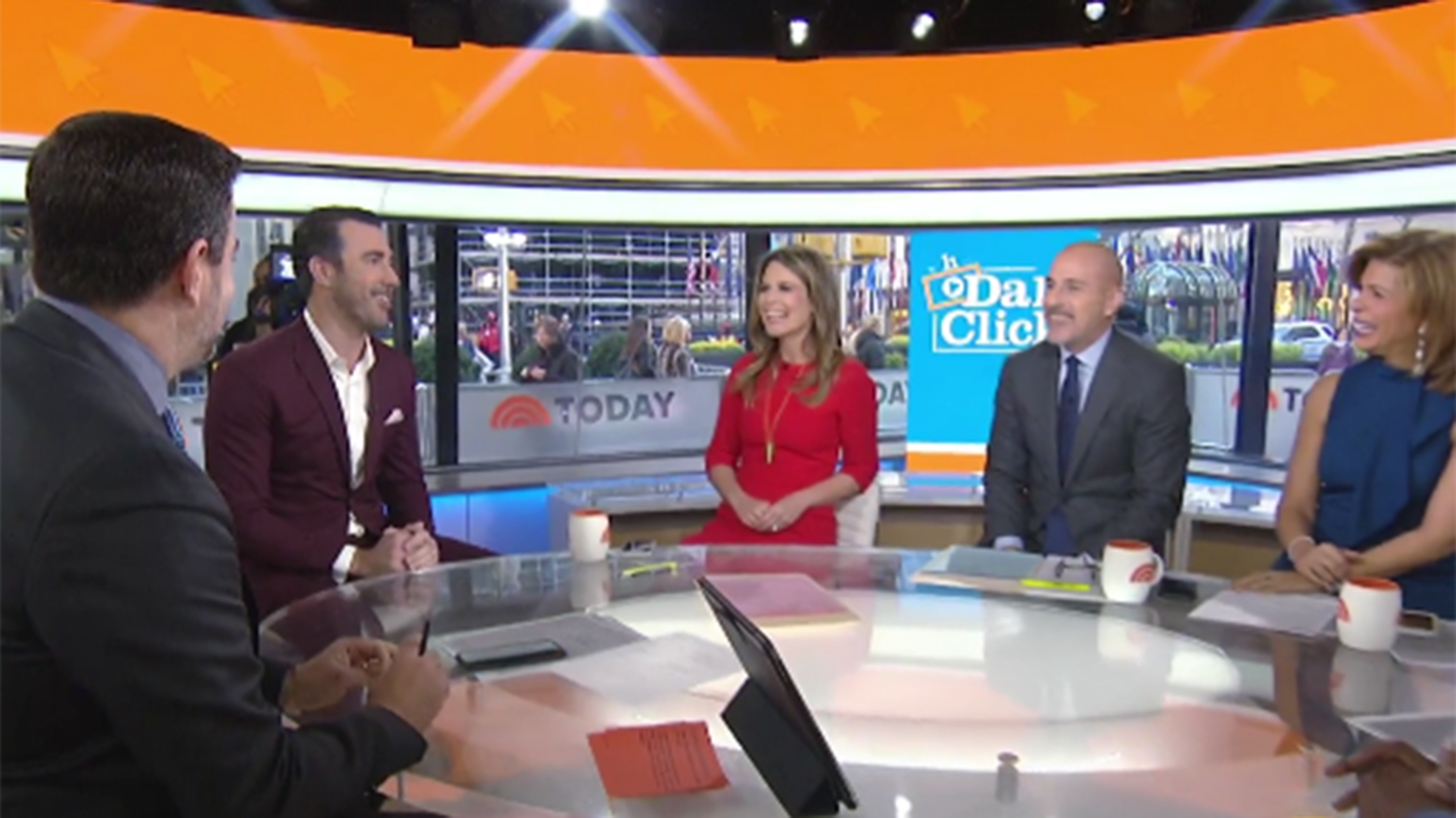 Friday morning, Justin Verlander took some time away from his offseason routine to join the "Today Show." The topic de jour was, of course, his participation in his wife Kate Upton's workout routine.
But, that wasn't all the pitcher talked about -- he joined the hosts in discussing his typical offseason day, his post-World Series wedding and pitching for the Astros in the aftermath of Hurricane Harvey.
Verlander described the "outpouring of love" that came with #HoustonStrong. "We were in a special place to really connect with that city when they needed it," he said. "We'll always be linked for that."
Immediately after winning the World Series, of course, Verlander traveled to Italy to marry Upton. But it was a closer call than the couple was expecting.
After joining the Astros, he and Upton saw a potential problem with their planned November nuptial. "There's only one thing that could really screw all of this up," he said, "and that's going to Game 7 of the World Series." It was such a close call that, while getting ready for Game 7, he received texts from guests praising the wedding venue.
You can check out the full video of his appearance on the "Today Show" below. Verlander and Upton will also appear on "The Tonight Show Starring Jimmy Fallon" on Friday night.
Teams in this article:
Players in this article: