Katie Ledecky invited Bryce Harper to hang out by the pool with her during his suspension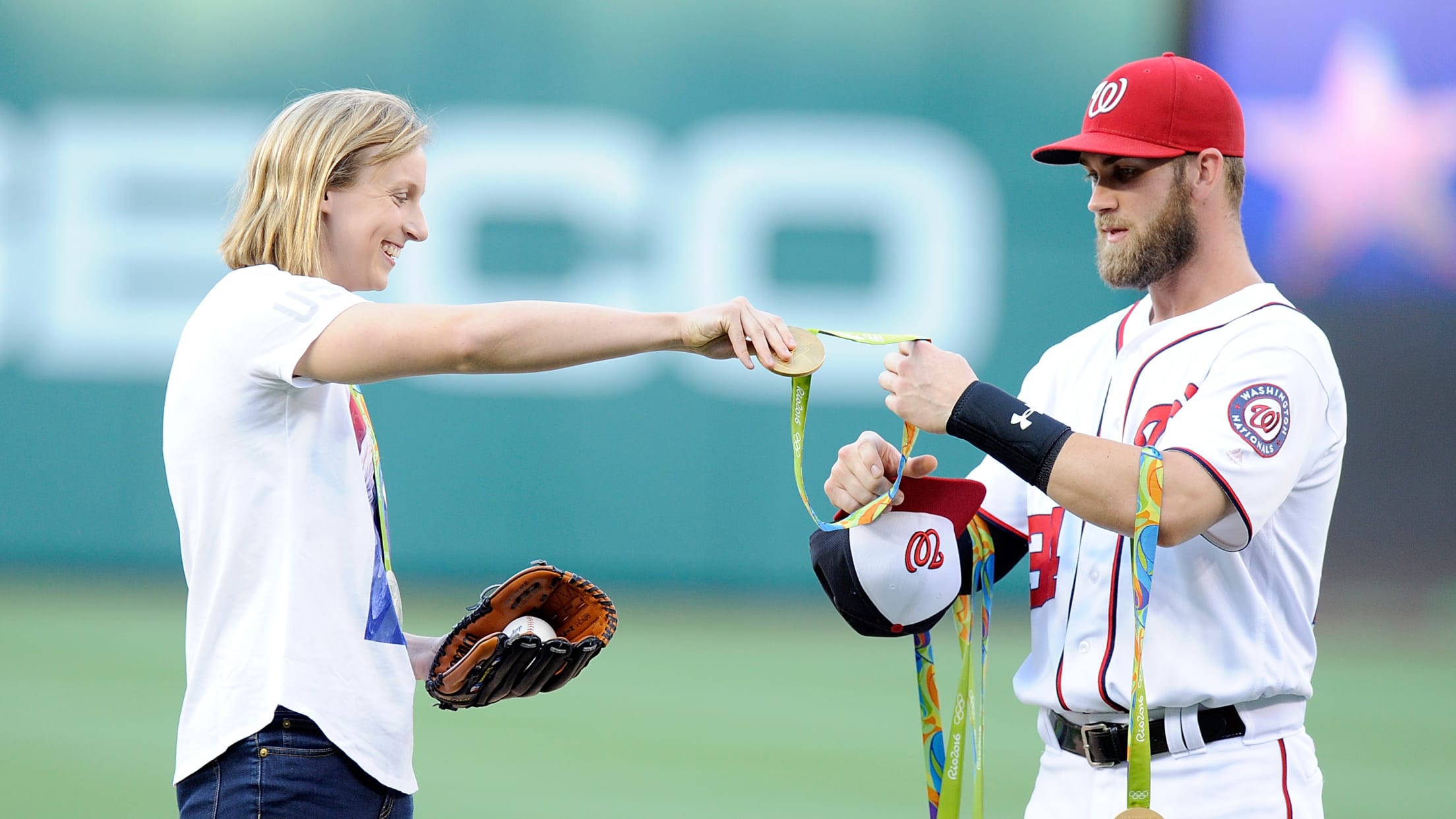 against the at Nationals Park on August 24, 2016 in Washington, DC. (Greg Fiume)
Bryce Harper and Katie Ledecky are like half of the Justice League. One has dominion on the land, the other in the sea. Harper carried the U.S. Swimmer's multiple gold medals when she threw out the first pitch at a Nationals game, and he celebrated the Nationals' NL East title with a Ledecky cap.
After Harper was involved in a scuffle with the Giants on Monday afternoon, Ledecky invited Harper to spend his four-game suspension the best way possible: Hanging out by the pool.
...@Bharper3407, if you end up suspended, come on down to Palo Alto and hang out at the pool for a day!

— Katie Ledecky (@katieledecky) May 30, 2017
Though Harper is currently appealing the judgement, it does raise an interesting question: With Michael Phelps not expected to compete in the 2020 Olympics, could Ledecky and Harper be primed to become the greatest swimming duo in American history? I wouldn't put it past them.
Teams in this article:
Players in this article: