Home Run Derby hero Ken Griffey Jr. is still the only player to ever homer off the Camden Yards warehouse
Since Oriole Park at Camden Yards opened in 1992, the B&O Warehouse on Eutaw Street beyond the right-field wall has stood as an inviting target to left-handed power hitters. Yet here we are, 26 years later, and despite the plethora of lefty AL East sluggers from the past few decades -- Chris Davis, David Ortiz, Jason Giambi, Carlos Delgado, take your pick -- no one has ever homered off the warehouse on the fly in regular-season play.
However, that fact comes with an asterisk. One Hall of Famer has hit the warehouse: Ken Griffey Jr. in the 1993 Home Run Derby, which happened 25 years ago on Thursday.
The 1993 Derby was the third of eight that Griffey competed in during his career, and he remains the only player to win the contest three times. Although the Rangers' Juan Gonzalez took home the trophy in 1993, it was Griffey who stole the show by launching a 465-foot monster shot that hit the warehouse:
Even Griffey had to laugh at his own strength. Before the derby, he had joked that he would need to stand on second base and use a fungo bat to reach the warehouse.
The young star's titanic blast caught the eye of another '90s sports hero, who happened to win the Celebrity Home Run Derby one year before playing baseball himself. "That was like me hitting a three-pointer when I had to have it," said Michael Jordan.
As they do for all Eutaw Street dingers, the Orioles later placed a plaque on the spot where Griffey's drive hit the warehouse: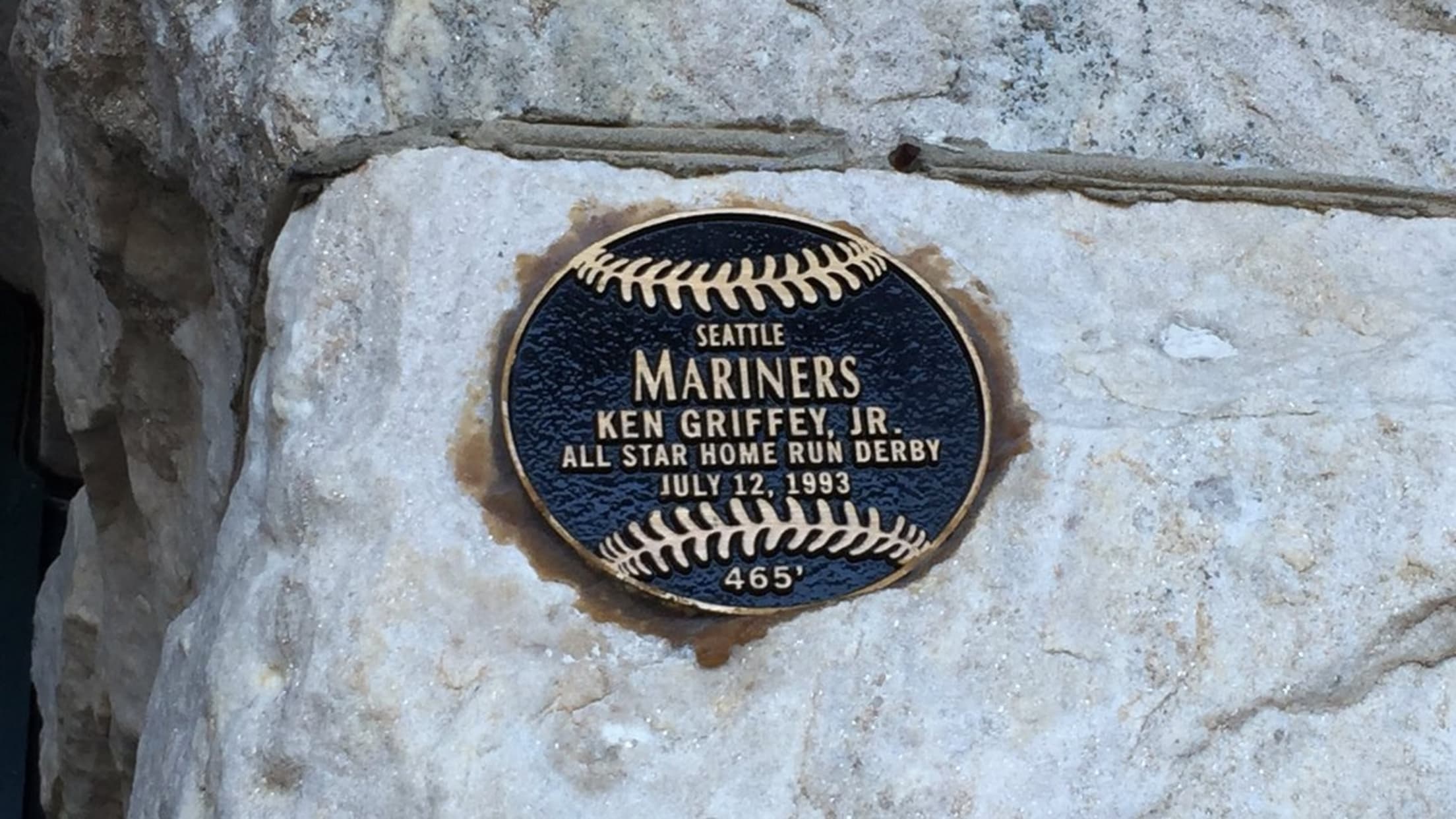 The task of matching Griffey's feat has proved to be quite difficult.
The Orioles might have given it their best shot when Jay Gibbons crushed a blast off the Phillies' Brett Myers that sailed 420 feet down the right-field line on June 28, 2003:
Lance Berkman nearly pulled it off with the Astros on June 18, 2008, but his 430-foot drive against Jeremy Guthrie came just short and bounced off the target:
Both came close, but no cigar.
When Griffey hit the warehouse, he tried to play it off, saying that it didn't mean as much since it was a Home Run Derby. "It just means it will be written about for a while," he said. "When somebody does it in a game, my stuff will be blown out of the water."
Well, it's 2018, it still hasn't happened and we continue to spread the legend of Griffey's warehouse shot. Clearly, he did something special.