Kenta Maeda lured his translator into another epic prank under the guise of a magic trick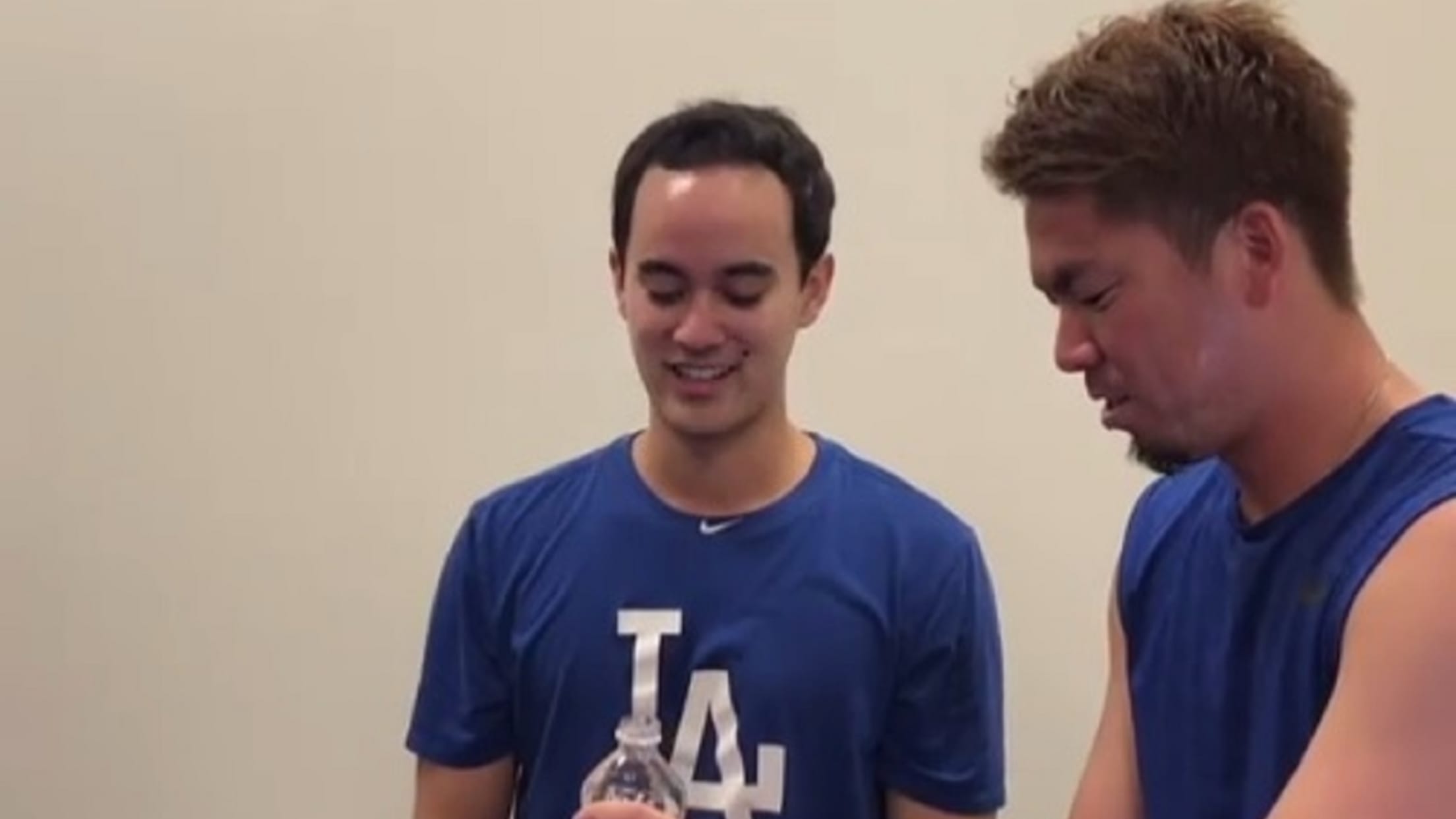 In Kenta Maeda, the Dodgers employ a versatile right-hander who contributes out of the rotation or the bullpen -- that's a valuable commodity, for sure.
But beyond his skills on the pitching rubber, Maeda also provides one of those important intangibles: laughter. His pranking skills are unmatched, really, as he's proven time and time again, gag after gag, usually at the expense of the Dodgers' translator, Will Ireton.
With pitchers and catchers reporting to Spring Training next week (!), Maeda's clearly already in midseason form with his pranks. A video surfaced on his Instagram page on Tuesday, in which Maeda presented Ireton with a magic trick involving a towel, a (full) bottle of water and a coin. The coin was to magically show up in the bottle after the big reveal ... but that's not quite what Ireton received:
King Kenta strikes again.
Teams in this article:
Players in this article: