Watch Kenta Maeda scare the daylights out of his translator Will Ireton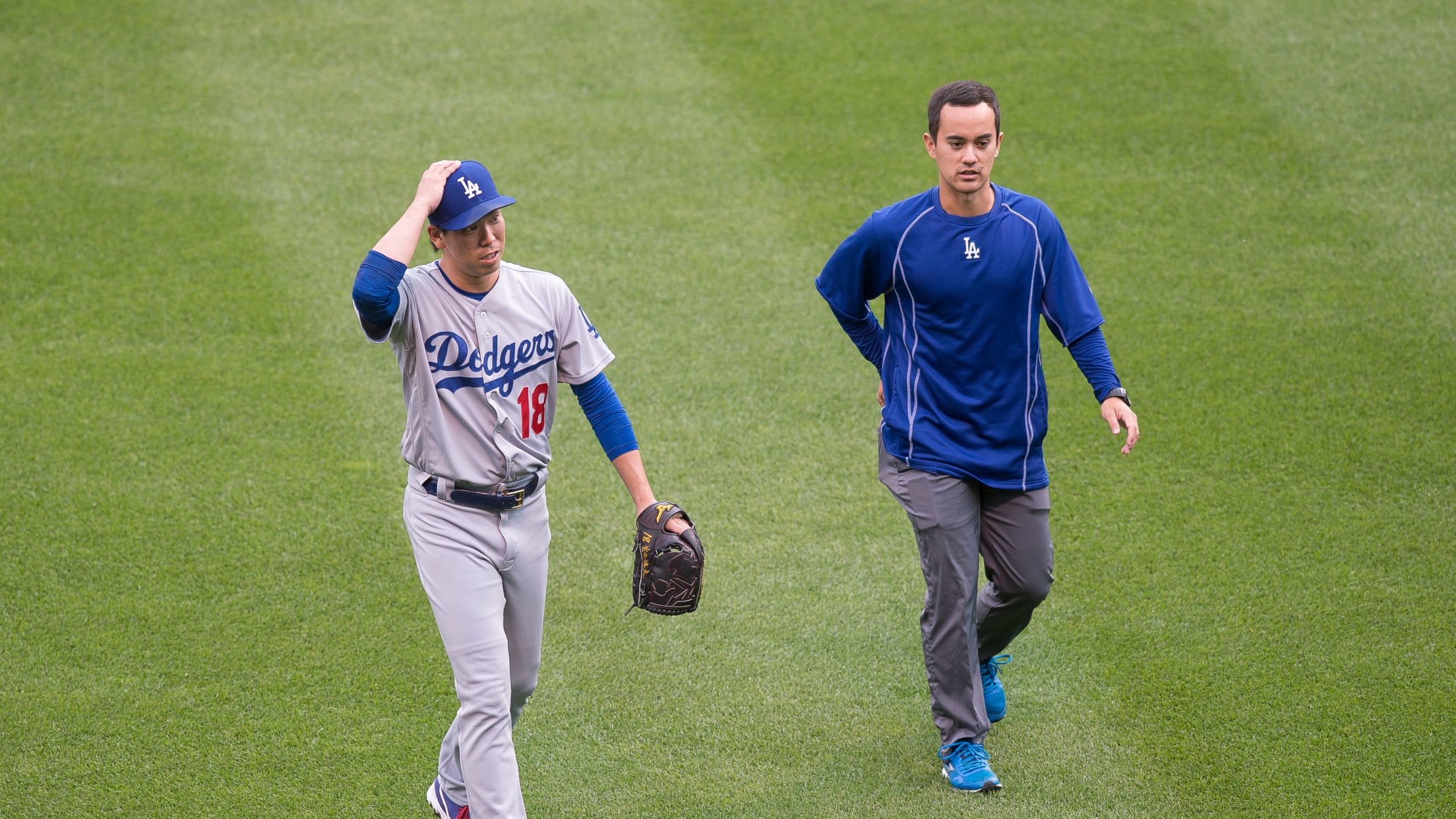 (Dustin Bradford)
Ellen DeGeneres makes it a personal mission of hers to scare the daylights out of some of the celebrity guests on her show -- she genuinely loves it. And she's not the only one. Kenta Maeda was the latest mastermind to follow her lead.
The Dodgers pitcher hid well, and set up his camera, as his translator Will Ireton was getting a quick jog in. And then this happened:
Maeda posted the video to his Instagram and hashtagged #Surprise#2018, which means he is more than ready for the new season to begin. As are we.
Make sure you watch your backs Dodgers, Maeda is a sneaky one.
Teams in this article:
Players in this article: