Orbit executed his best intimidation stare to try and psych out Joe Kelly from behind home plate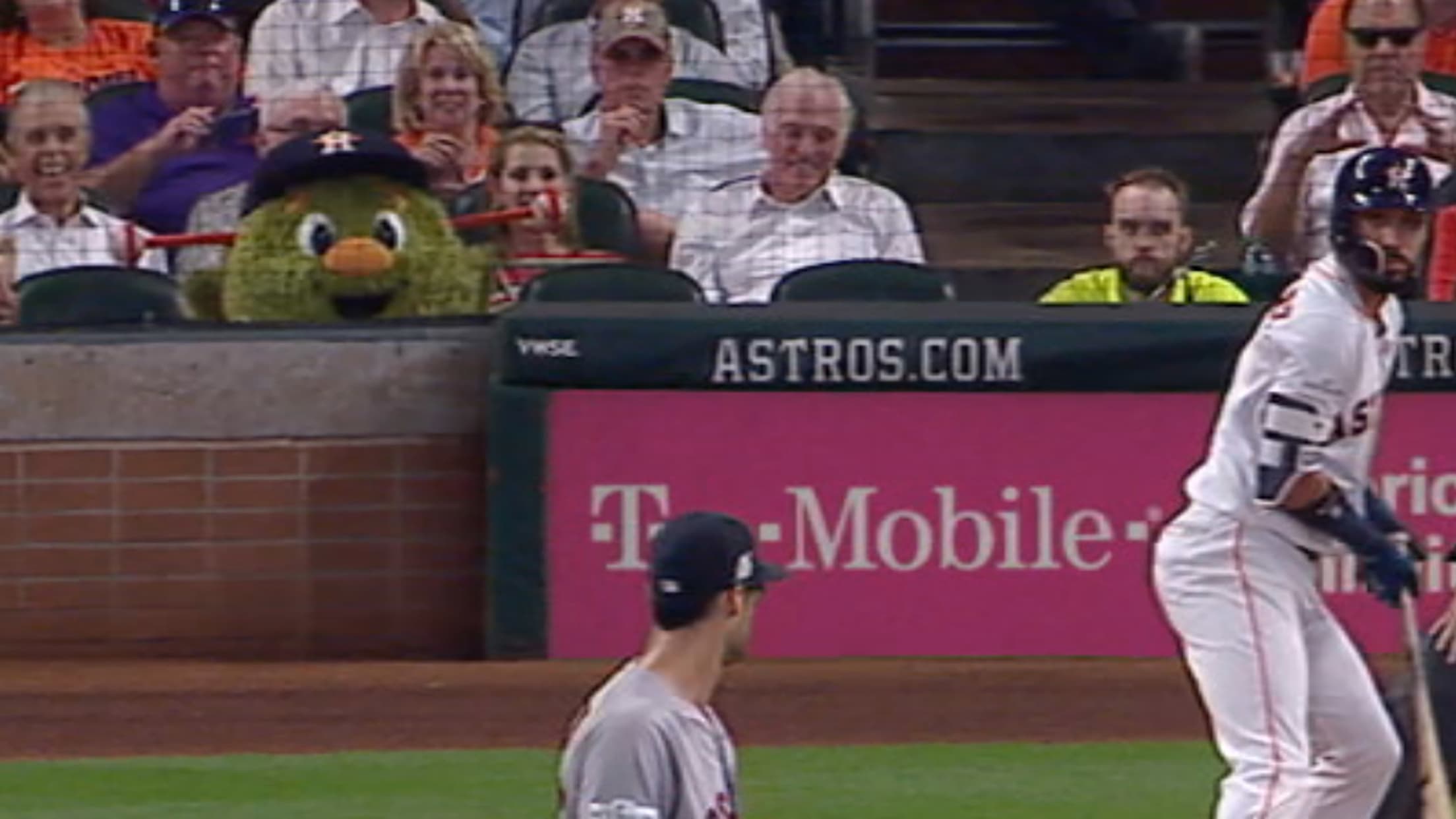 An Astros game wouldn't be complete without the appearance of Orbit, the team's beloved mascot. Even though the long prank war between him and Rays pitcher Chris Archer finished up back in the regular season, Orbit always knows how to support his team. He made that clear on Thursday night during the Astros' 8-2 win in Game 1 of the ALDS presented by Doosan.
During the bottom of the sixth, with Joe Kelly on the mound, fans may have noticed a green, fluffy fan hanging out in the seats. In true Orbit form, he made sure to creepily stare at Kelly with Marwin Gonzalez at the plate.
Very intimidating, and it may have worked since Houston scored two runs during the inning. And here's a close-up to give you the full effect: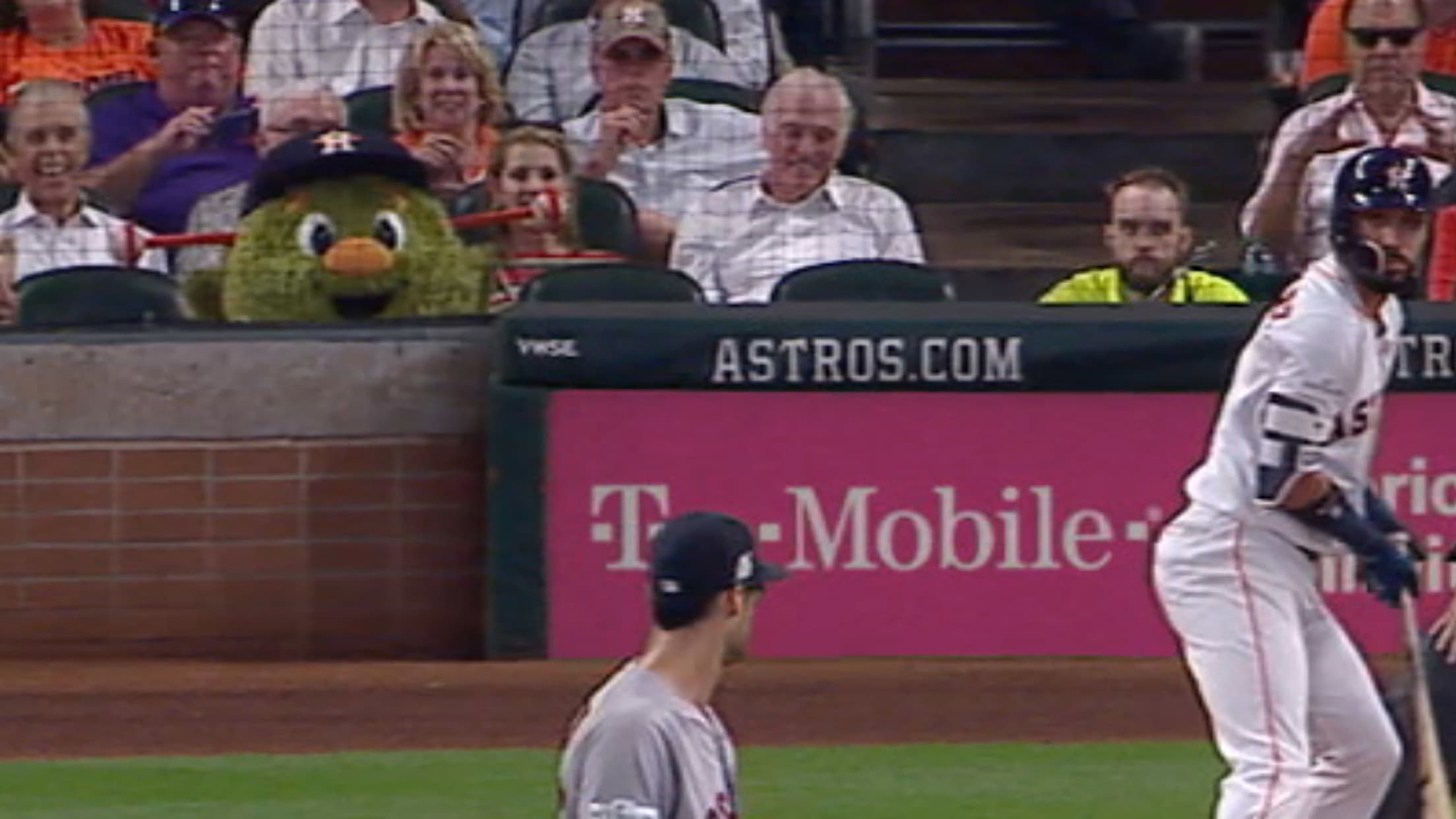 That's serious dedication. Props to you, Orbit.
Tune in to check out the Astros play the Red Sox in Game 2 of the ALDS presented by Doosan on Friday at 2 p.m. ET on FS1.