Kentucky turned a wild 7-2-6 triple play, which has only happened one(!) time in MLB history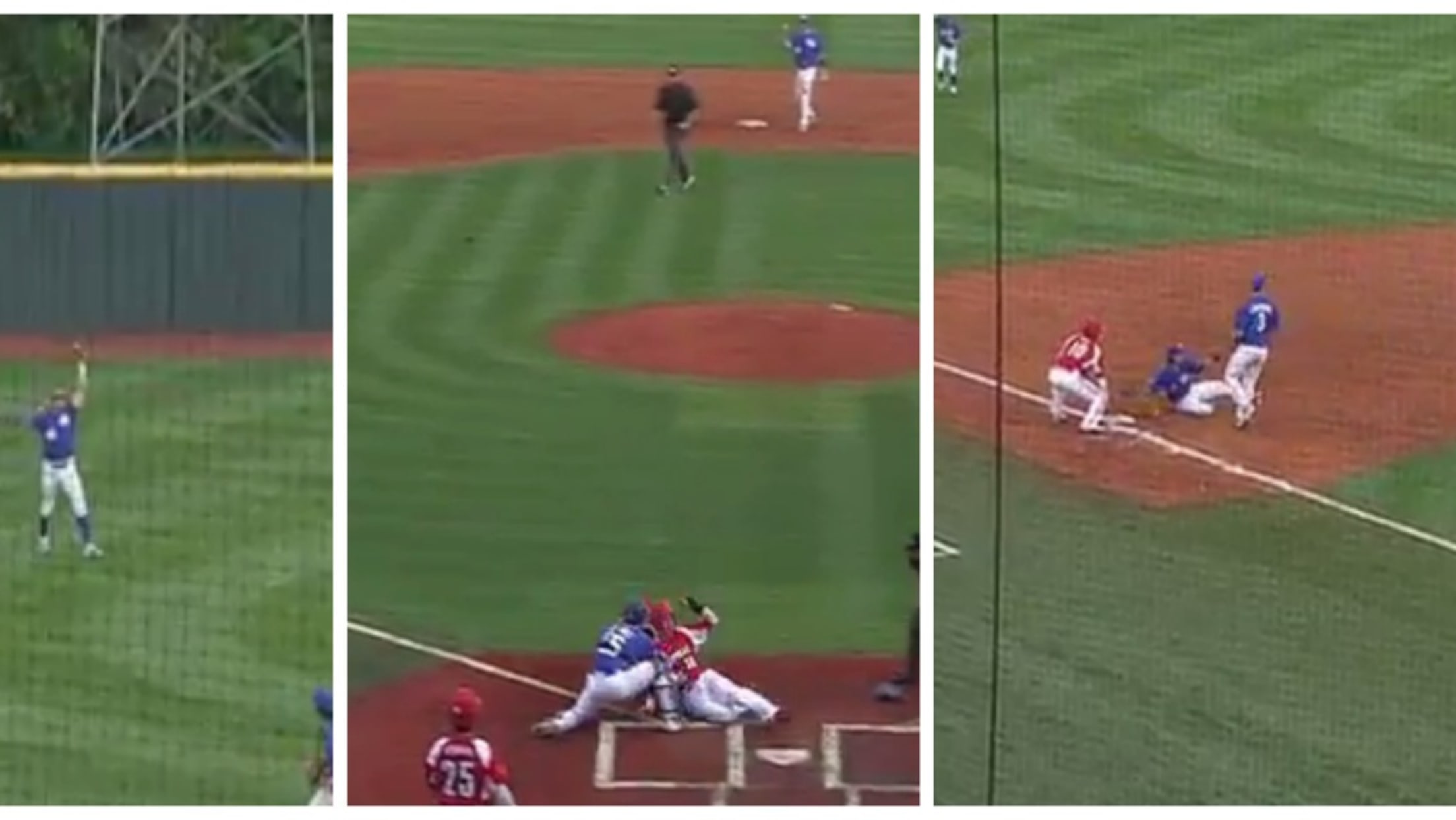 One of the most marvelous things about the game of baseball is the chance to see something truly amazing -- something you hadn't seen before and might never see again.
On Tuesday, Kentucky faced off against Louisville in a collegiate showdown at Cliff Hagan Stadium in Lexington, Ky., and something quite odd transpired in the top of the second inning.
TRIPLE PLAY!!!!! Fly out to LF. LF throws out runner at home tagging on the play. C throws out runner at 3B tagging up. 7-2-6.

— Kentucky Baseball (@UKBaseball) April 18, 2017
Yes, a 7-2-6. With Drew Ellis on second and Brendan McKay on third with nobody out, Colin Lyman's fly ball to left field resulted in an unorthodox triple play after a series of heads-up defensive plays by the Wildcats:
🚨 TRIPLE PLAY 🚨@UKBaseball converts your every day 7-2-6 triple play. pic.twitter.com/nj8AsfKXXF

— SEC Network (@SECNetwork) April 18, 2017
If you're thinking, "Hmm, I don't know if I've seen that kind of triple play before," chances are you haven't ... because there's only one recorded example of a 7-2-6 occuring in MLB history according to SABR. It was way back in 1923, when the Phillies turned one against the Pirates.
The closest we've seen to Kentucky's feat in recent years came in 2014, when the Indians' Michael Brantley, Yan Gomes and Jason Kipnis did this to the Dodgers:
You never know what you might see on the diamond ...