Viral sensation Knickers the cow is so big, he makes Aaron Judge, Mike Trout and Mookie Betts seem small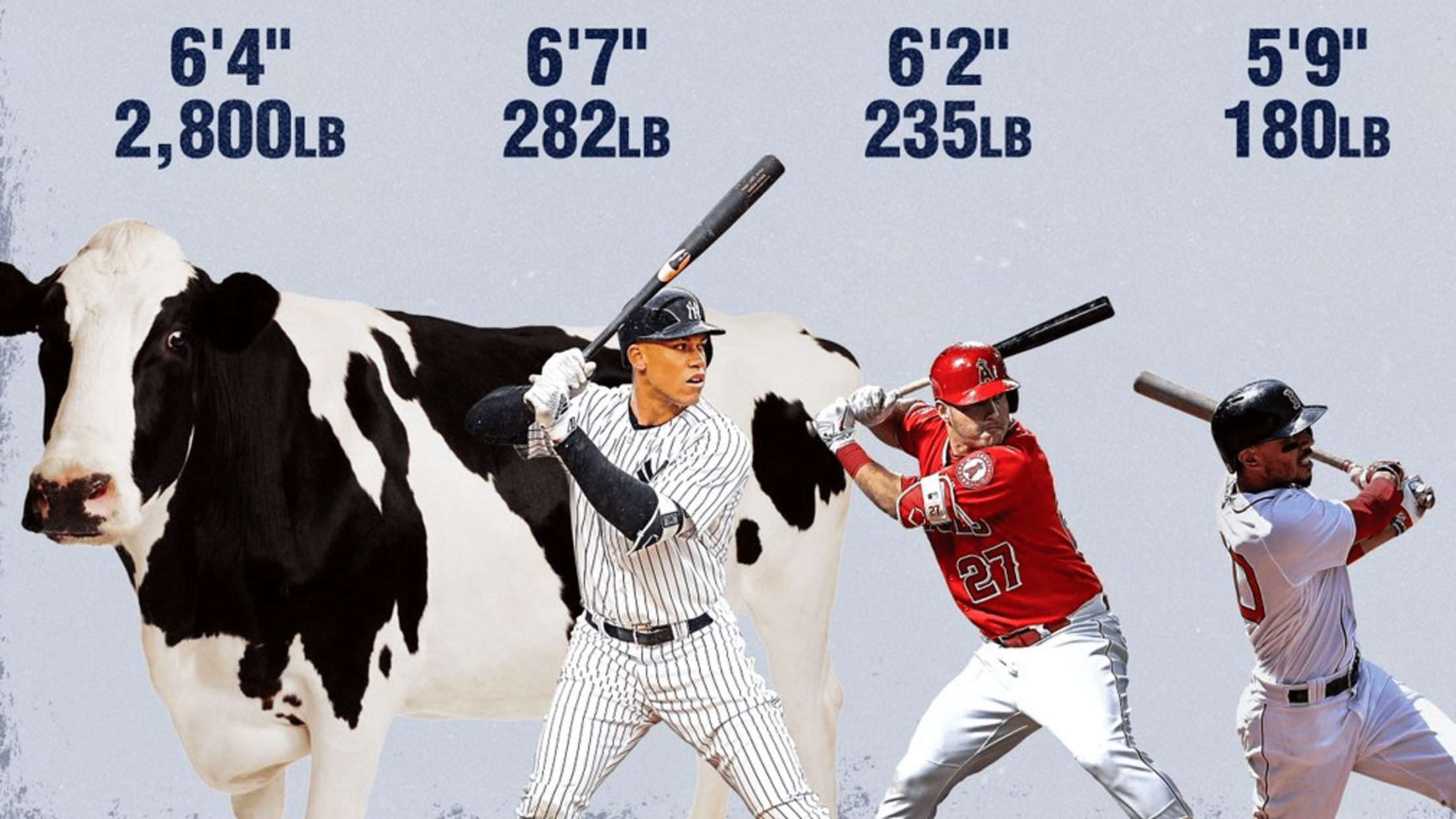 Perspective is everything. Whether figurative or literal, perspective allows us to see the world in ... well, proper perspective, for lack of a better word.
It's precisely why the story of Knickers the cow (or steer, if you want to get technical) has taken the world by storm this week. Standing high among his peers in the farmlands of Australia, Knickers shot to viral fame because he's an extremely large creature. Just look at this:
Standing at 6-foot-4 and a robust 2,800 pounds, he's a formidable figure. So is Yankees slugger Aaron Judge, who towers over most baseball players with his commanding 6-foot-7 frame:
... but he's only a few inches taller than Knickers. To fully appreciate what we're trying to convey, here's a handy graphic comparing Knickers to Judge, Mike Trout and Mookie Betts:
Knickers is such a big deal right now.