Kris Bryant isn't looking to Trevor Bauer for advice about flying his new drone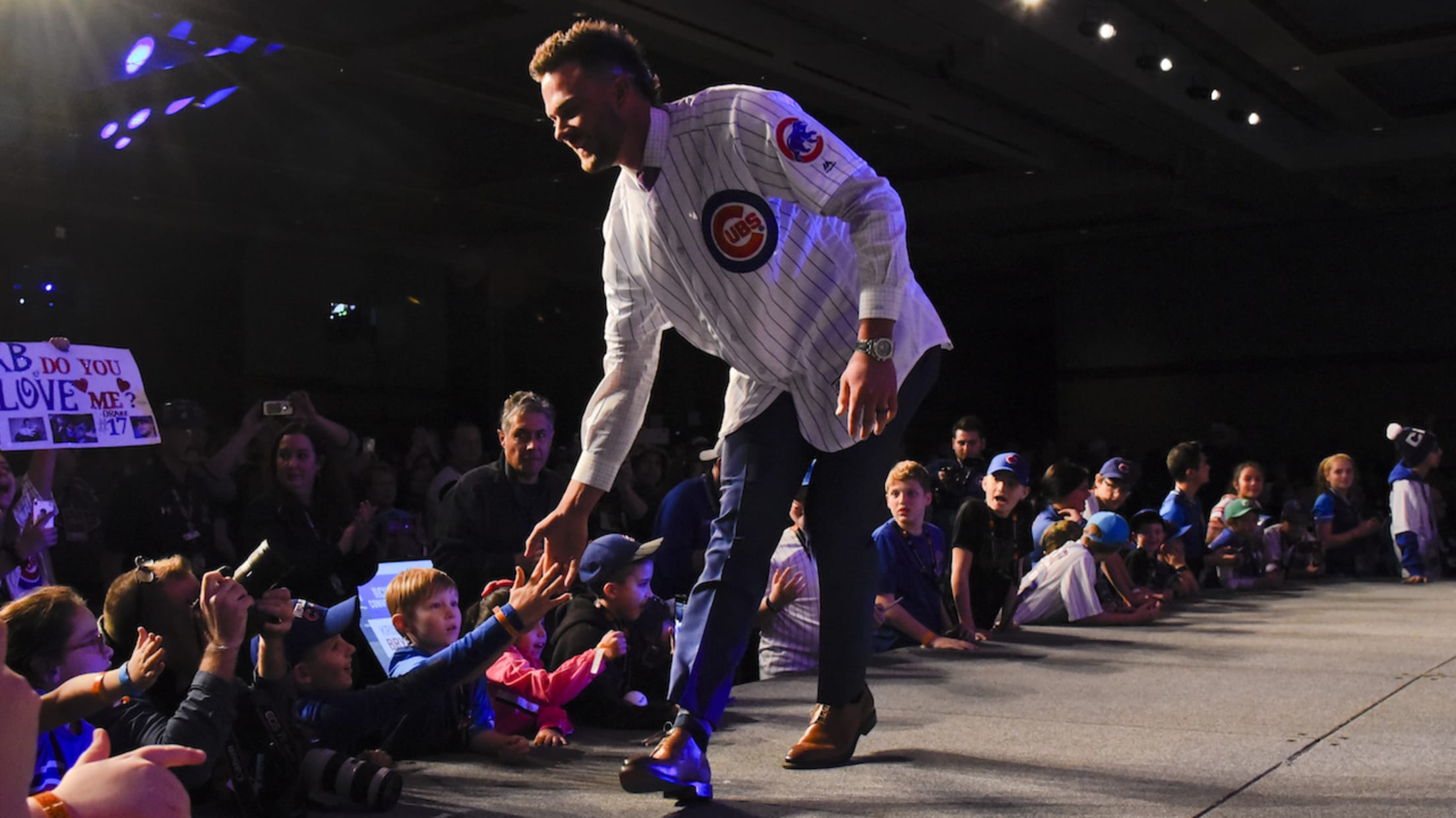 Chicago Cubs' Kris Bryant works the crowd during the team's annual convention Friday, Jan. 18, 2019, in Chicago. (AP Photo/Matt Marton) (Matt Marton/AP)
In addition to pushing cars up hills and hanging with Nelly, the offseason is a time for personal growth -- like, say, picking up a new hobby. Kris Bryant knows this as well as anyone, which is why he recently got himself a drone:
Of course, while undeniably cool, drones are a bit of a sensitive subject to baseball fans. We've been down this road before: During the 2016 postseason, Cleveland's Trevor Bauer accidentally sliced his pitching hand on a drone blade, then had to leave a start in the ALCS when said hand started leaking blood:
So you'll forgive Cubs fans for being a little hesitant about this whole "franchise player acquires potential death trap" thing. But don't worry, Chicago: Bryant may have taken up drones, but he doesn't plan on turning to Bauer for advice.
Kris Bryant: "I just bought a drone. Those things are so fun."

Crowd groans.

"My fingers don't go near it!"

— Jordan Bastian (@MLBastian) January 19, 2019
KB said Trevor Bauer offered tips on drones, but KB declined.

— Bleacher Nation (@BleacherNation) January 19, 2019
Bauer isn't giving up so easily, though:
Hey @KrisBryant_23 want to fly drones in spring training and get dinner after? Hit me up man it'll be fun 👌🏻👌🏻

— Trevor Bauer (@BauerOutage) January 19, 2019
Hey, shoot your shot.
Teams in this article:
Players in this article: